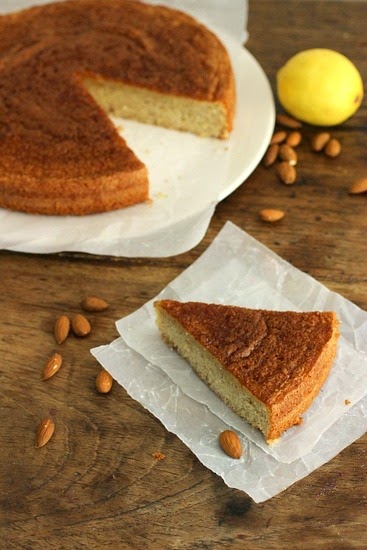 It's raining since yesterday. I assume fall is making it's first appearance. I can see leaves in cute little piles in my patio. The wind is blowing quite steadily and I have visions of heat and humidity disappearing into the horizon. When I washed my face this morning, the water came out cold. That makes me happy. A big part of the year the water comes out lukewarm and it's annoying.
 .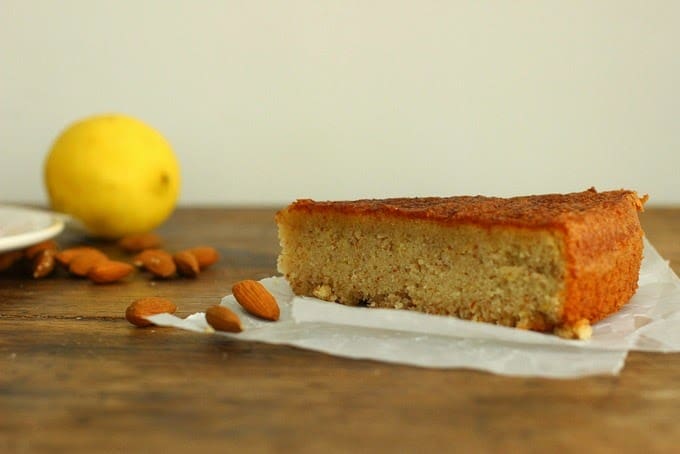 Anyway, I had an appointment downtown and as I stepped into the sidewalk I was wrapped up in a warm, damp wind that was even more annoying than the faucet water. So much for the beginning of a nice fall. Then I realized I was wearing a raincoat and flip-flops. I can't even get my own mind to cooperate.
Still complaining, I went into the kitchen and made this lemon cake. Lemon, olive oil, almonds and lemoncello just evoke sunny, perfect days. It was invented by
this guy
; and if the list of ingredients don´t scream summer in Italy to you, his dark, good looks probably will.
.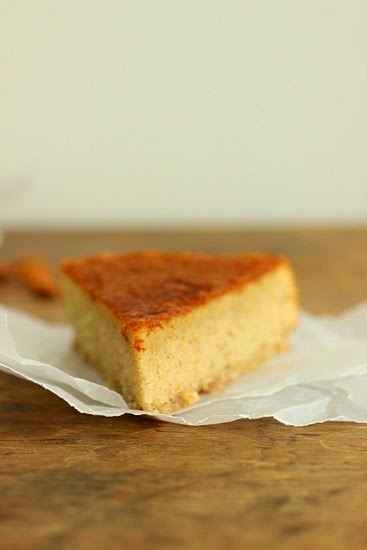 I found it in a series of cookbooks I adore called The Best American Recipes that include recipes from books, newspapers, magazines and the internet. They all come with an explanation to why the recipe was chosen and it kind of makes you feel like all of them are great, because, well, why else would they have made the cut right?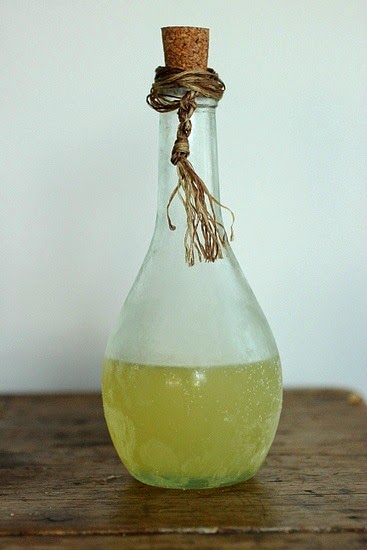 I had this homemade lemoncello in my freezer for about 3 years. It was a Christmas gift from Claudia, one of my weavers (another side of me).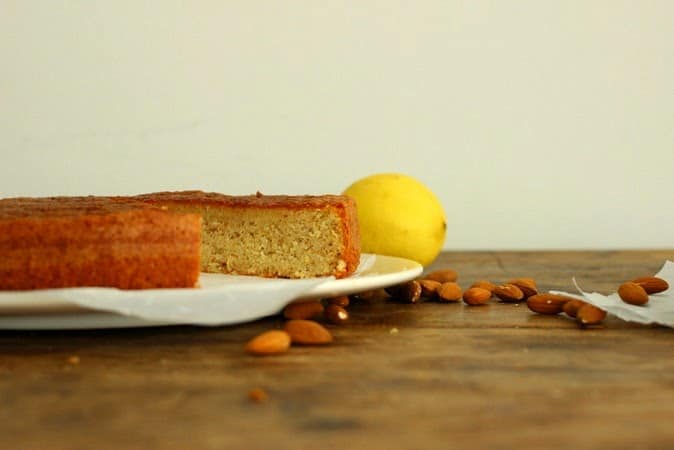 The good thing about alcohol is that it doesn't freeze really, so you don't have to wait to use it. Open your freezer and pour it over the cake. Or drink it. Or both.
LEMON ALMOND POUND CAKE
Note: this cake will be as strong as the olive oil you use. It has a really nice texture and a grown-up flavor with the lemoncello and the almonds. I don't encourage the confectioners' sugar except for decoration because it sweetens it too much.
5  Tbs (80g) unsalted butter, softened
1/3  cup olive oil
¾  cup (150g) sugar
12 oz. (340g) almond paste (I make my own, recipe below)
Grated zest of 3 lemons
5 large eggs
½  cup (70g) cake flour (not self-rising)
1 teaspoon baking powder
3-4 Tbs. lemon liqueur (lemoncello)
Confectioners´ sugar for dusting (optional)
Preheat oven to 325º. Butter a 9-inch round cake pan. Line bottom with parchment paper (I usually use foil), butter and flour paper.
Beat together butter, olive oil and sugar until fluffy. Add almond paste and lemon zest and beat until smooth. Beat in the eggs one at a time, beating well after each addition. Fold in the flour and baking powder.
Pour the cake batter into prepared pan and bake for about 1 hour, until a cake tester inserted in the center of  the cake comes out almost clean. Let cool in the pan on a wire rack for 20 minutes. Unmold onto the rack and let cool completely.
Transfer the cake right side up on cake platter and brush lemon liqueur over the top slowly so it sinks in completely.
I poked it with a brochette skewer that I use as a cake tester before pouring the lemoncello; Nigella uses an uncooked spaghetti
The cake can be made up to a day in advance; wrap with plastic wrap and store at room temperature).
Just before serving sprinkle top with confectioners´ sugar.
Serves 10
ALMOND PASTE
1 ½ cup almonds, ground finely
1 ½ cup confectioners' sugar
1 large egg white
½ teaspoon almond extract (optional)
Corn syrup or glucose, if needed
Put ground almonds and sugar in bowl of food processor fitted with the metal blade. Pulse to combine. With machine running, add egg white, and extract if using, through feed tube and process until everything comes together. If it's too dry add about a Tbs corn syrup or glucose to bind. It should come together but not be wet. Keep in refrigerator.Makes about 1 ½  cups