There are some flavors that work year round and on every occasion. Lemon is one of them. This lemon blueberry crumb cake recipe was my first choice for the cookout a few Sundays ago, but eventually 
strawberries
won.
What's interesting is that it's a coffee cake made with oil. So it comes together really fast.
The last month I've had a lot of work-related changes going on. Good ones. And they inevitably bring changes in my everyday life. So unthinkable things happened, like I was not able to post the upside down cake for
TWD
last tuesday, the horror, I know. Recipes like this lemon blueberry crumb cake keep me going and happy in the kitchen. And a food blog with easy, scrumptious recipes for coffee cakes is always welcome I think. This one certainly fits the bill.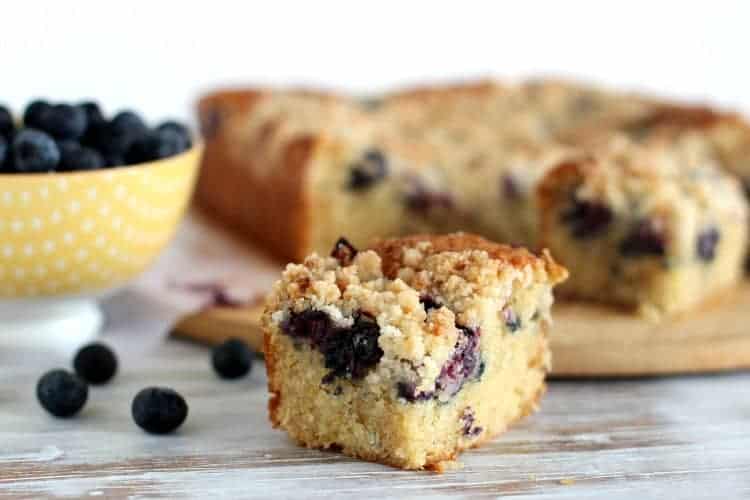 Lemon and blueberries are best friends, we all know that. If you want to try other flavors I would suggest some acid on either the fruit or the zest. Like strawberries and lime. This was a crowd pleaser, my dad being at the top of the crowd. He even took a doggie bag home for the next day's breakfast.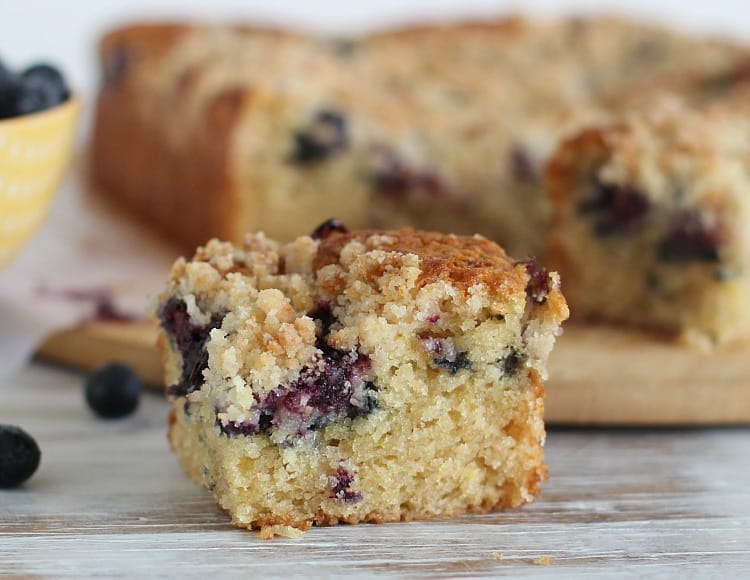 As with most citrus and/or berry cakes, you can use lime or oranges, and strawberries, raspberries or blackberries. They all work wonderfully. They can be made into muffins too.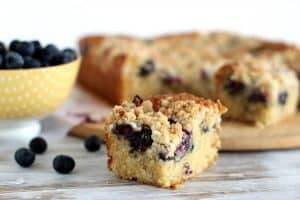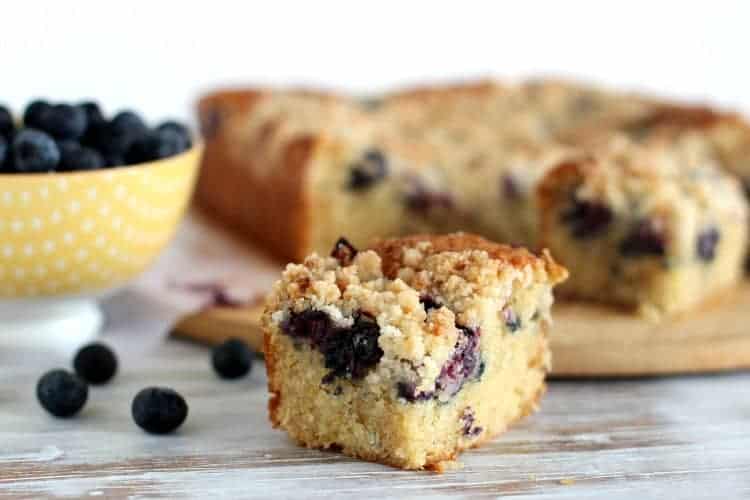 Print
Lemon Blueberry crumb cake
Yield 12 squares
You can use other citrus and/or berries.
Ingredients
2 cups all purpose flour
1 cup sugar
½ cup packed golden brown sugar
Grated zest of 2 lemons
½ teaspoon ground cinnamon
½ cup vegetable oil
2 Tbs fresh lemon juice
1 cup sour cream
1 large egg
1 teaspoon vanilla extract
1 teaspoon baking powder
1 teaspoon baking soda
¾ cup blueberries, fresh or frozen
Powdered sugar, for sprinkling
Instructions
Preheat oven to 325ºF /170ºC.
Lightly butter or spray a non-stick 8 inch round or square pan.
In a bowl stir flour, sugars, zest and cinnamon.
Make a hole in the middle, add oil and lemon juice and mix with a fork until flour is evenly moistened and mixture forms clumps. Set aside 1 cup of this mixture.
To the remaining mixture add egg, sour cream, vanilla, baking powder and baking soda.Mix well with an electric mixer until batter is smooth.
Spread in prepared pan, scatter blueberries on top and sprinkle with reserved cup of crumb mixture. 
Bake for about 40 to 45 minutes, or until dry, golden and a tester inserted comes out clean.
Let cool on wire rack.
Sprinkle with powdered sugar and serve.
Courses Baking
Cuisine American