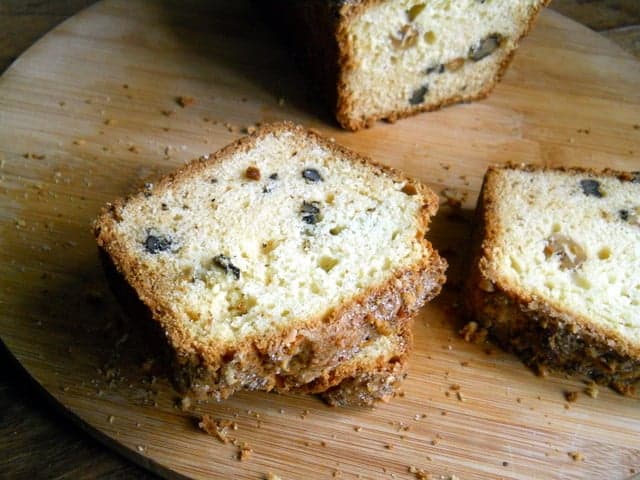 This walnut bread is the type of quick bread you make on a rainy day, to snack on all day.
I was woken up by the loudest thunder this morning. Barely morning, it was 5.30 and it was a Saturday, so the day should've started a few hours later if I had any saying.But no, wide awake there was little to do other than roam the internet and piles of cookbooks. I made an effort to delay my first cup of coffee; if I started drinking at that hour who knows what mood I would be in by nine, jittery for sure.
Rainy days that from the beginning have a characteristic it-will-rain-all-day feeling to them, that make my resolve to go to the market early and buy some newly arrived asparagus and blueberries to make a few pies a hard task to follow, that make it hard to have a sunny disposition are not my idea of how to start the weekend. And a long one since Monday is a holiday (Columbus Day). On days like today the feeling is more winter-y, when baking bread and cakes is the only idea that keeps popping in my mind, even if by inertia.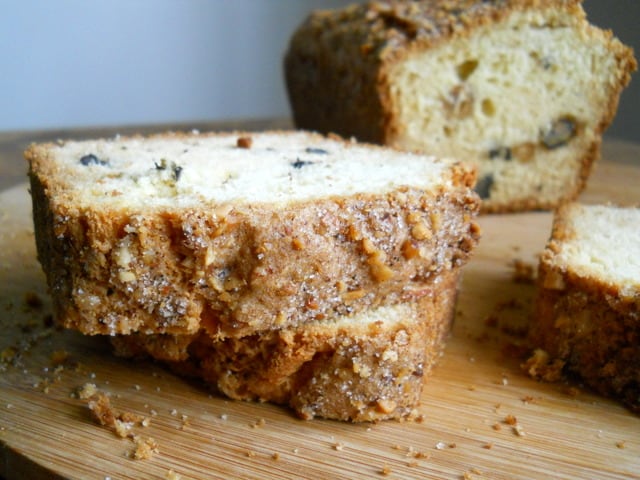 That is my state of mind as I write this post, which will probably not be finished today.
But I decided to catch up with my
12 Loaves
baking, the group created by
Lora
, Jamie and
Barb
. The challenge this month is nuts, seeds, grains, nuts + seeds, grains + nuts. You get the idea. My kind of theme.
When it comes to bread baking there's nothing more appealing to me than adding a bunch of seeds to a dough. And nuts are a close second. Any seed and any nut. I like them all. It's usually a matter of what I have lying around, or more specifically, lying around in an opened package.
There will come a day when I will have the most beautiful containers, all neatly arranged, labeled and maybe, this is a long stretch, alphabetically ordered. Though if that day is going to happen in this lifetime remains to be seen. I wouldn't bet my hard-earned money on it. Hell, I wouldn't bet
your
hard-earned money on it, and we all know how easy it is to bet with other people's money.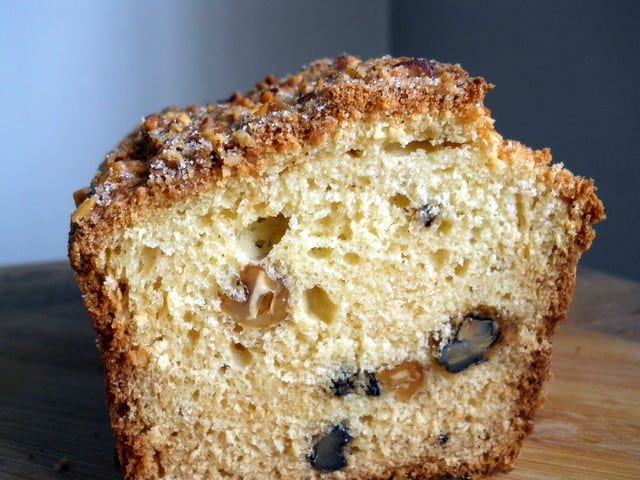 I take pride in my yeast baking, but today I made a quick bread. Why it's called a bread is beyond me, I never understood it. They have, usually, a ton of sugar and no yeast. They taste more like pound cake, wouldn't you agree?
But it's the most wonderful walnut bread, or loaf. Whatever name you give it, this is, for now, my favorite quick bread. The crumb is perfectly tight without being too dense, and it's not too sweet despite an interesting amount of sugar used.And the best part, it tastes like walnuts. I know it's a bit of a stupid comment, it is walnut bread after all, but I've found that these quick breads many times taste the same, wether you use walnuts or blueberries. Not this one.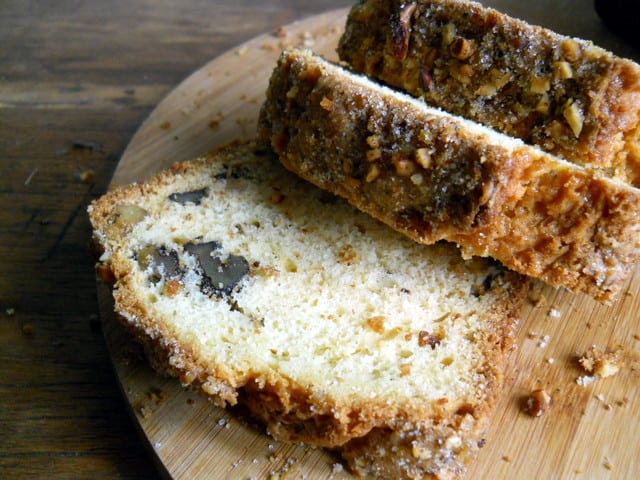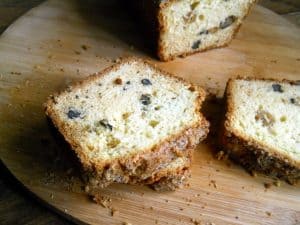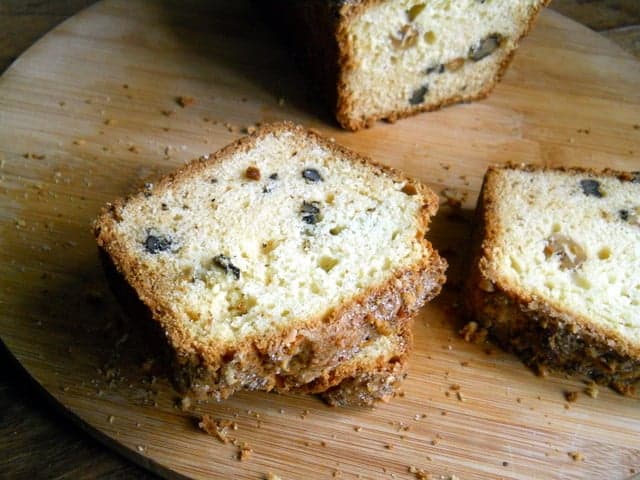 Print
RANCHO BERNARDO INN'S WALNUT BREAD
Yield 1 loaf
This recipe was initially published in the Los Angeles Times some 20 years ago, and was republished at the insistence of a reader who remembered it.
Ingredients
½ cup unsalted butter, at room tº
1 cups sugar
2 large eggs
2 cups all purpose flour
¼ teaspoon salt
1 teaspoon baking soda
1 cup sour cream
1 teaspoon vanilla extract
¾ cup chopped walnuts
Cinnamon walnut sugar, optional

 

 
For the cinnamon walnut sugar:
1/4 cup sugar
1 teaspoon ground cinnamon 
1/4 cup finely chopped walnuts
Instructions
Preheat oven to 350º. Grease a 9x5-inch loaf pan.
In a large bowl beat butter with sugar until light and fluffy. Add eggs and beat for a minute.
In another bowl sift together flour, salt and baking soda.
Add dry ingredients in three additions alternating with the sour cream in two additions. Each time mix only until combined. Don't over mix since it will make the bread tough.
Add walnuts. Mix well and pour into prepared pan. Sprinkle with 2 or 3 Tbs cinnamon walnut sugar if desired.
Bake for 50 to 60 minutes, until golden, cracked and tester inserted in center comes out clean.
from The Best American Recipes 2003-2004, by F. McCullough and M. Stevens