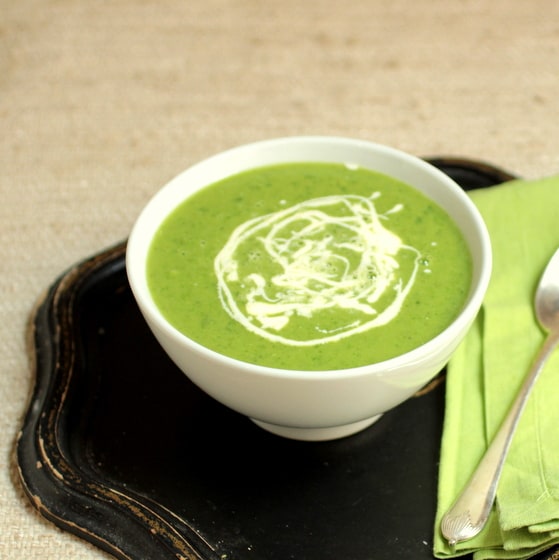 Just in case you feel betrayed afterwards, I might as well tell you from the start, there is lettuce in this soup.
Now that we have that part out of the way, this soup is called Cheating-on-winter Pea Soup and that is a catchy name, imagine if you read pea lettuce soup… because add some onion (I used shallots) and broth, simmer everything for ten minutes, blend it until smooth, and that's about the recipe.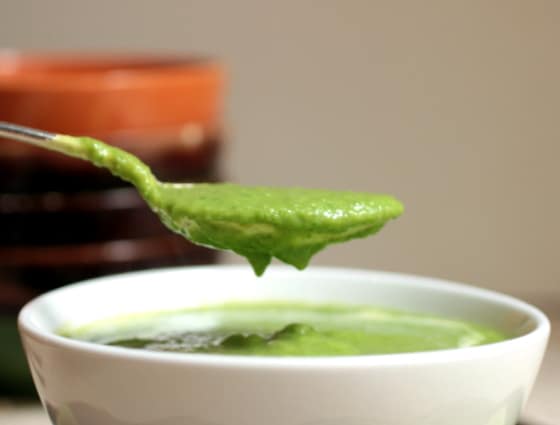 Now, this title is interesting, unlike the long and slow apples, because let's face it, who doesn't want to cheat on winter? All hands are raised I believe… Unlike those poor apples who were a showstopper dessert but had a forgettable name. Dorie gets some extra points for this one.
This is a nice bowl of soup, and there's not much more to say about it, except for the part that you probably want to know. What about the lettuce. Did it taste like it? No. Did it have a weird texture? No. Did it improve the texture? No. Then why the heck is it there? I don't know.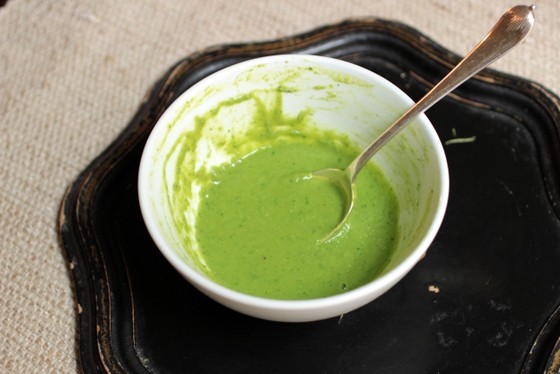 The thing is it actually tasted good, very good. But it was a pea flavor, which is really nice. But just peas. A bit too simple I might add. If you're thinking 'come on, throw in a bunch of fresh mint, add some spinach, I don't know, do something', I'm with you. So that's what I did.
I added more peas, some thyme and arugula, which I had leftover from this
pear almond arugula salad
. Back to simmer for ten minutes and back to the blender.
It tasted way better, with a piquant quality to it, from the arugula I guess. Really good.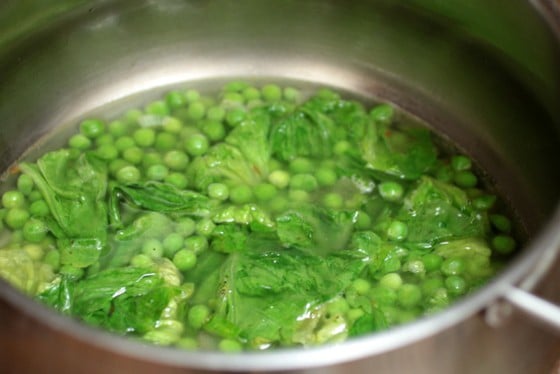 Will I make it again? Yes, but with arugula and more peas. And maybe spinach too.
With lettuce? I very highly doubt it, since I don't even keep lettuce in my fridge, because I hardly use it. Not my kind of green.