And though many would say it's enough, when you open the boxes and you realize you have 7 microplane graters, 17 soup bowls, 12 jars with assorted rice/quinoa/lentils, you conclude that the amount of kitchen stuff you hoarded since starting with a food blog is ridiculous. No matter how you look at it, it's ridiculous. This house feeds one person, me, occasionally two, so… I rest my case.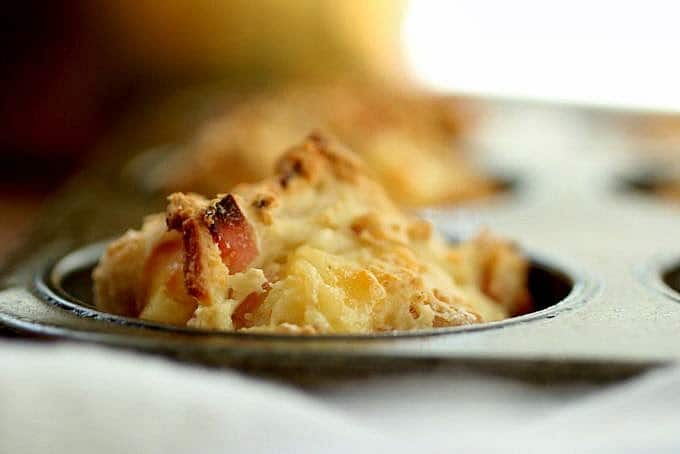 I like to use small cheese cubes, not grate it, just like I did in the double cheese and dill scones. The result is chewier as opposed to cake-like muffins. But being savory, it suits them fine.
I ate two warm and called it lunch. The rest is frozen and I can see many nights ahead, tired after a work day, reheating them. Looking forward to it.