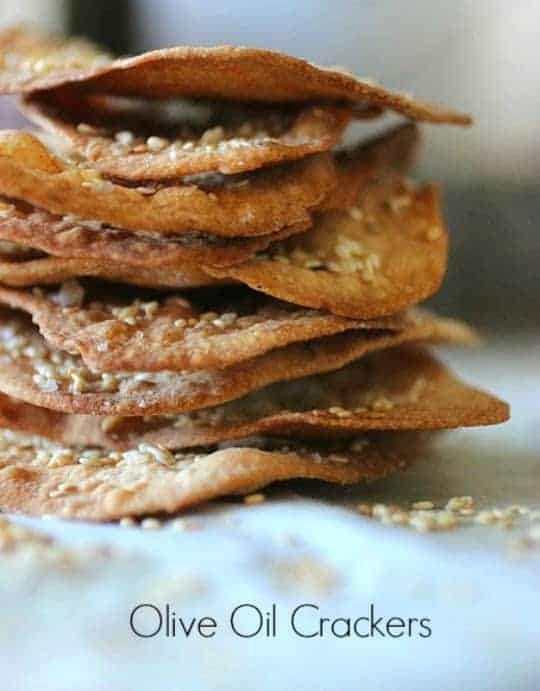 I realized a few months ago that no matter how much I try, I always find a way to pile up more cookbooks onto my life. The last batch was virtual, so I don't even notice my buying is out of control again. Except for the credit card bill. No, don't worry, it's not really something to be worried about, but hey, the buy-with-1-click button is not helping. Just saying.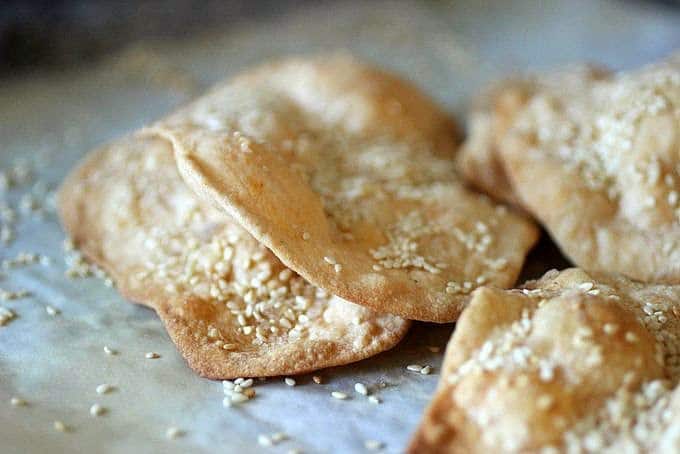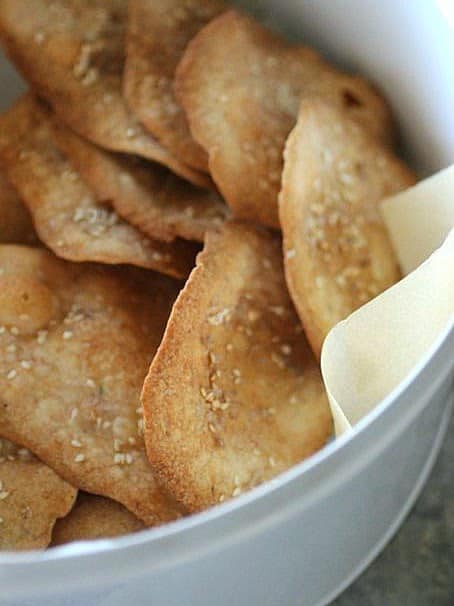 I was pretty proud of myself for buying very few cookbooks in the last year, and then I got an iPad.I want to say I need it for work, but really, it's a moveable cookbook. No need to print the recipes or move the laptop to the kitchen. This innocent gadget is really all you need. Zoom in, zoom out, go to the library, buy with 1-click… it's dangerous. And they're not even paying me to write this, ha.
The thing is that I went on a kindle cookbook shopping spree. One of the books was Ottolenghi, because well, once you put your eye on one of his recipes – this
vegetable tatin
, the famous eggplant with yogurt sauce, the
pasta with peas and chile
– there's no turning back. You want to go live in his kitchen, or at least own all of his books. I bought Jerusalem this morning, and already own Plenty. I heard there's a second Plenty…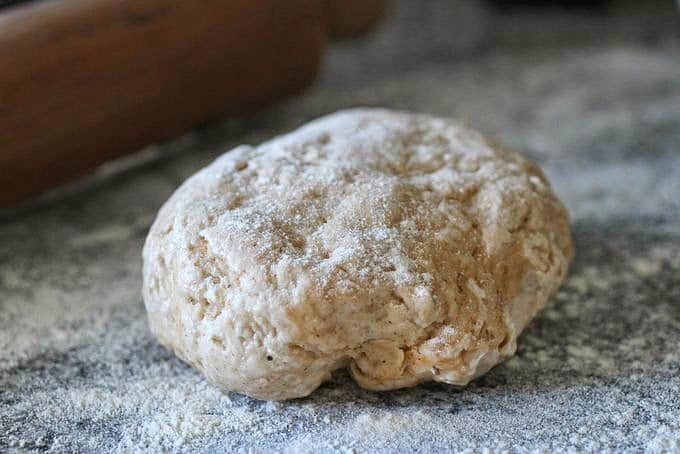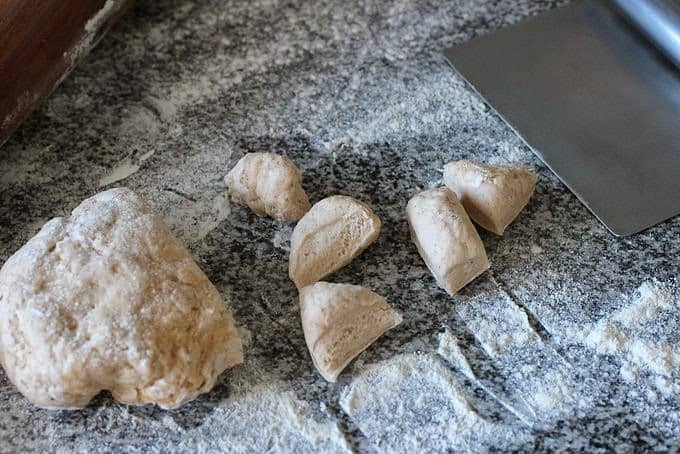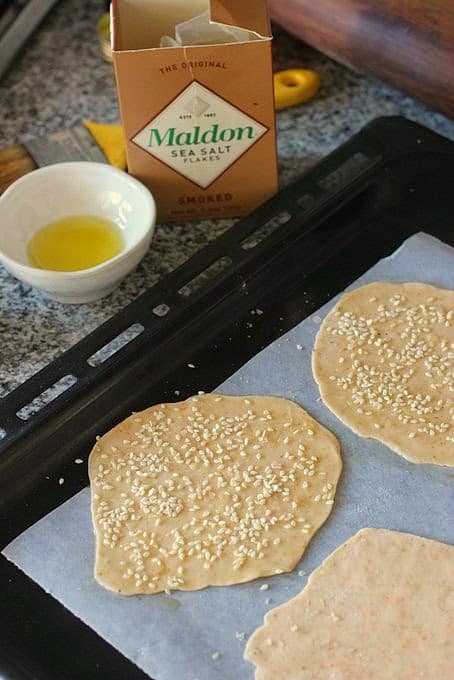 Anyway, let's 
turn our attention to these olive oil crackers.
If you've never made crackers at home, they're a one-way trip. With simple ingredients, they're easy to make and will make you look like a superstar. Which you are, of course. But that jaw-dropping when they find out you actually make crackers at home, no credit card buys that.
It's such a supermarket and bakery staple, some people have a hard time understanding that we bakers actually find it enjoyable. Working with flour is therapeutical for me. So calming. And the smells! Nothing like breads and such coming out from your oven to feel like everything is all right.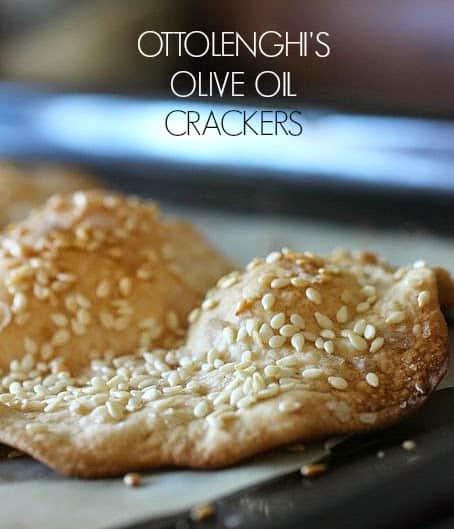 These olive oil crackers blister while baking and crash the minute they touch your teeth, with a subtle wheat flavor and the heat of spices, depending on how much you used. I also sprinkled some Maldon salt flakes on top, and that salty punch here and there was perfect.What didn't work were the sesame seeds on top, because by the time my friends started to eat them, they were all in the bottom of the tin where I carried the crackers. Next time, I'm kneading them right into the dough.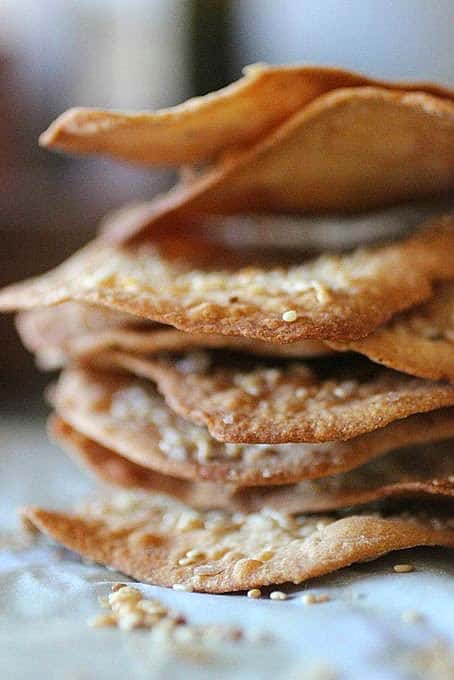 And the second batch came out darker, and in my opinion better. Just like with the strawberry thumbprints.
This recipe is versatile. Use whatever spices and seeds you want. And let me know what works.
Ottolenghi's Olive Oil Crackers
Yield 25 medium
Ingredients
Scant 2 cups (250g) all purpose flour, plus extra for dusting1 teaspoon baking powderScant ½ cup (115ml) water5 teaspoons (25ml) olive oil, plus extra for brushing½ teaspoon salt½ teaspoon smoked paprikaPinch of cayenne pepper¼ teaspoon freshly ground black pepperSea salt flakes and sesame seeds, for sprinkling
Instructions
In a large bowl, mix together flour, baking powder, salt and spices.Add flour and water, and mix with a fork first and your hands then, to form a soft dough.It needs to have a firm consistency, but add more water if too dry, a few drops at a time.Cover with plastic wrap and refrigerate for 1 hour. This is necessary for the dough to relax so it can be stretched.Preheat the oven to 425ºF / 220ºC. Line baking sheets with wax paper.Turn out the dough onto a clean surface or countertop, lightly dusted with flour.Cut pieces of dough, about the size of a whole walnut.Roll each piece until as thin as possible without tearing. You need to work with several pieces at a time, stretching them as much as you can and letting them rest. Then go back to the first one and stretch it a little bit more.Place the dough rounds on the sheets, brush them with olive oil and sprinkle with sea salt flakes and sesame seeds.Bake for about 6 or 7 minutes, until blistered, golden and dry.Remove from baking sheet and let cool on wire rack.Keep in a tin.
Courses Bakery