These brownie muffins you guys!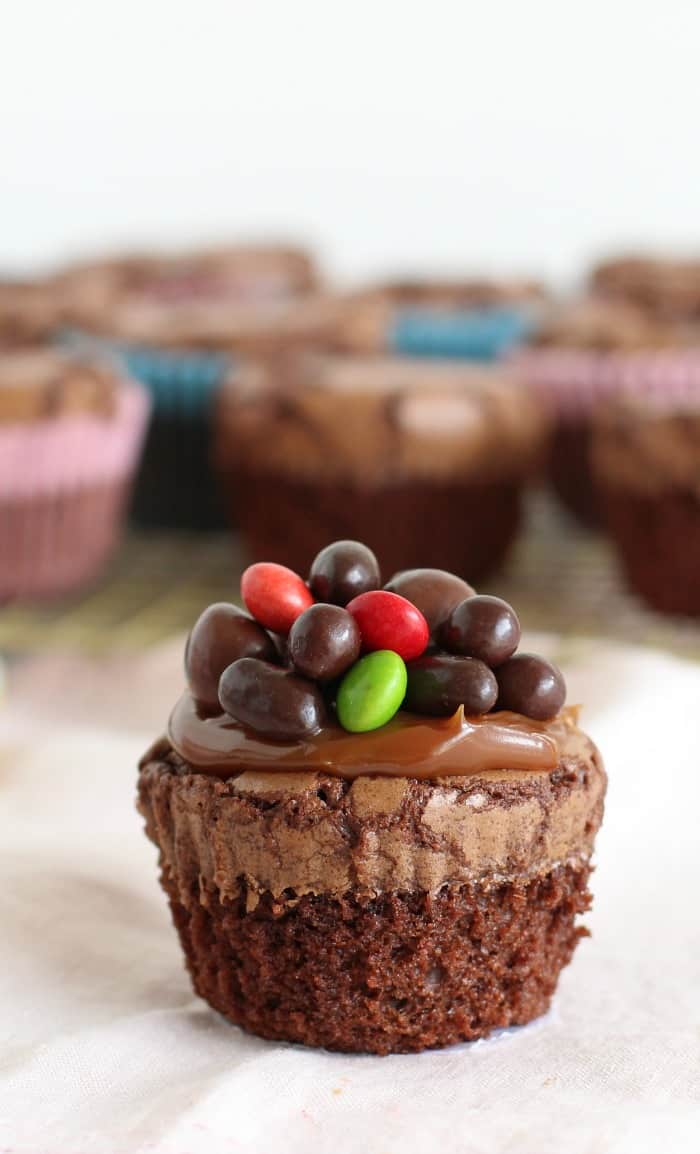 They are the bomb, and sooo easy to make. Like brownies.
Sometimes I find a recipe that blows me away. This is one of those.
For various reasons, not only because it has brownie and muffin in the title – though that might be enough – but because it's also a one bowl recipe and guaranteed to please whatever crowd you're serving.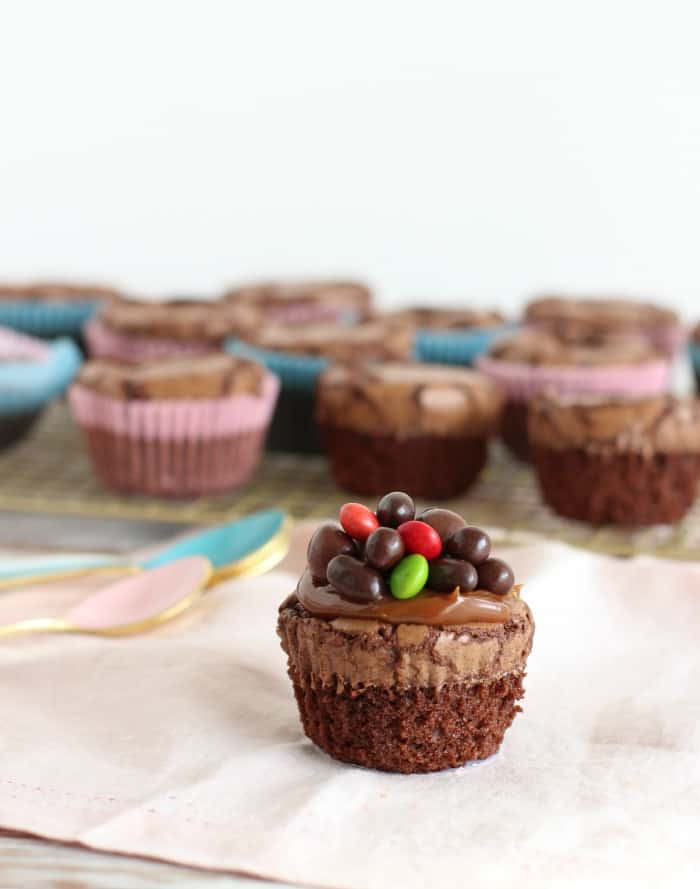 I had a good brownie muffin recipe for years, and never really looked for another one. It was lighter than a cake or a breakfast muffin (toasted bran muffins anyone? They're amazing), and with enough chocolate flavor to eat in the morning.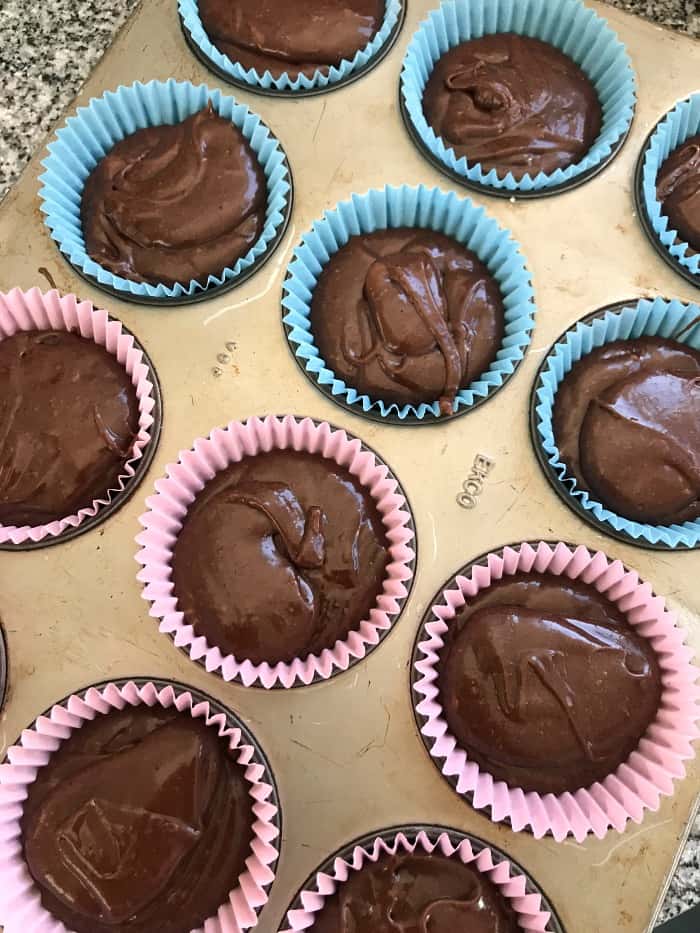 If I wanted a deep chocolate flavor I would make cupcakes, you know, a devil's food cake worth-using-your-best-chocolate recipe.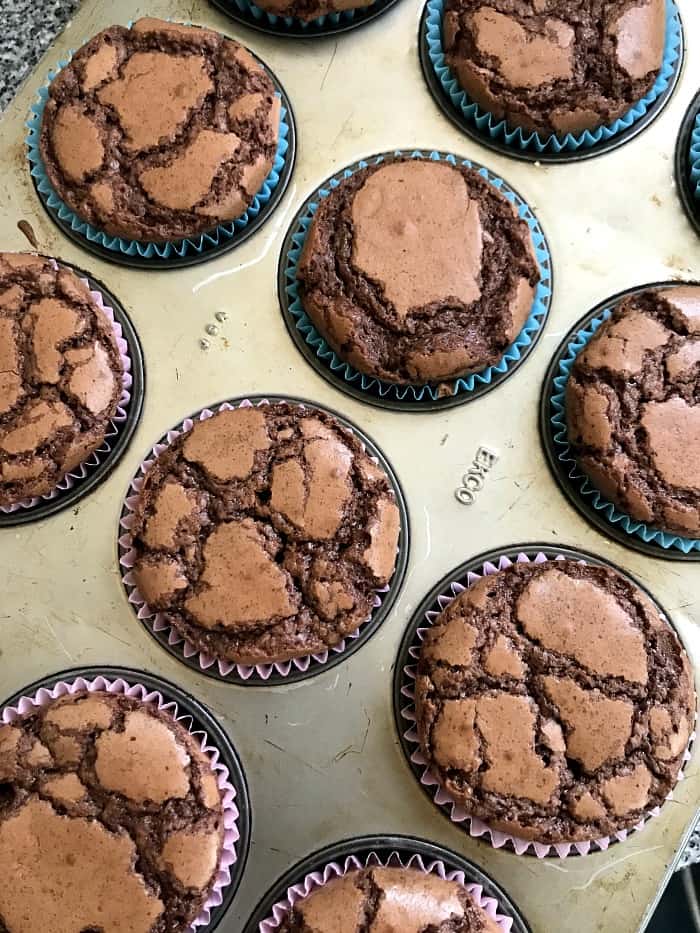 But a cupcake is not a muffin, and I'm very opinionated on the subject.
A muffin has a different texture and is un-embellished, except for a sprinkling of powdered sugar or a light glaze. So, in one of my recipe browsing binges (which happen often), I came across a fudge muffin recipe worth trying. And after baking it, worth keeping. With a little adaptation here and there, as usual.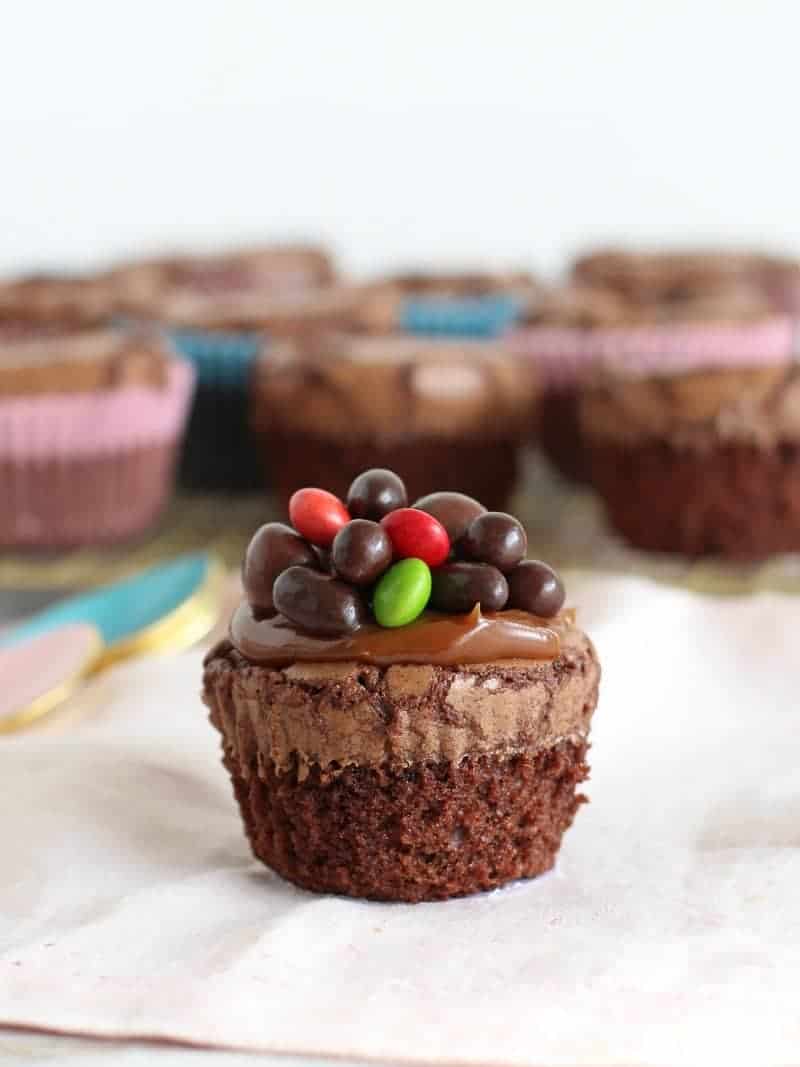 The way they crackle while baking makes them pretty too, and the fact that they can be eaten like that or maybe a sprinkling of sugar, makes them earn the muffin title.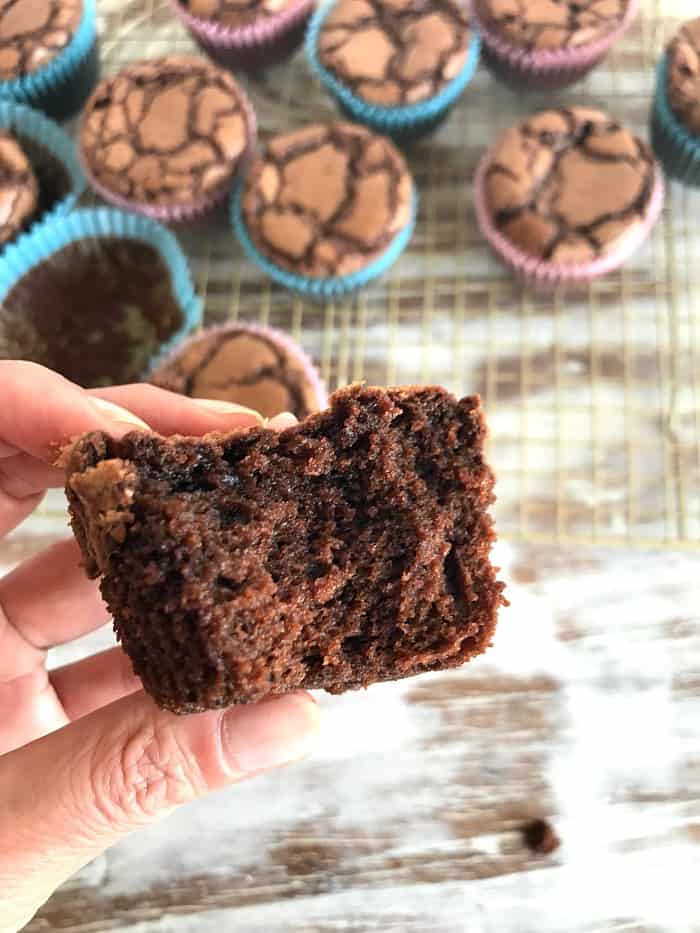 As for the chocolate, I'm a raving fan of 70% chocolate (that means it has that percentage of cocoa solids making it not as sweet as say, 50% chocolate), so that's my go-to bar. But use whatever you use for your favorite brownie recipe. They are, after all, brownie muffins. And some darn great ones!.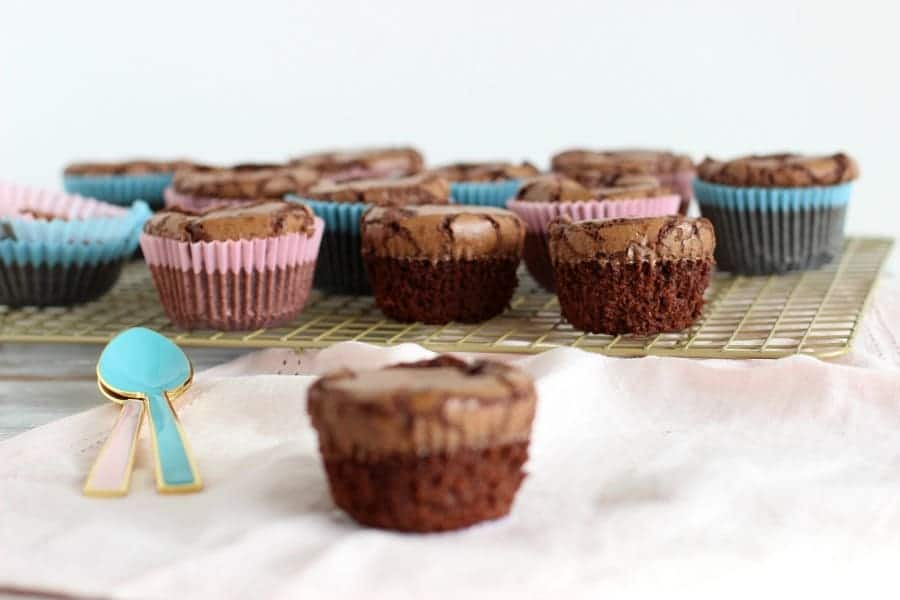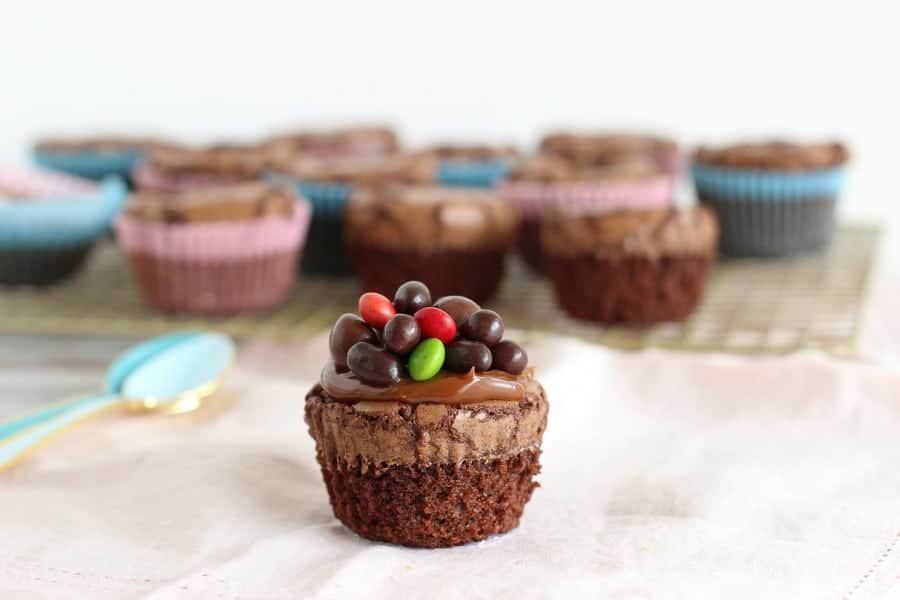 Have a great weekend my friends.
One bowl fudgy brownie muffins
Yield 12 muffins
I add dollops of dulce de leche and some chocolate candies. But nutella or chocolate buttercream work fine too. Or eat them plain, they're amazing.
Ingredients
1 cup (220g) butter
4.5oz (120g) semi sweet chocolate, in pieces (I use 70%)
1 cup (200g) white sugar
1/2 cup (100g) dark brown sugar
4 eggs, room tº
1 cup (130g) all purpose flour
1 Tbs. (10g) unsweetened cocoa powder
1/4 teaspoon salt
1/2 teaspoon baking powder
1 teaspoon vanilla extract or paste
Dulce de leche or nutella or chocolate buttercream, optional for serving
Sprinkles or chocolate candy, optional for serving
Instructions
Preheat oven at 350ºF / 180ºC.
Line 12 muffin cups with paper liners or butter them.
Melt butter and chocolate (in the microwave or over boiling water not touching the bottom of the bowl).
Add sugars and mix well.
Add eggs and mix well but do not beat.
Add flour, salt, cocoa powder, baking powder and vanilla. Mix well without beating.
Divide batter evenly between muffin cups.
Bake for 20 minutes, or until a tester comes out with some moist clumps attached. They should be a little, barely jiggly, just like a brownie.
Let cool on wire rack before decorating if you want.
I add dollops of dulce de leche and some chocolate candies. But nutella and buttercream work great too. Or eat them plain, they're amazing.