This lemon blueberry cake will have you coming back for seconds because if there's a pairing to rave about, it's citrus and berries.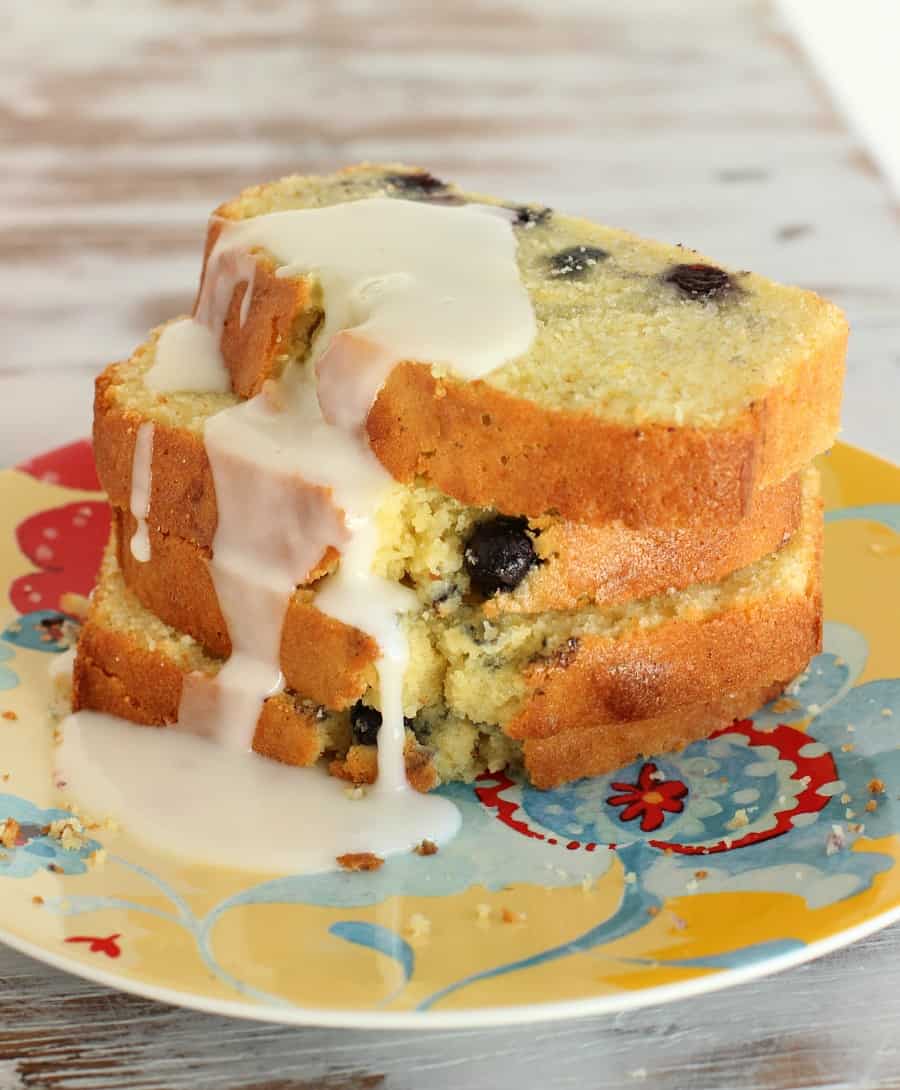 No matter what season it is, lemon always manages to bring some sunshine into a kitchen.
I find that lemon cakes – whether in loaf form, round, poke cake or cupcakes – are a favorite all around. People rave and can't get enough of them. Are you in that category? I know I am, and make mine extra lemony, please.
Add blueberries and it grows exponentially. The cake I mean, though the hips might join at some point, haha.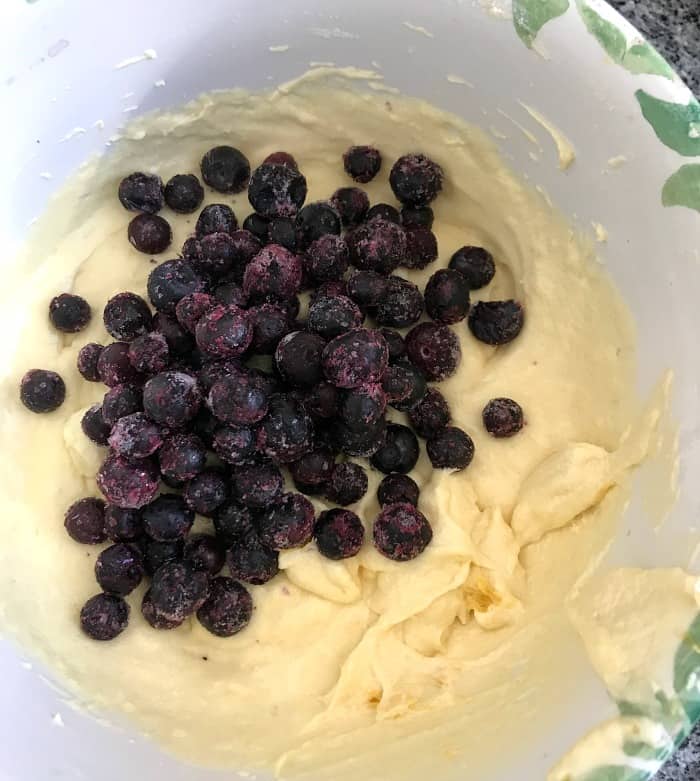 The thing with citrus and berries in this type of cake is that the combinations are many. And they're all great.
Though lemon blueberry cake is a favorite – and many might say unbeatable – there are other pairings that work really well and are sure to be crowd-pleasers too. Remember the lemon blackberry tea cakes? Or the strawberry lime danish braid? I rest my case.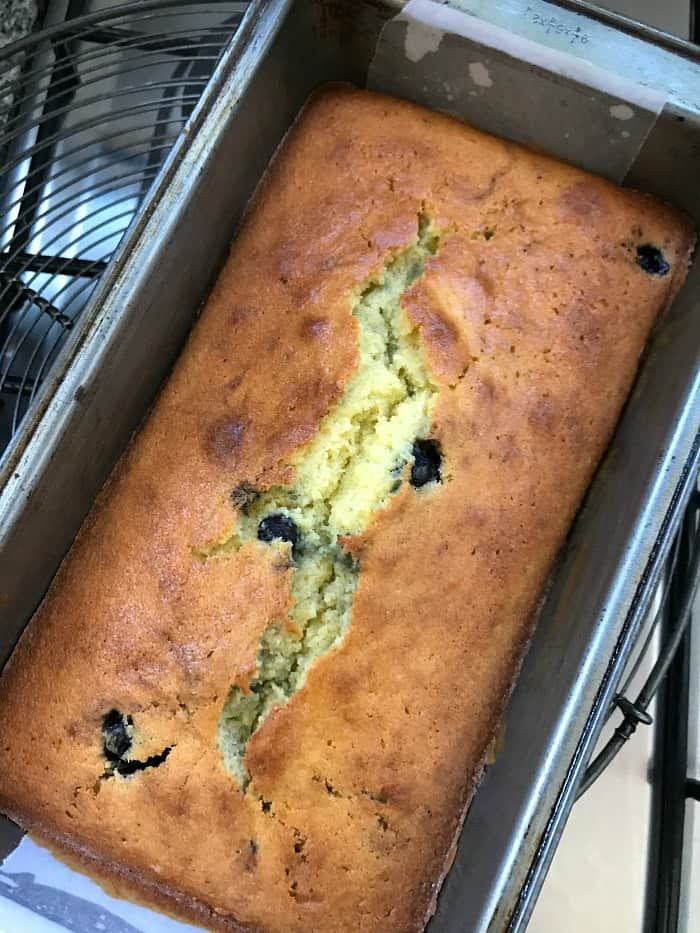 I find loaf cakes to be a particular winning type of cake for everyone.
They are quicker to make than most layer cakes,  much easier to have ready since they don't need a lot of decoration or filling, they keep wonderfully and are versatile. Have them plain as a mid-day snack, or embellish them a bit with a chocolate sauce and you have a dessert. Leftovers make the best trifles, we all know that, don't we?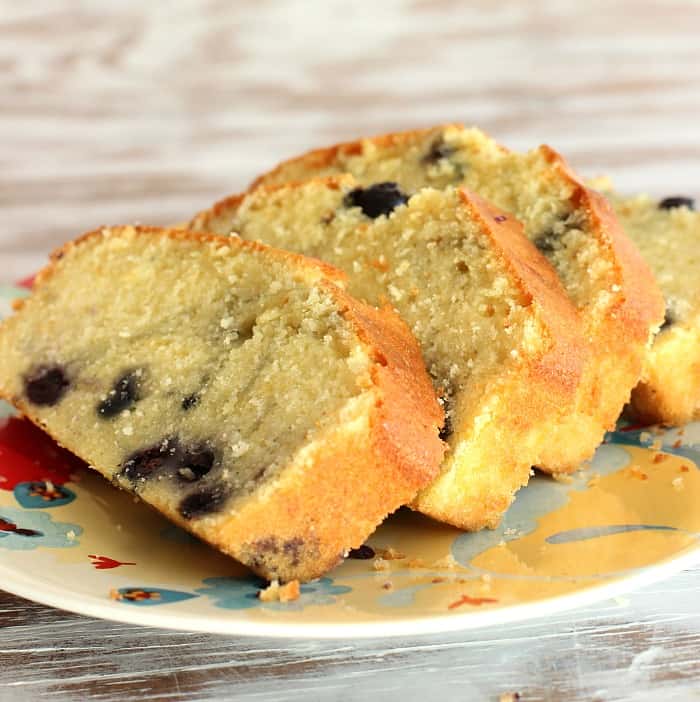 This particular recipe covers all bases: easy, fresh and full of flavor.
No matter what part of the world you're in right now, there are few cakes as cheerful and easy to devour as a lemon blueberry cake. It will make your day better if you're in spring (lucky bastards) or if you're in the middle of a rather dreary, rainy fall (like me, bummer). For you guys celebrating 4th of July soon, let me tell you this recipe is spot on for a summer picnic.
Either way, it's a keeper. I know I say that a lot – I do share great recipes in my defense – but I've made this one several times, with blueberries, without, with a mix of citrus. It's always a winner. And who doesn't love a winning recipe?.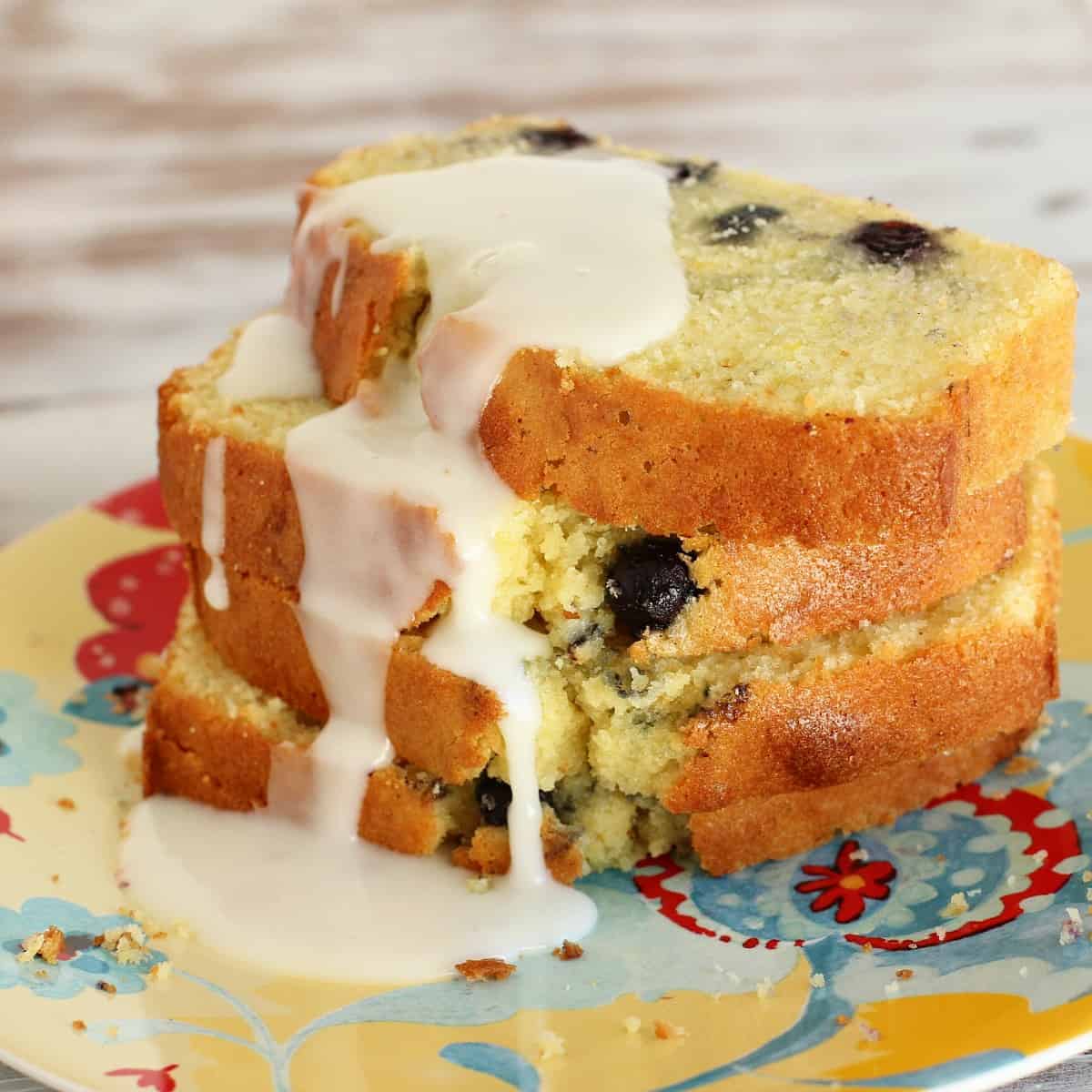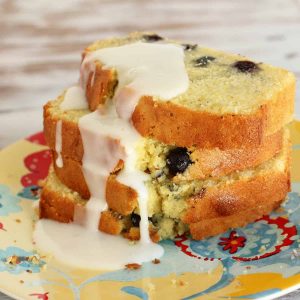 Print
Lemon blueberry cake
Yield 8 slices
You can use other citrus and berry combination, like lemon and blackberries or strawberry lime. 
Ingredients
For the cake:
1 1/2 cups (225g) all purpose or cake flour
1 teaspoon baking powder
1/2 teaspoon salt
1/2 cup + 1 Tbs. (125g) unsalted butter, room tº
2/3 cup (170g) sugar
Zest of 2 lemons
3 eggs, room tº
1/2 cup (120g) milk, room tº
1 teaspoon vanilla extract
1/2 cup fresh or frozen blueberries
For the glaze:
1 cup powdered sugar
Juice of 1/2 lemon, aprox.
Instructions
Preheat oven to 350ºF /180ºC.
Line bottom and narrow sides of 4x11-inch (9x27cm) loaf cake pan with strip of parchment paper and butter/spray the unlined walls. Or butter/spray the entire pan.
In a large bowl beat butter while adding sugar gradually until creamy, 2-3 minutes.
Add zest and eggs, one at a time, beating well each time to combine.
Sift flour, baking powder and salt (I do it directly over the butter mix) and add it in 3 times to the butter mixture, alternating with the milk and vanilla in 2 times.
Mix well but don't over beat.
Add blueberries and incorporate with a spatula.
Pour mixture into prepared pan, and bake for 30-35 minutes, until a tester comes out clean.
Let cool 20 minutes on a wire rack and carefully unmold with the aid of the strip of parchment paper. Peel the paper and let cool completely before glazing.
For the glaze, mix both ingredients until smooth. You might want to add half the amount of lemon juice and go from there, depending on how thick you want it.
Glaze the cooled cake and let it drip down the sides.