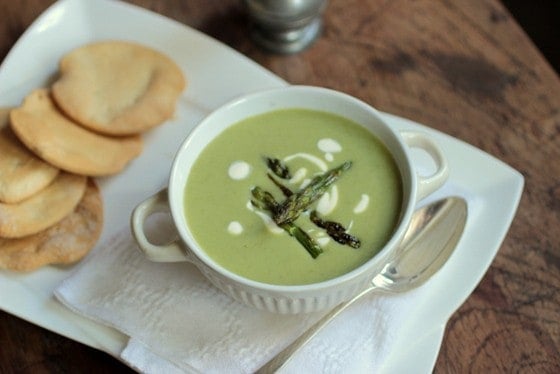 In my kitchen, asparagus fall under seasonal, finger food, which means I lightly roast them and eat straight up, maybe with some beef tenderloin since I discovered this incredible recipe. Fresh and shaved in a salad is another fantastic way to eat it, something I learned from
one of Alice Waters books
. But the key word is seasonal. And it means I can eat the whole stalk, there's no bending to see where it breaks and discarding most of it.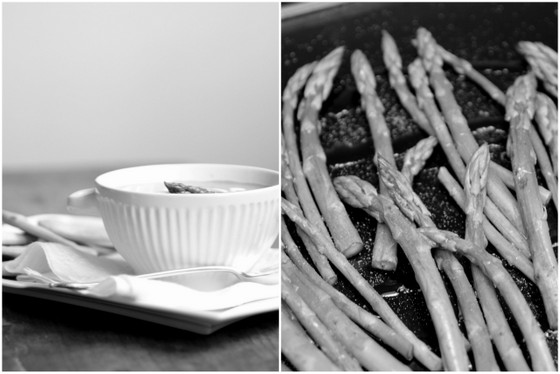 We, of the southern hemisphere, are currently living a lovely autumn, full of colorful ochre leaves and humidity.
Would you trust a fall asparagus? Mmmm, yeah, me neither. They are grown in the middle part of this country, incidentally, the province where I was born,
Córdoba
, but even though I was glad to see fresh ones, the flavor is there but it's just not the same. Like with year-round strawberries, which have too much white and too much tang.
These asparagus weren't fit for a raw shaved salad, and only half was good to eat.
With that said, this is a pretty good soup, even without of season vegetables.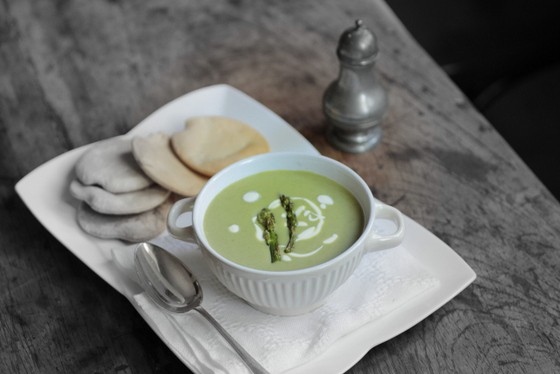 We're making asparagus soup as today's recipe for the French Fridays with Dorie group.
Though, I have to agree with
Susan
, too laborious for the results. Because the asparagus are peeled, then the peels and discarded hard parts are put in a cheesecloth and a sort of asparagus broth is made while blanching them. They are first put in ice water not to lose color, which in my case didn't quite work as the final soup was a bit anemic looking, and then they are cooked with the usual suspects, onion, leek, garlic, shallot and the broth until all is very soft, especially the leek.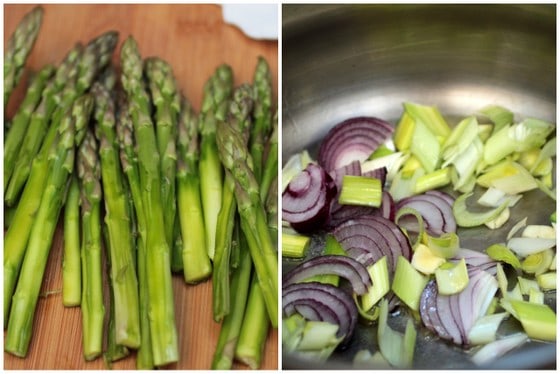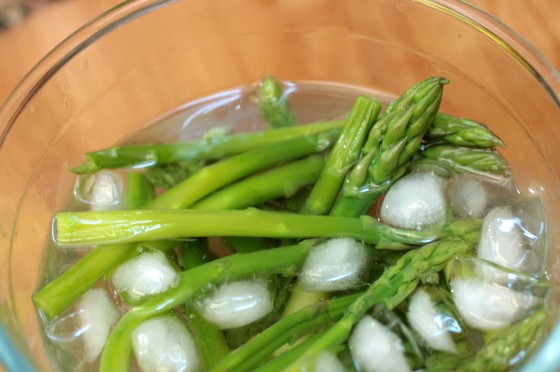 The last stop is the blender, and then it's served with a dollop of cream, creme fraiche, sinking roasted asparagus tips like I did, or whatever you want and feel goes with it.
The bonus is that it can be served either hot or at room temperature. And the extra bonus is that if this was good with average, out of season asparagus, it must be very good with very good ones.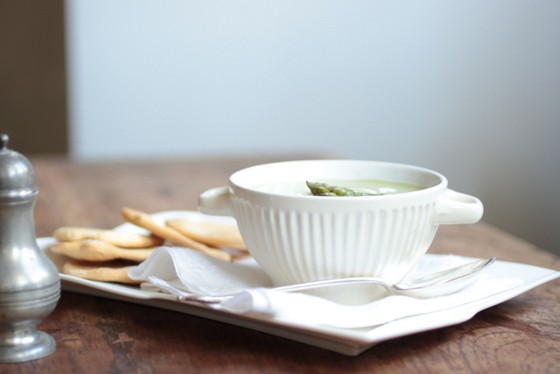 Because as
Alain Ducasse
said, How do you make the best peach tart? with the best
peaches.
Take a look at what the other Doristas made with this recipe here.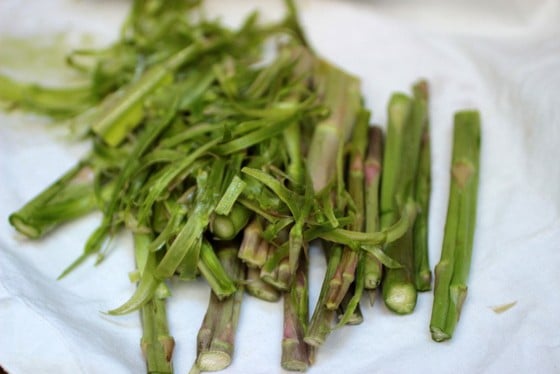 Peels and discarded parts of the asparagus