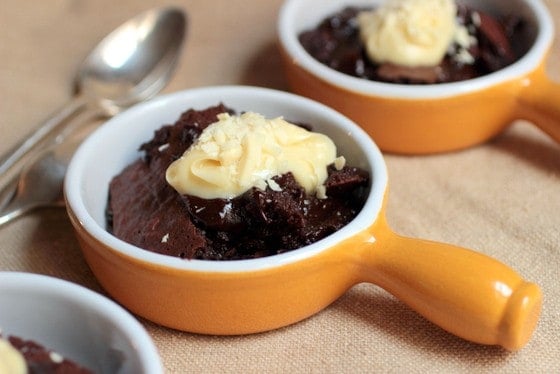 The second part of the title – chocolate bourbon pudding – is my personal experience with the recipe. It ended up being a pudding cake, or spoon cake or similar. Dark chocolate meets bourbon meets under baking and finally goes to rest on a spoon. The recipe says to unmold it while hot and eat it warm if possible. So I did.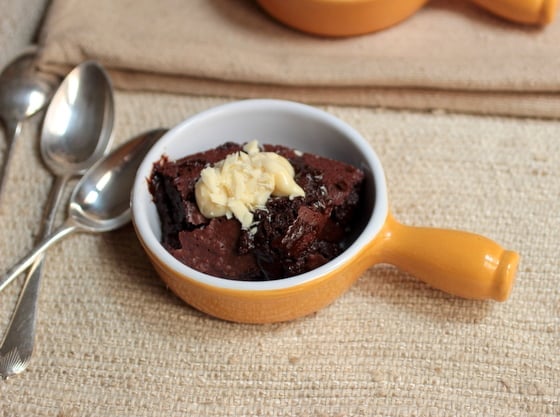 First of all, you should know that bourbon makes my baking world go round, and this has quite a lot of it.
So I don't mind at all that it was more a mousse than a pie or cake or whatever the picture in the book told me. I not only baked it exactly as it said, but I measured the pan also. Because the recipe says bake 30 minutes and unmold. Well, I don't like that kind of directions, they are not clear. Like using the juice of 4 oranges.
What size of oranges? How much juice should it be? This was pretty much the same, hence the under baking.
So it follows that when I tried to cut it, it completely fell apart, puddle-like, and after trying three times, to make one miserable 'slice' land on a plate with a barely reasonable shape that would allow me to take a picture, I gave up, piled it in my yellow ramekins, the ones I use for puddings like this coconut tapioca pudding, took the goddamn pictures and ate one. This is good stuff.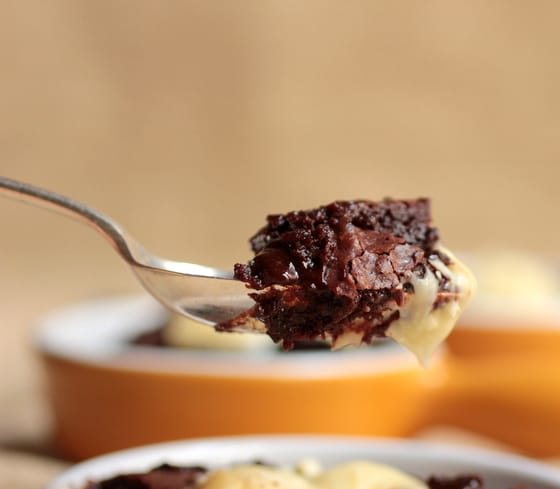 The first step reminded me of the Nemesis chocolate cake, boiling syrup poured over dark chocolate, whisk it and you have a wonderful ganache to which butter, a lot, is added.
And when I looked at my recipe, ripped from a newspaper at least 15 years ago, of the famous cake, guess what I found out? It IS my beloved nemesis cake, the 
fantastic chocolate cake from the famous River Cafe
in London. The only difference is that it has some bourbon instead of all water.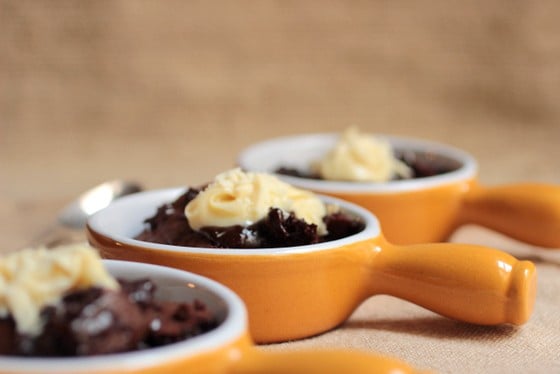 You never heard of the nemesis cake? Go and google it right now. I'll wait here. What? You never even heard of the River Cafe? Where a very young Jamie Oliver was discovered? Well then, let's talk about the pudding cake.
Again, I have to tell you I adore bourbon in my kitchen, and I actually don't drink it.
So if I tell you that it was a bit much, that the flavor was somewhat overpowering, you draw your own conclusions.
Whatever the name, this is a cake to make and a recipe to keep. But next time, I'll change the booze, maybe cointreau or frangelico.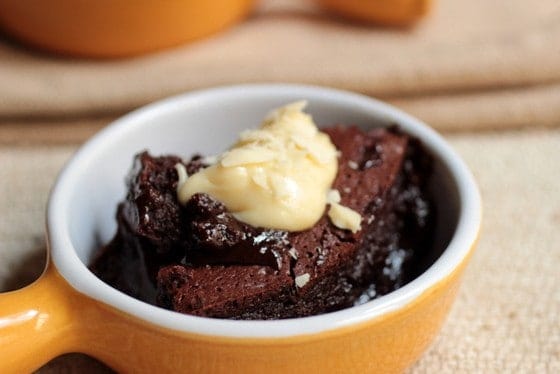 The white chocolate cream was too thick. Too much chocolate and not enough cream. I warmed it a few seconds in the microwave for the pictures.
The directions say to make it one day before the cake and refrigerate it. I didn't read the whole thing through so I made it right before I started with the cake.
By the time it was done, or in my case under baked, the white chocolate cream had solidified and it was like cold peanut butter. So why would it need to be made a day earlier?
In the end, despite the many questions that didn't have an answer, this is the cake to make if you love dark chocolate. I'd use less alcohol or coffee next time.
I took the boca negra, in a plastic container, to a friend's house and we ate it cold. I had also made another
dulce de leche mille feuille
, because I thought the boca negra would be a total mess. But no, it was amazing cold with the white chocolate cream on top. So we ended up having two decadent desserts to choose from. Poor us.
---