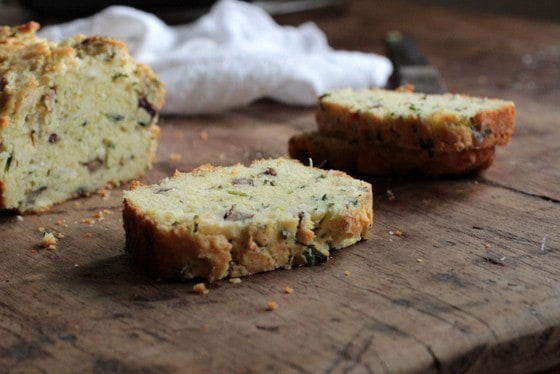 We're joining forces today within the French Fridays with Dorie group, to participate in a day I particularly find very inspiring. Jamie Oliver started the idea, and this is the culmination, with so many of us around the world cooking and sharing.
This group is sponsored by Mardi, the amazing blogger behind Eat.Live.Travel.Write, and is part of our usual Friday programming.

"Food Revolution Day is a chance for people all over the world to come together and stand up for good food and essential cooking skills. It's a chance for people to come together in homes, schools, workplaces, and communities to cook and share their kitchen skills, food knowledge and resources. Food Revolution Day is a global day of action to raise awareness about the importance of good food and better food education for everyone."
The theme for this year's Food Revolution Day is "Cook it. Share it." – something all of us here at French Fridays with Dorie are passionate about already!"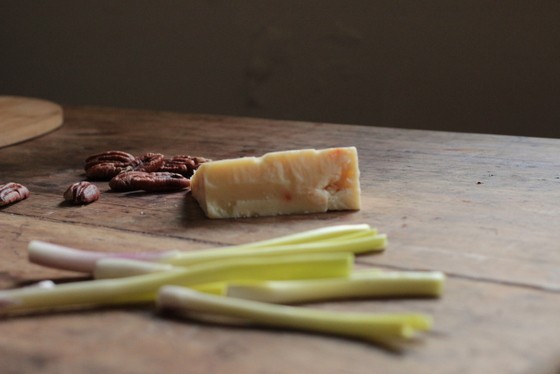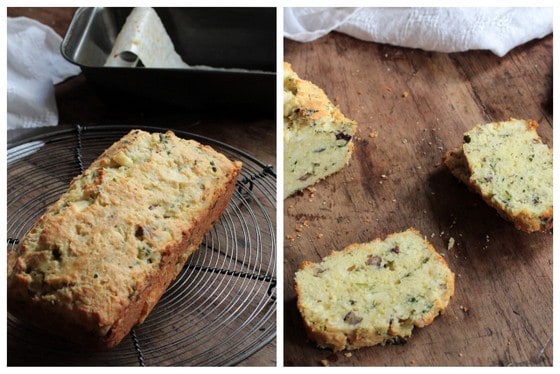 We decided to bake from our much-loved book, Around the French Table. Whether it's an old or a new recipe, it's our pick. Even our mentor Dorie Greenspan is cooking along.
I picked a recipe that I had my eye on forever. Since I joined the group a few months after it started, they had already baked this gorgeous cheese bread.
Let's start by saying that this cheddar onion quick bread is beyond incredible. REALLY. So, so, SO good I don't know where to begin. So I'll start with the fact that cheese + bread + scallions + olive oil, is a sure recipe for success.
Then I will add that the goat's cheddar cheese I bought a few months ago at a two day market in the city was just the right one for this recipe; strong and tangy, almost too strong and tangy to eat by itself sometimes, but when mixed with all the goody ingredients here + pecans, it adds the accurate kick to it.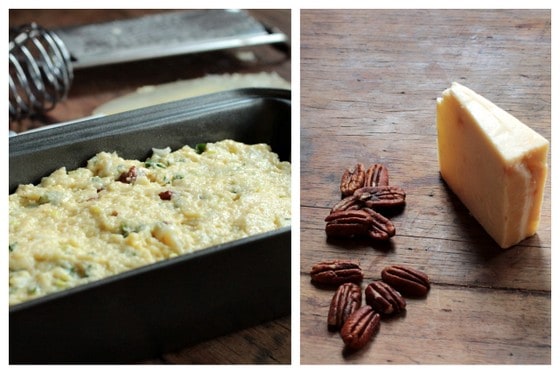 I won't write the recipe
again, because it's all over the web like that's a surprise, right?
So go to
this link
or
this one
. And then go to
the group's page
and see what the other
doristas did with this recipe.
Like all quick breads, it's a matter of some chopping, some grating, some whisking, some sifting, some folding all the chopped, grated, whisked and sifted together, and voilà, a cheddar scallion pecan bread with an aroma that will make you want to rip it in two before it has a chance to reach the wire rack, much less cool down.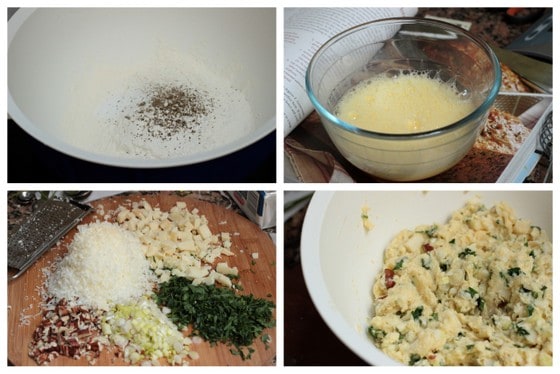 It'll make you greedy, you'll want more. You'll make another loaf and stash it in the secret compartment in your freezer so no one will know it's there, and you will get a slice every.single.day, toast it and marvel at its flavor and texture. Yet again. Who, me?
In my defense, I gave the first loaf to a friend because today it's all about 'cook it. share it'. And though I give away most of what I make for this blog, especially the sweet and baking stuff, today it seemed especially appropriate to do that. Sharing food should be an essential part of our lives, whether with your family, friends or charities.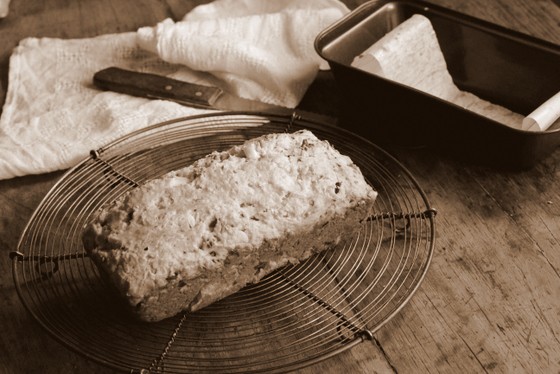 For my bread, I used pecans, goat's cheddar cheese, minced scallions and a few tablespoons of chopped fresh
parsley. The rest of the recipe I followed to a t. I wonder if I'll ever tire of it. haha
---