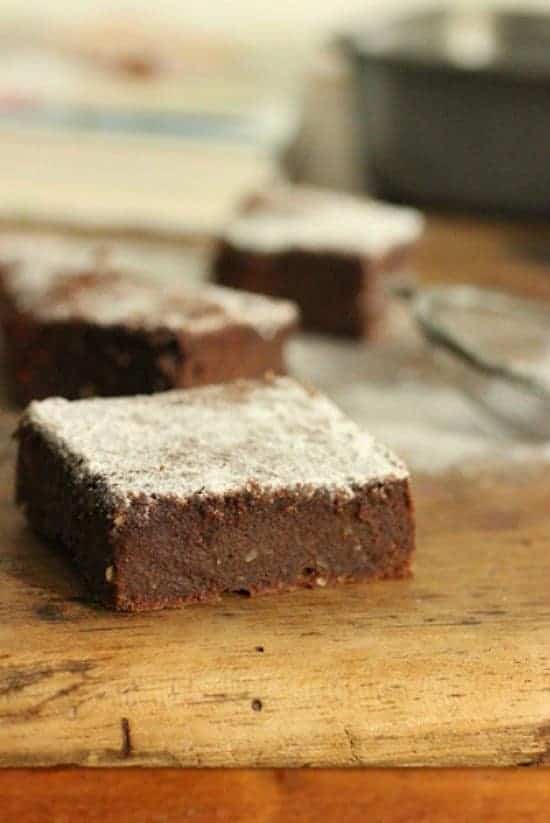 How do you find yourself with no shoes on, down to the first layer of clothing you're wearing (after your underwear, at least they spare you that), gladly giving your purse, money, computer, watch and whatever else you have with you to a stranger and being more than nice to him just in case? You're about to go through airport security.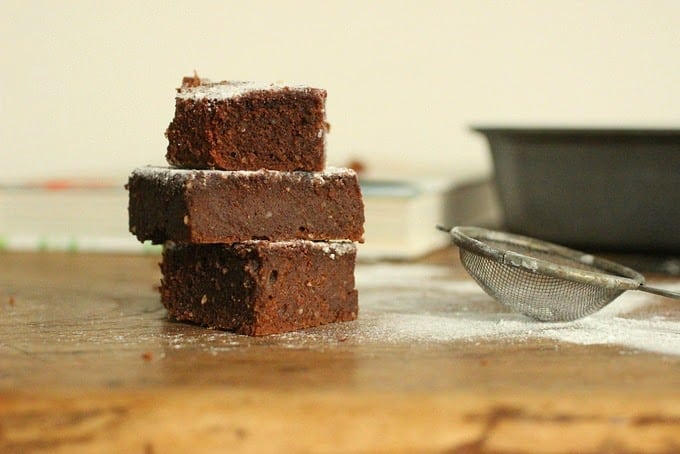 I usually travel with a handbag that is meant for carrying make-up and all the other little things, so necessary when you're about to spend ten hours on a plane, that somehow never get to see the light of day while on the plane. I put it in the overhead compartment above my seat and then two things usually happen: I sleep most of the trip, or I'm seated in the window seat and blocked to move around by my travelling companion. Or both.
But it seems this little bag is a mystery to the security guys. Or a threat. Or, again, both.
It never crossed my mind that I might look like a threat, ha, ha. So I'll go with the bag. For the third time I've been stopped and my carry-on has been stripped to the first layer of clothing. They took everything out. Every single item. And then, wearing gloves, like they were about to search an aluminum briefcase like this guy might be carrying, they began to tap into every corner, every inch, trying to see if the bottom was hiding something.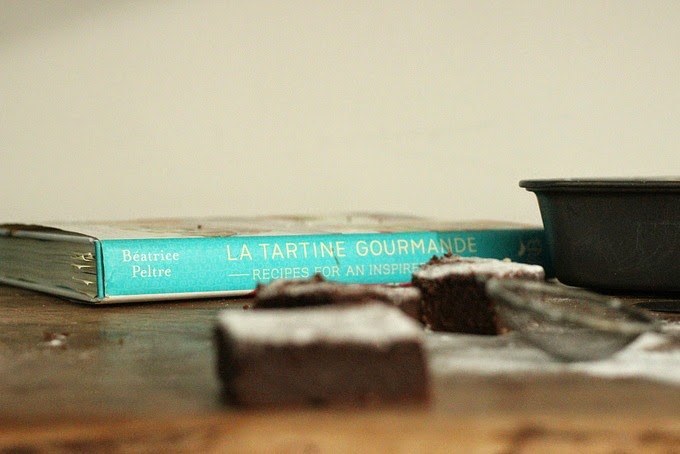 All the time I'm standing there, half amused at the other passengers that give me a strange or confused look. So I waited patiently, again, for them to finish, knowing by heart how it will end.
It's a good thing I've learned to put every bottle, container, tweezers, nail file, cream and so on in the other suitcase. That probably saved me ten minutes of explaining all the different, ridiculous things I use for my face, hair and such.
And for the bag, this was the last trip she's making for a long time.
That was before leaving the US. Then I had to go through customs here in Buenos Aires, and that turned out to be another story that I will share soon.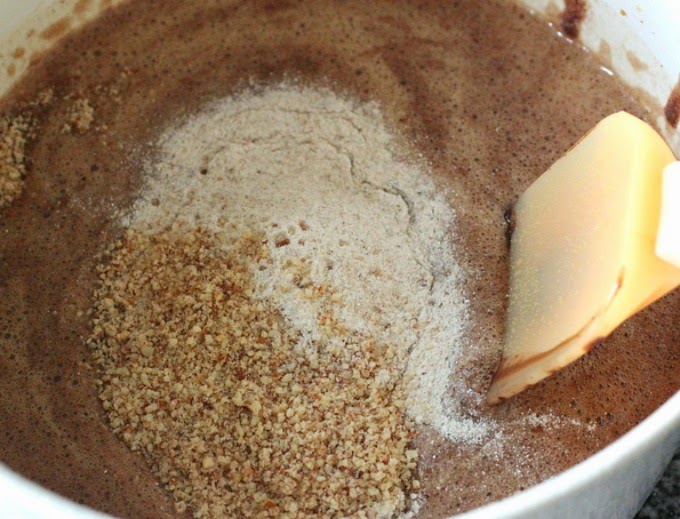 While all this was happening, instead of caring at all about what was going on with my bag, I kept thinking about a chocolate cake that I wanted to make as soon as I got home.
It caught my eye the minute I opened the book. It's so simple, moist and extremely chocolatey. Like eating a piece of very bittersweet chocolate but with tiny crunchy bites.
It has buckwheat flour which I was dying to see how it worked with the other flavours. It probably makes all the difference, because I've made my share of chocolate almond cakes, and they were plainer. This is good news if you want an everyday cake with an added something.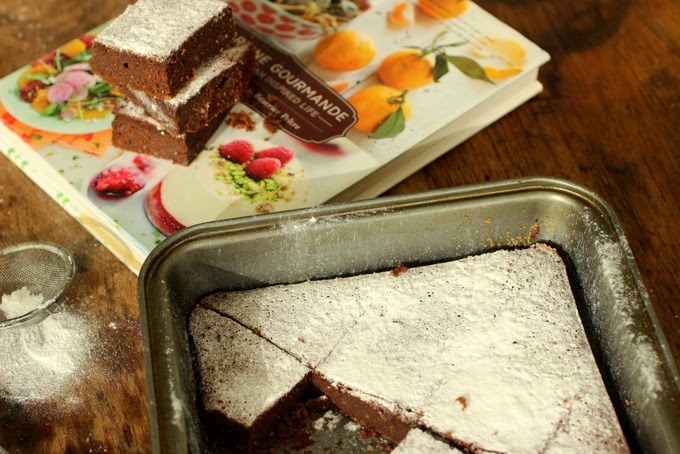 This is a really good cookbook, with excellent photography. I couldn't put it down. The truth is, I don't visit her blog all the time, but I bought this in a heartbeat. There's a nice story there also, with her family and memories a part of every recipe. You won't regret adding this to your collection.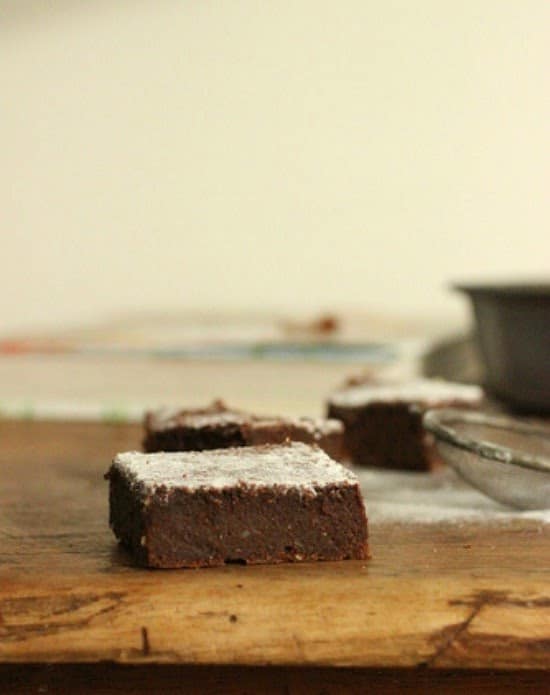 Print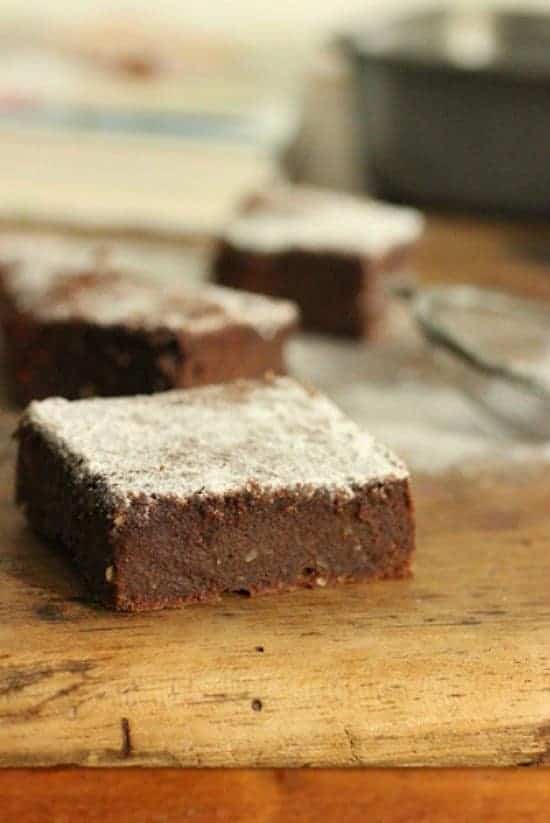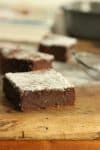 BUCKWHEAT AND ALMOND CHOCOLATE CAKE
---
Scale
Ingredients
7

Tbs 100g unsalted butter

3.5 oz

100g bittersweet dark chocolate, 70% cocoa

4

large eggs (room tº)

½ cup

100g blond cane sugar
Pinch of sea salt

1 teaspoon

pure vanilla extract

¼ cup

35g buckwheat flour

¼ cup

30g almond meal
Confectioners' sugar to serve
---
Instructions
Preheat oven to 350ºF / 180ºC.
Butter a 9-inch cake pan and line the bottom with parchment paper (I use aluminum foil). Set aside.
Place butter and chocolate in a bowl and melt on top of a pot of simmering water, careful not to let the water touch the bottom of the bowl.
In the bowl of a stand mixer, beat the eggs with the salt and sugar until light and pale in color and the batter has doubled in volume.
With a spatula, gently fold the vanilla and the melted chocolate mixture.
Sprinkle the flour and almond meal over the batter and fold gently to combine.
Pour the batter into the cake mold, and bake for 30 minutes, or until it´s firm to the touch and a tester comes out clean.
Let cool on a wire rack for a bit, then flip it gently onto a plate. Remove the paper carefully and flip again on a serving plate. The top will crack but that's normal for this cake. Let cool completely.
Dust with confectioners' sugar and serve at room tº.
---
from La Tartine Gourmande, by Béatrice Peltre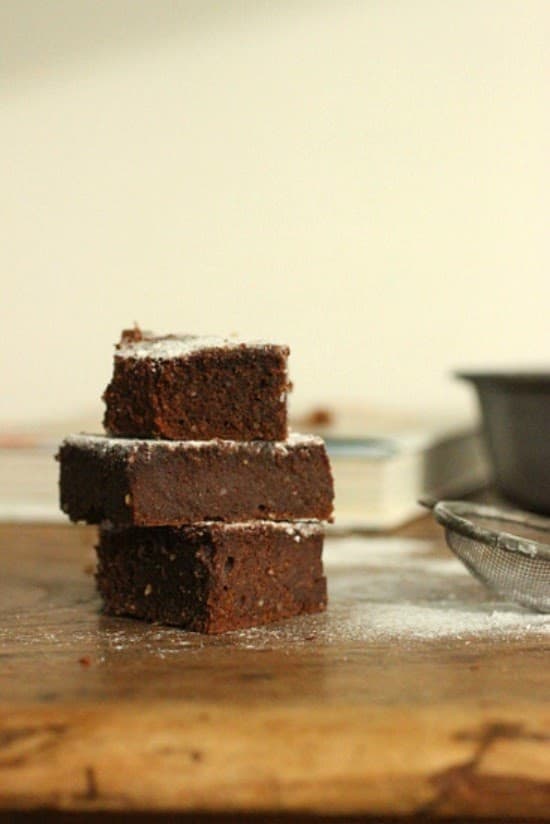 ---