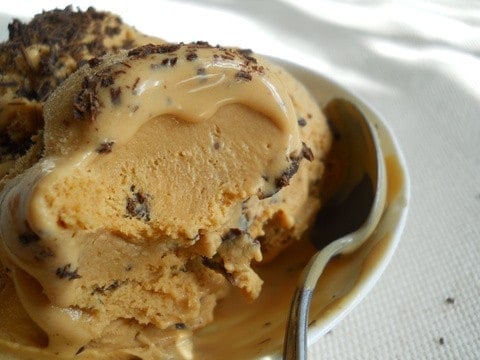 What can I tell you about this dulce de leche ice cream with chocolate shavings that the title or picture doesn't already? This is smooth, creamy, with a bit of a crunch from the chocolate bits and a pretty intense dulce de leche flavor.
This is the closest I come to my ideal ddl ice cream, which has to have, exclusively, a deep flavor similar to the milky jam I love. Not like eating it directly from the jar, but close.
So head over to Donna's blog,
Cookistry
, where I'm guest posting
again
, and check the recipe. It's so ridiculously easy you wouldn't believe.
And, while you're there, browse the rest of that interesting blog.