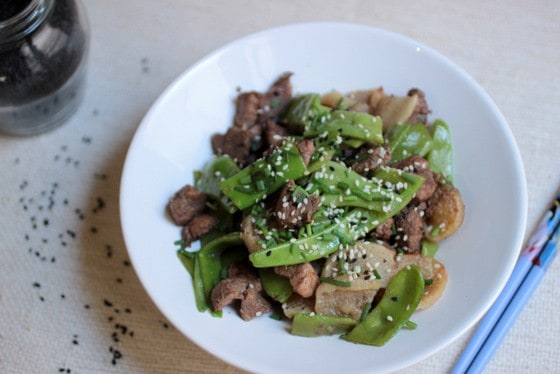 As I write this, while eating a bowl of five spice ginger honey pork with green beans, trying to improve on my chopstick-holding skills, I'm overwhelmed at the amount of unread posts I have waiting in my readers.
It seems that the demise of google reader prompted me to fill my alternatives with url's as if the whole www was going out of business. Both bloglovin and feedly are closer to saturation with each passing day, and from where I stand, I don't see myself doing anything about it.
On the contrary, those sites are rivaling my lists of favorites, which were already very overcrowded. The fact that I have blogs on two different readers says a lot about me, huh?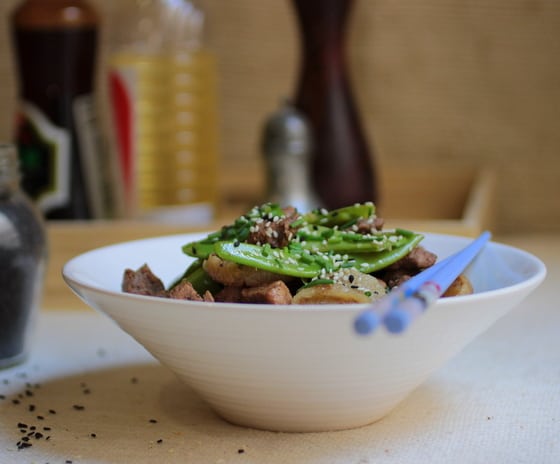 Maybe the enormous waiting list is the reason why I'm so exhausted or feel like I'm loosing my blogging mojo. Which I´m not by the way. I realized that too. I'm changing my interests.
Like all things in life, food blogging changes me as the months go by. Not bad changes, not good ones.
Just changes. And it's wise to roll with them. Fight them, and you'll feel your world is turning upside down.
I started blogging a year and a half ago. The first 6 months were as if nothing was happening, due to the fact that I was a first timer on all things social media. ALL of them. I didn't even have a twitter account, much less knew what SEO was, or that food blogging involved other than cooking, taking crappy pictures (the norm of almost all beginners), writing something about the recipe and posting.
And thought readers would just come. For what? A look at another apple crisp recipe with badly lit pics?
To this day I don't have a smartphone, and have a tough time realizing that I should. If I want to take food blogging seriously, I should. Probably, huh? What do you think?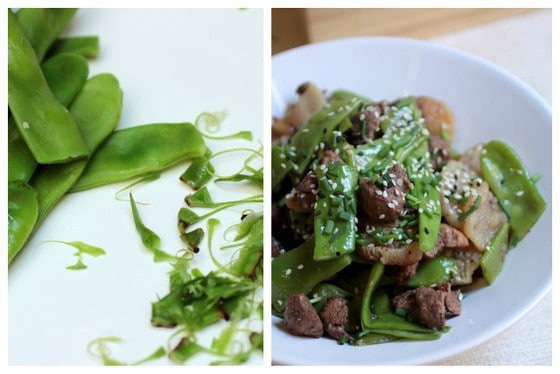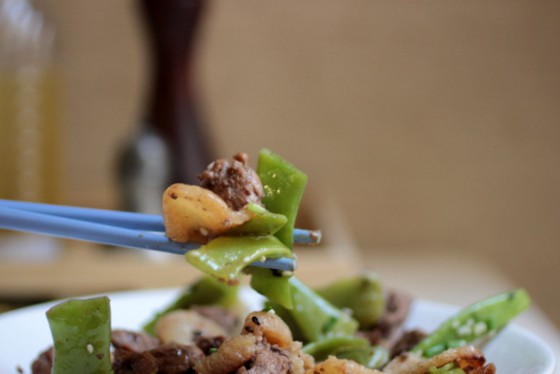 Lately I've been doing some heavy reading and researching about all things blog related.
In general, not just food. The links that come up when you want to know how to start taking your blog seriously, how to make a living out of having a food blog. I don't know if I want to, but it's an idea.
I'm actually job hunting in a completely different direction. For a lot of reasons that are too boring to explain.
But I have a nagging little bird continually chirping in my ear, what if you took food blogging seriously? what if you took food blogging seriously? what if you took food blogging seriously?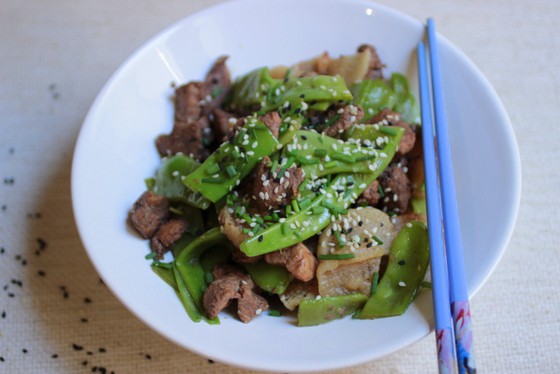 Two days ago, while talking about this job hunting to a work associate, a woman who is creative in a raw, instinctual way, who does her own thing and
is wildly successful at it
, probably because what she does comes from deep inside, and I told her about this idea I have about a food blogging community, about building one for the spanish speaking part of the world, a niche that is still quite virgin in many ways, she simply blurted 'right now your food blogs are what turn you on, they're your passion. It's easy to see'.
This coming from a person with whom I've been making the most amazing handmade textiles for the past ten years, who read this blog for the first time about four months ago. And who gains nothing by seeing me go a different directions workwise. And she's absolutely, 100% right.
I felt validated in a way, not from a blogging point of view, but from a creative one.
A person whom I deeply admire for her creative soundness, to like what I do is the kind of outside encouragement that makes me wonder what can I do that will add something interesting to this food blogging world.
Focusing on the spanish community as a whole might be the answer. Not just
Buenos Aires
or Argentina.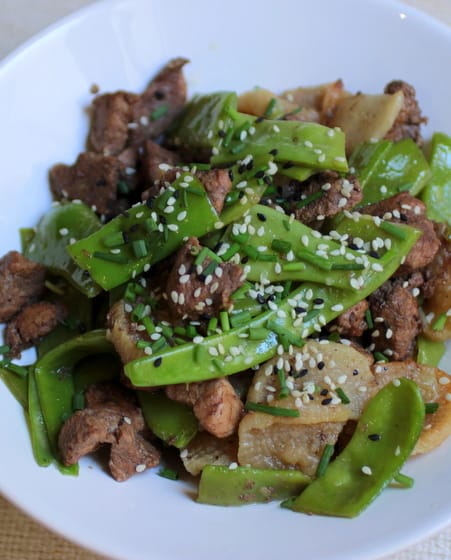 That doesn't invalidate this little blog that I write in english, it's just that it's all getting so out of control for me in many ways. Yeah, I know, it's not surprising since I don't even have instagram because of the lack of an iphone, but it's just one.more.thing.on.the.list.of.things.to.do.every.single.day if I want my blog to be known.
What 
worries me most is that when something becomes too large, it starts to loose authenticity.
And the food blogging world is saturated from where I see it. According to my feeds, I have more incoming blog posts every day than free hours to read them. And I'm not even talking about the fact that reading them should have a purpose. Whatever that is, but some kind of purpose.
So, what I wonder is, what is the next step with food blogs? Globally I mean. What happens when a niche becomes saturated? How does it get sorted out?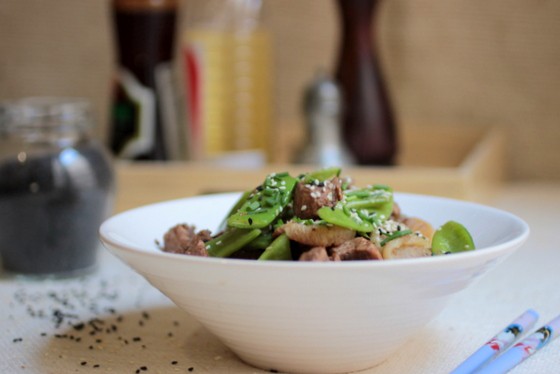 Oh, and I 
made a pork dish. Similar to the
crunchy szechuan pork and carrots
. But 
with five spice, ginger, honey, green beans, roasted turnips, and a few more 
things. The turnips were a last minute addition and I list them as an optional 
ingredient, since they add a slight bitterness not eveyone likes.
A very simple, typical, weekday, wok recipe. It has flavor, is quite nutritious, and an alternative to starches. In my case pasta. The bread and butter of my kitchen. Yep, I could eat pasta every day, and do so a lot.
The wok saves me from a starch overdose. Pork loin is so easy to cook, and the marinade gives it that extra something you need when you're about to be deprived from starch.
There really is no excuse.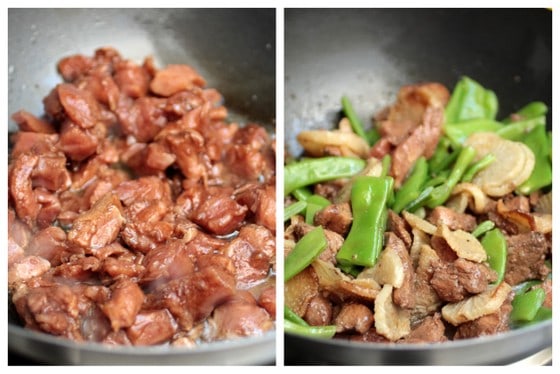 Print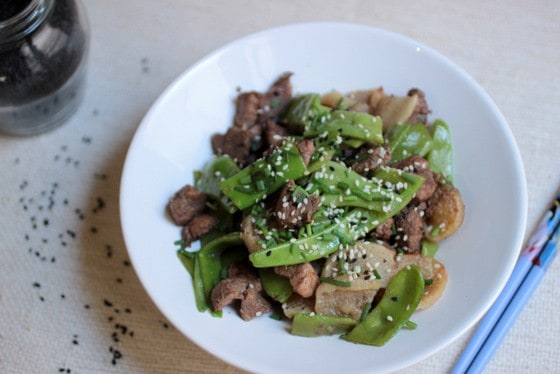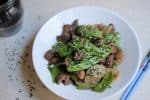 FIVE SPICE GINGER HONEY PORK WITH GREEN BEANS
---
Description
Buy a good soy sauce. Cheap ones have a lot of water, and the consistency of the sauce is just not the same.
Add all liquid ingredients around the outer part of the wok towards the center. This way, they will reach the middle very hot, and not lower the temperature of whatever you're cooking.
---
Scale
Ingredients
For the marinade:
1

pound 450g pork tenderloin, clean and cut into bite size pieces

2 teaspoons

cornmeal

2

Tbs grated fresh ginger

2

Tbs soy sauce

2

Tbs honey

2

Tbs chinese rice wine

2 teaspoons

chinese 5 spice powder

1 teaspoon

toasted sesame oil
For the wok:
4

Tbs canola oil

½

pound green beans

1

small turnip (peeled, sliced and roasted with olive oil, salt and pepper (optional))

3

Tbs honey

2

Tbs soy sauce

1 teaspoon

toasted sesame oil
Salt and freshly ground pepper (to taste)
Sesame seeds (to garnish)
Chopped chives (for garnish)
White rice (for serving (optional))
---
Instructions
For the marinde:
In a glass bowl, mix pork with cornmeal.
Add the rest of the marinade ingredients, mix well, cover and let marinade for 30 minutes at room temperature, stirring once. You can leave it up to a day marinating in the fridge.
Meanwhile, wash the green beans, see if any side filaments need to be removed, and cook them in boiling water for about 5 minutes. Transfer to a bowl with ice water so they don't loose their color. Reserve.
For the wok:
Heat the wok over medium flame for a few minutes.
Add the canola oil and the pork (without liquid), and cook for 1 or 2 minutes, some parts will still be pink. Transfer to a plate or bowl and reserve.
Add the green beans and turnips if using, to the same wok. Cook them for 1 or 2 minutes and transfer the pork back into the wok. Add honey, soy sauce and sesame oil, always around the sides of the wok and cook until the pork is almost done. Check for salt and pepper, adjust seasoning, and cook for another minute.
Transfer to serving bowls, sprinkle with sesame seeds and chives and serve.
---
adapted from 200 Recetas para Wok, por Blume
---