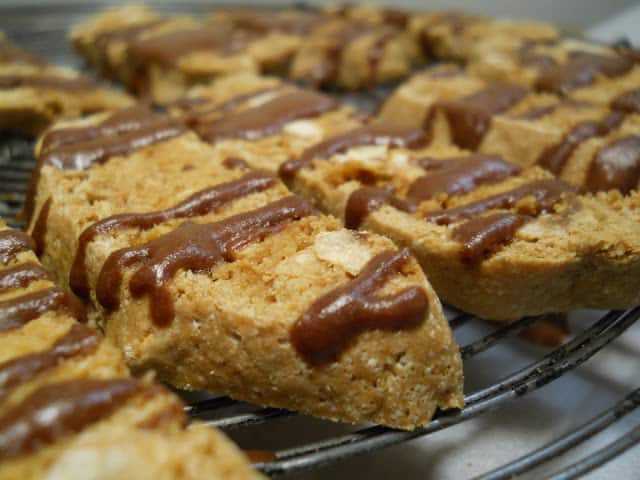 I love hazelnuts and I love biscotti. I haven't made them in years. These Hazelnut Biscotti were right on spot. Especially since the had a bit of Frangelico, the hazelnut liqueur that I absolutely adore. I thought I had used it all up in a cake some months ago, but I barely had the two teaspoons for this recipe.
This is our chosen recipe from Baking with Julia for our Tuesday with Dorie group. The contributing baker is the one and only
Alice Medrich, chocolate baker extraordinaire.
Today's recipe can be found in our lovely hosts' blogs Jodi from Homemade and Wholesome and Katrina from Baking and Boys.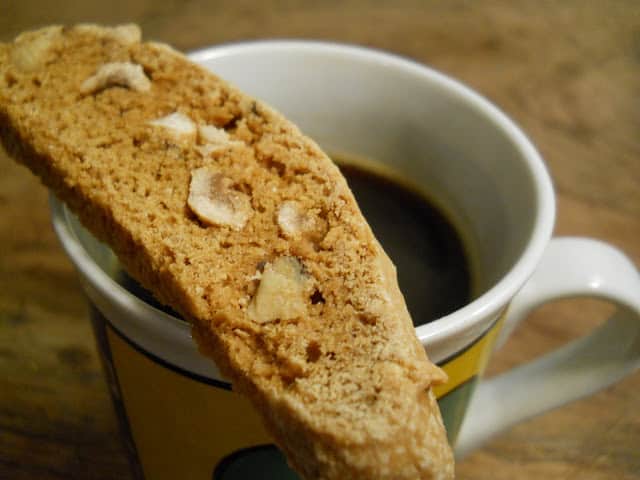 What can I say? Hazelnuts, frangelico and chocolate.
These twice baked logs are my kind of crunchy thing to have with a good coffee.
I was amazed at how many in the group didn't like hazelnuts. But, given that it's such a
pain to take those skins off, you really have to like them to go through all
the trouble. I do and use them to make the most fantastic chocolate hazelnut
cookies. And I'm not really interested in homemade cookies, don´t eat them (absolute horror, I
know
). So imagine how good I think they are.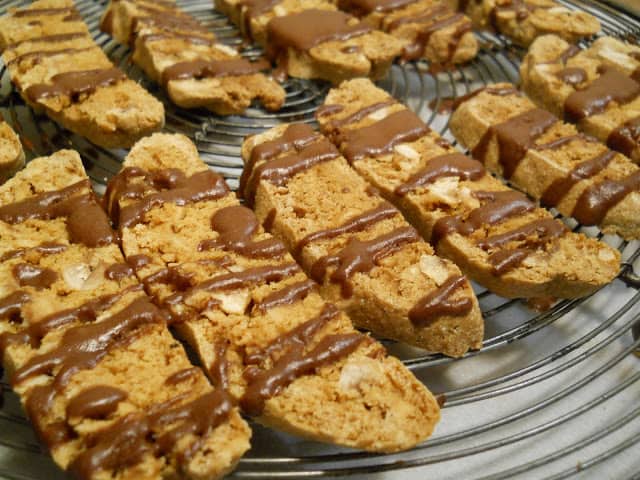 Back to our recipe, I was absolutely interested in the method of hazelnut skin removal. You throw the hazelnuts with some baking soda into boiling water and after five minutes drain them and put them in cold water, and the skins come off just like that. Yeah, and just like that there's water everywhere, bits of skin covering a big portion of my hands, and also the counter, many hazelnuts have sunk to the bottom of the water-filled saucepan and you have to fish them out, resulting in more bits of wet hazelnut skin adhering to more places. That is after a purple foam happened out of nowhere and crept out of the saucepan when the baking soda was added, making a mess on the stove.  No, I didn't find it interesting. I'm sticking to my old-fashioned oven skin wrinkling followed by towel rubbing. Like you wouldn't have realized that by now.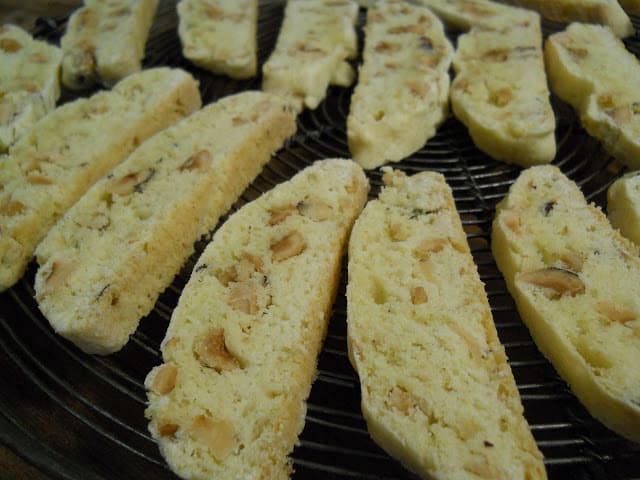 Ready to go into the oven again
Anyway, the batter was easy to mix with a wooden spoon; it was stiff like a cookie dough that has a lot of flour, but well, they are cookies after all.  Then two logs are formed and baked until barely done, let cool for a while, cut into thin or not so thin slices, and baked again on a wire rack so they dry and become crisp and golden. Since I have a nasty habit of not reading things thoroughly I didn't pay attention to the measurements of the logs. The recipe then specified to bake them for 35 minutes exactly, and then re-bake them for 15 more. Well, let's just say I didn't follow any time specifications. Hey, I already know my weight conversions by heart, but for this I had to go find a measuring tape or a calculator… I wasn't in the mood, I was still trying to get rid of the bits of hazelnut skins.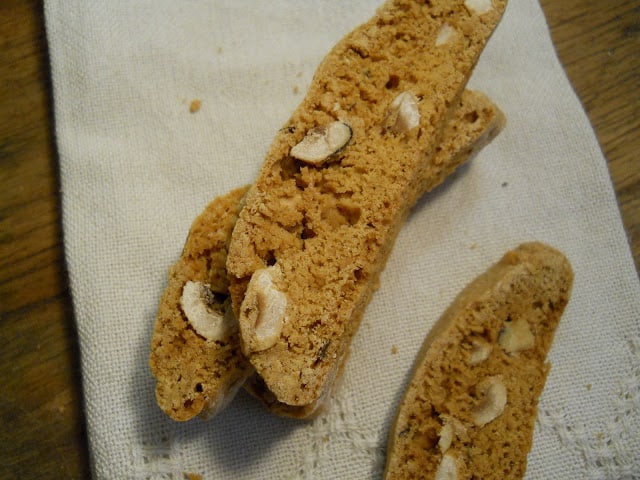 What do they taste like? Like very traditional hazelnut biscotti. The kind you would dip in Vin Santo. This is a good base recipe. Anything can be added. I especially like them with dried figs and orange zest.
I couldn't not add some kind of chocolate. After all, one extraordinary combination in the food world is hazelnuts and chocolate. Ask the lilac cow if you don't believe me.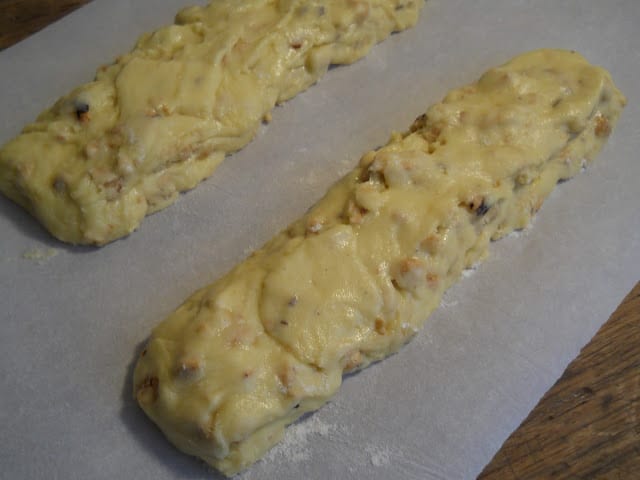 ---