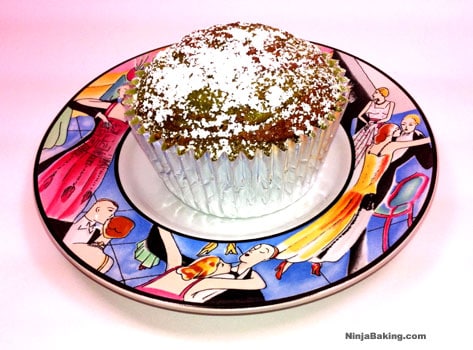 I sat many times, usually when traveling and at airports, trying to imagine what kind of life those around me had. Though a questionable way to spend idle time, it always led me to one inevitable conclusion: most people have or had a much
more interesting life than what they appear to.
That's my way of introducing Kim, the ninja baker. We met through
Sunday Supper 
and quickly became interested in each other's blogs and stories.
On my part, I have to admit that asian anything is not predominant in my life.
Basically because I know close to nothing about it. So her stories about daily life in Japan began to pick my interest, such colorful ways with tradition and holidays, as you can read in posts like the
cherry chip blossom cupcakes
and the
california citrus cake
.
And going back to the first paragraph, and also because I almost obsessively read the 'about pages' in my friend's blogs, trying to find real pictures of them, so I can imagine them in real life, I stumbled across a short description about an American statuesque former model, who only spoke Japanese until the age of five and whose mother was a professional tennis player ranked 5 in the world, among other things. Talk about interesting lives! I feel like such a bore.
So here we are, with some wonderful matcha cupcakes, an ingredient I have never used, and a story about tango dancers, which I probably should know about (being from Argentina and everything) and of course don't. But Kim does. And she even won a trophy dancing tango. Enough said.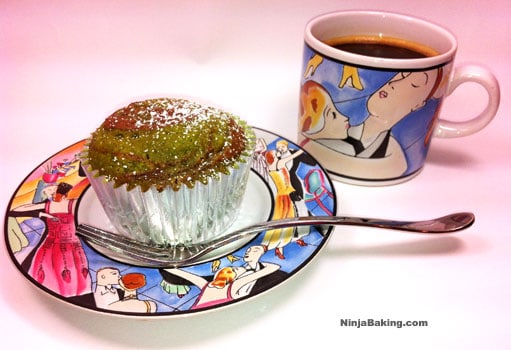 "If music be the food of love, play on." So says Count Orsino in Shakespeare's Twelfth Night. Through the throes of historical changes, tango songs and dances have certainly sustained Argentinians and the Japanese. Yes, you read that right.
For over a decade some of the world's best tango dancers have come from Japan.
NaomiHotta
was one of the bright stars of the Salon style tango in 2004. Hiroshi and Kyoko Yamao won first place in the 2009 World Championship of Tango. More recently, Diego Ortega (from Argentina) and Chizuko Kuwamoto took first in the Stage Tango category at the World Championships.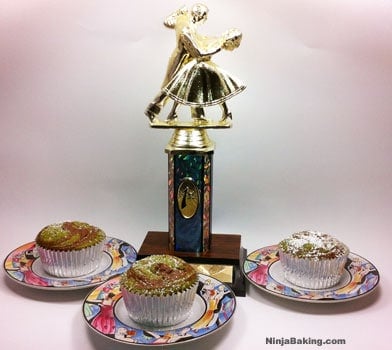 (I won a first place trophy for a West Coast Swing dance competition several years ago.
Given the context of the piece I thought I'd include the photo just in case you wanted to use it.)
Speaking of first place prizes, Paula's recipes from her Buenos Aires Vintage Kitchen recipes are consistent winners. Her Brioche, Chocolate Almond Torte with Raspberries and
Chocolate Velvet Ice Cream
with Cherry Sauce may be the best in the world.
Given her high standards, I am so honored that Paula has asked me to do a Vintage Kitchen guest blog. As a tribute to my sweet Argentinian friend, I've created the Matcha Nutella Tango Cupcake. (Matcha is a high-quality Japanese green tea.) The recipe is below. It may be simpler than the usual gourmet fare produced from the Vintage Kitchen. But I am confident the tango of the slightly bitter matcha and the very chocolatey hazelnut will please almost any palate.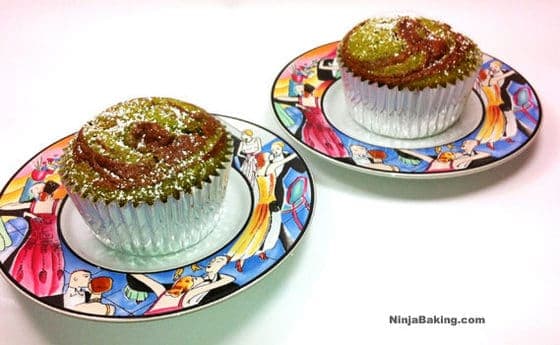 Print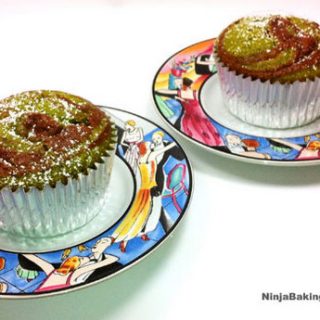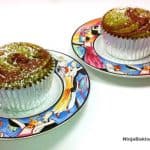 MATCHA NUTELLA TANGO CUPCAKES
---
Description
The cupcake is rich enough without frosting. A sprinkling of powdered sugar on top of cooled cupcakes is lovely. However, if you care to amp up the dessert, whip up a pint of heavy cream with ½ cup of powdered sugar and 3 tablespoons of matcha tea powder. Serve on top of or alongside the cupcake.
---
Scale
Ingredients
For the cake batter:
150

g white chocolate (roughly chopped)

50

ml heavy cream

2

eggs

40

g sugar

½ tsp

. vanilla extract

90

g cake flour

1 tsp

. baking powder

3 ½ tsp

s. matcha powder
For the filling to swirl into the batter:4 ozs. whipped cream cheese6 ½ ozs. Nutella1 egg1 tablespoon sugar1 tsp. tapioca starch
---
Instructions
For the cupcakes:
Preheat an oven to 335 degrees Fahrenheit. (170 degrees Celsius)
Sift the flour, baking powder and matcha into a bowl. Set aside.
In a separate bowl, beat eggs until frothy with an electric hand mixer.Add the sugar and vanilla.
Combine the contents of the flour/matcha bowl with the egg/sugar mixture.
Pour the white chocolate bits and cream into a saucepan.
Melt the chocolate over medium-low heat.
Stir the chocolate cream into the combined flour and egg mixture.
Using an ice cream scoop, divide the cake batter into cupcake cases.
For the filling:
With a paddle attachment on a KitchenAid or on high speed with a handheld mixer, combine the cream cheese and Nutella.
Add the egg. Next, mix in the vanilla, sugar and tapioca starch.
Drop ½ teaspoons of the Nutella filling on top of the cupcakes. 
Using a chopstick or knife gently swirl the chocolate into the batter.
Bake for 23 minutes or until a toothpick inserted into the center comes out clean.
---

adapted from V Boy's Matcha Cake recipe at Cookpad.com
Wishing you love, music, fine food and tango!
The Ninja Baker
---