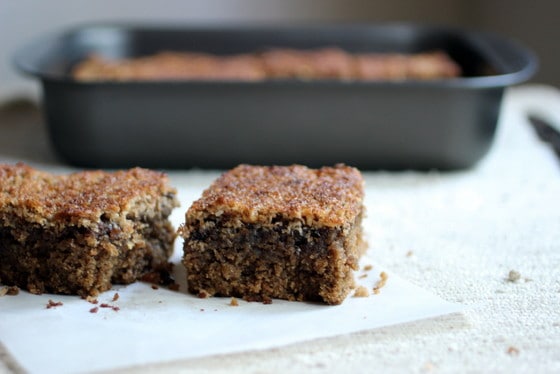 Since the summer has not ended and it's hot here, yesterday I made gazpacho for a group, while everyone was busy with chowders, creamy and cheesy concoctions to keep themselves warm. So I thought these images might help you get into vacation mode. Maybe this margarita will give you an extra push? Or this one, or this other one.
I realized my pinterest recipes-to-try board gets bigger every week, to the point where it´s boring to go all the way down. Which contradicts the reason of why I started the board, which is to make those recipes eventually. Here are some I'll try to tackle very soon, before they get lost in the thread:
Maple bourbon bacon jam from Closet Cooking
Crazy delicious Ham and Cheese sliders from Hip Foodie Mom
Cauliflower pizza from Daily Dish Recipes
Whisky Pecan Pie from Filosofia de Sabor
Salted Chocolate Popcorn from The Kitchn
Chocolate Mint Lava Cakes from Gotta Get Baked
Chocolate Peanut Butter Bundt Cake from In the Kitchen with KP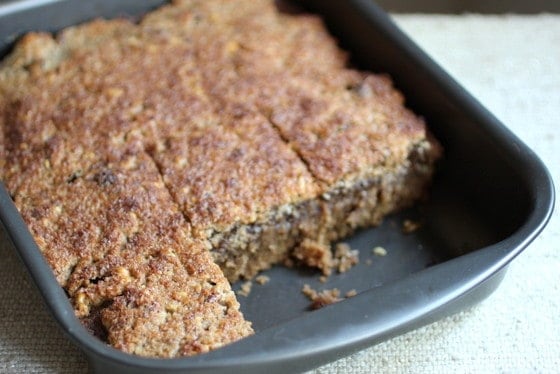 Taking into account the food I make for this blog and eat most of the time I decided to adopt a few healthy habits. Nothing drastic since that doesn't agree with me from what I heard in the past… but for some days now, I'm drinking the juice of half a lemon with warm water first thing when I wake up. It's supposed to be great for your liver and digestion, and weird how it´s obviously not what I want to drink when I'm still opening my eyes, but it feels invigorating. We'll see how it goes.
And half an hour after I have my usual coffee…
Here's a list of foods to add to your eating habits that's very easy to incorporate, at least a few of them.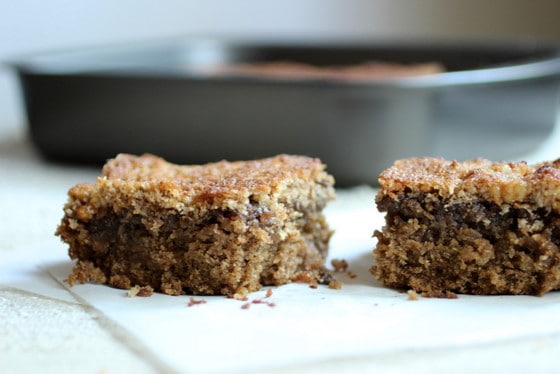 I'm a fan of oats in general and the word broiling has a nice appeal when it comes to a cake topping, all bubbly and golden. This type of cake appears in many old cookbooks, many of those compiled recipes with the full name of the person who submitted it
..'recipe from Mrs. Mulford Mulberry of Arlington, VA…' or something like that. Which tends me to believe they put forward their most trusted recipes.
This particular recipe comes from Maida Heatter, whom I told you many times how much I admire, and whose recipes I've made numerous times like this peach kuchen in one of my early posts, the walnut raisin snack cake dripping with dulce de leche or the famous chocolate whoppers.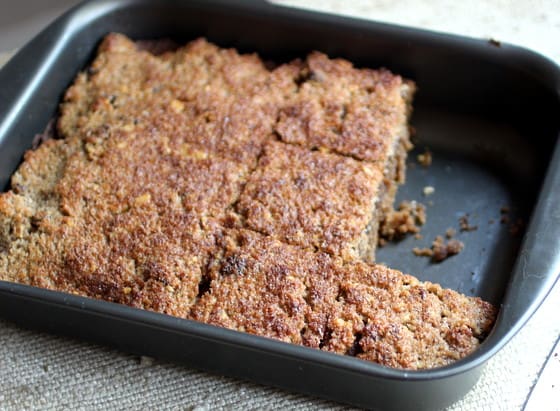 Well, in a desperate need to clean my kitchen overflowing with ingredients, specifically different flours and nuts, I spent a few days cooking with my mother a while ago. Though some might say that that means she stoically puts up with me, as only a mother can, while I get annoyed that she forgot, again, to add this or prep that, or baked a whole cake without eggs.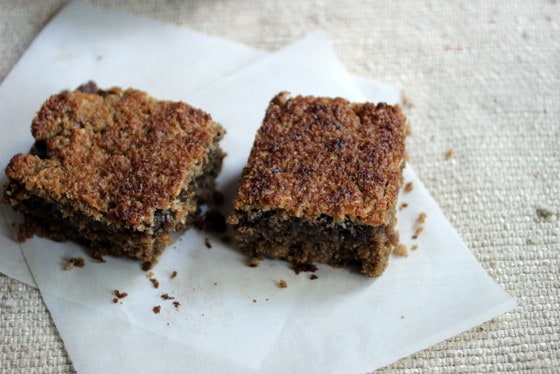 I'd always been intrigued by broiled toppings, they sound like the sweet version of 'au gratin' which is something I love in savory food. It turns out that oatmeal and dried coconut go very well together, and that crunchy layer made a very plain yet intensely moist cake turn into something else.
For my personal palate it is a tad too sweet, in the way some middle eastern soaked cakes are. The coconut flavor was very present as was the cinnamon. Using good cinnamon can really make a difference. All in all a very good snack cake.
Print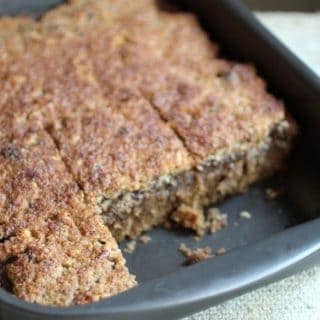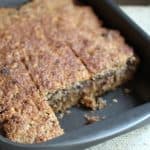 OATMEAL CAKE WITH BROILED COCONUT TOPPING
Yield:

9

squares

1

x
---
Description
This cake is so moist it's better to cut it directly in the pan. If you don't want to do that, skip the oat sprinkling of the pan, and line the bottom and two long sides with aluminum or parchment paper, overhanging a bit so you can lift the whole cake once it's cool
---
Scale
Ingredients
For the cake:
1 cup

quick (not instant rolled oats + a few Tbs for dusting pan)

1 ¼ cup

s boiling water

1 ½ cup

s sifted all purpose flour (sift first, then measure)

1 teaspoon

baking soda

1 teaspoon

ground cinnamon

¼ teaspoon

ground nutmeg

½ teaspoon

salt

4 oz

. 115g unsalted butter, room tº

1 teaspoon

vanilla extract

1 cup

sugar

1 cup

firmly packed light brown sugar

2

eggs
For the nut coconut topping:
5 oz

. 140g unsalted butter, room tº

2/3 cup

firmly packed light brown sugar

¼ cup

cream

2/3 cup

walnuts or pecans (cut into medium size pieces)

3 oz

1 packed cup shredded unsweetened coconut
---
Instructions
For the cake:
Preheat oven to 350º.
Butter a 9×13 inch pan. Dust with rolled oats and shake off excess. Reserve.
In a medium bowl mix oats with boiling water and let stand 20 minutes.
Sift flour, baking soda, cinnamon, nutmeg and salt. Reserve.
In a large bowl, with an electric mixer, beat butter with vanilla until creamy.
Gradually add both sugars beating until well incorporated. Add eggs, one at a time, until well incorporated.
Add the oats and mix just until blended.
In two or three additions, add dry ingredients, beating at the lowest speed and only until mixed. Do not over beat.
Pour into prepared pan and bake until puffed and cake springs back when touched, about 40 minutes. Preheat broiler.
Very carefully, with the aid of two spoons, dot the entire surface of the hot cake with the coconut topping.
Spread to cover the whole surface, being careful not to tear the cake. Do it slowly and the heat from the cake will help.
Return cake to oven and broil at 12 inches from the top, until it bubbles and is golden but doesn't burn. Watch carefully.
Let cool on wire rack in the pan. Cut into squares and serve.
For the nut coconut topping:
While the cake is baking, cream butter in a bowl.
Add sugar and cream and mix well.
With a spatula add nuts and coconut.
---
from Cakes, by Maida Heatter
---