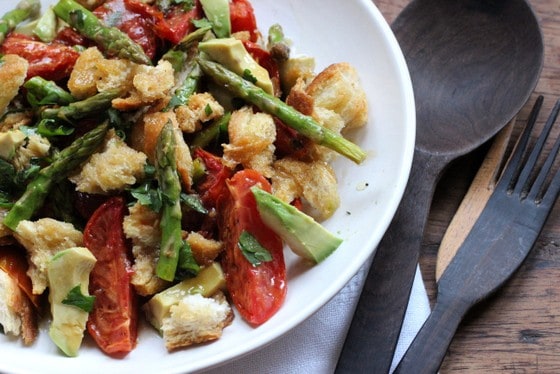 If you're wondering about the roasted asparagus and avocado panzanella salad you have before your eyes, thinking how good it would be to have it for lunch today or tomorrow with some grilled meat, let me tell you, you need to head over right now to Bea's site, The Not So Cheesy Kitchen, and see my guest post.
The story behind that food blog is interesting and amazing at the same time. And so is Bea, the writer and cook behind it.
Her two daughters have a rare condition of dairy intolerance, which you can read about there, and she not only adapted the household diet to avoid all dairy, but also spends time researching and trying out recipes like dairy-free flan, oatmeal cookies, or pecan pancakes!. Now that's what I consider an awesome thing to do.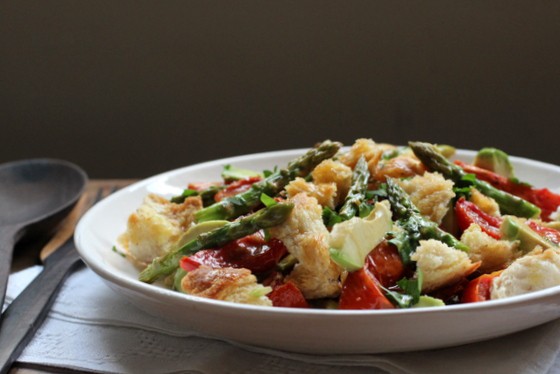 Don't you just love recipes that use up leftover or stale bread? I know I do.
I mean, what's not to love about a caramelized apple bread pudding or sausage and sun dried tomato strata, not to mention a ham and cheese stuffed french toast. You get the idea, right?
So head over to The Not So Cheesy Kitchen, check out the recipe, and snoop around for a while. You'll find some crazy interesting recipes that are dairy-free. Have a great time and say hi to Bea for me!