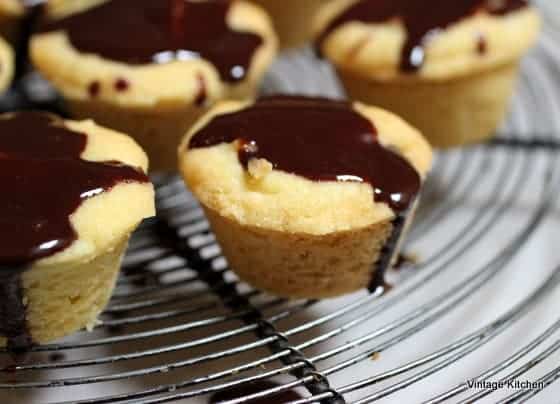 This is my first time baking and tasting snickerdoodles. Whoever came up with that name? It's funny yet the dough of these cookies is interesting since it has oil and it creates a beyond-tender cookie.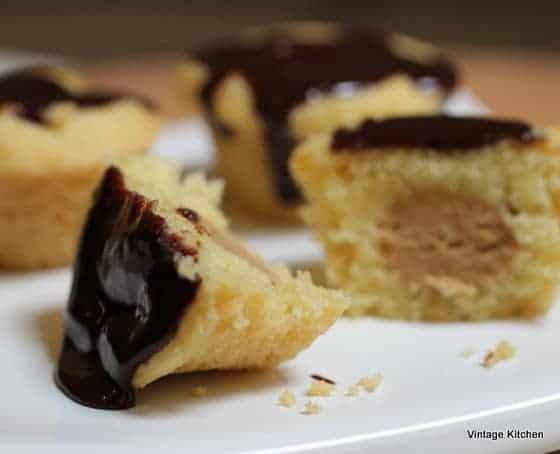 Having no idea what kind of dough I was working with I decided to use my mini muffin pan.
Being no particular fan of cookies, which I already bored you with, and having to come up with an innovative way of using it, because that's the whole point of this challenge, bite size morsels seemed a good thing.
Aren't they cute? You can just pop one into your mouth and kinda think you didn't. That makes them dangerous.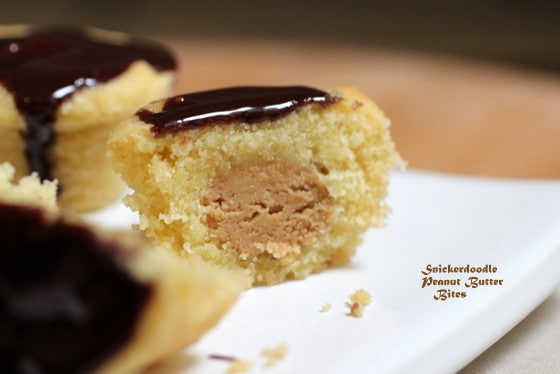 The filling
is simply cold peanut butter. I left the idea of a chocolate drizzle open,
since I needed to taste these first. I find peanut butter and chocolate one of
the best ever combination of flavors, way better than jam. Take the
killer brownies
which I think wouldn't be the same if peanut butter wasn't part of the
deal.
But back to this innovation on snickerdoodle dough, the final result is a superb surprise. The flavors work very well together and that dough is so good. I feel like I did a few weeks ago when I baked with pumpkin puree for the first time. I knew in a heartbeat that it was here to stay. I feel the same about the popular snickerdoodle. And especially about these snickerdoodle peanut butter bites with a chocolate glaze.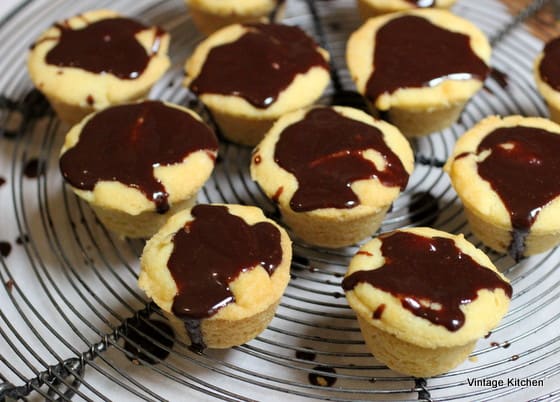 Print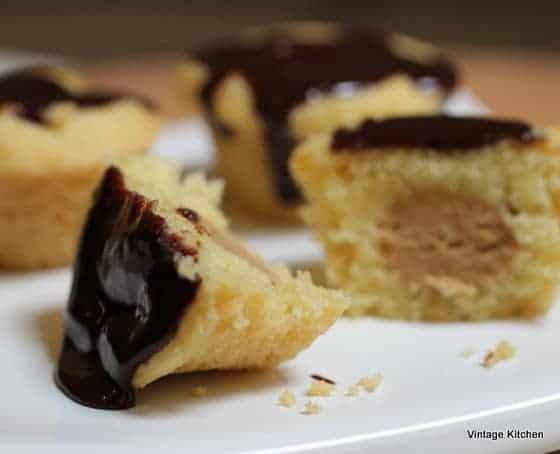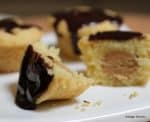 Snickerdoodle Peanut Butter Bites
Yield:

36

mini muffins

1

x
---
---
---
Instructions
Take teaspoons of cold peanut butter, make small balls, put on a tray and freeze for ½ hour.
Preheat oven to 375ºF /19ºC. Lightly spray 24 mini muffin pan with vegetable spray.
Follow recipe for snickerdoodles adding cinnamon.
Without chilling the dough, put 1 teaspoon mixture on bottom of mini muffin mold.
Put one small ball of cold peanut butter on top, pressing just a bit.
Top the peanut butter with another teaspoon of snickerdoodle dough. It will stand on top, that is fine, there's no need to press it down or cover the peanut ball. It will even out in the oven.
Bake for 15 minutes and let cool on wire rack. Carefully unmold bites, transfer to the wire rack with a parchment paper beneath to catch drippings.
Very briefly heat glaze to loosen it. Add cream and mix well. Glaze each mini bite.
---
---