Being a food blogger for a little more than a year and a half, there are two words that immediately pop up when I think of my journey: community and sharing.
This weekend I'll be hosting my first
Sunday Supper group
, where we'll celebrate with
Thanksgiving
and
Hanukkah
recipes to add to your table.
Which is very fitting since my real introduction to food blogging came from the hand of this wonderful group. I didn't even have a twitter account at the time and thought I could get away with crappy pictures and a questionable layout. In hindsight, they opened every door available for me to learn more and begin my own journey as a food blogger, and for that I will always be 
grateful
, in bold, because my life will always be richer even if I stop posting tomorrow. Which I won't. In case you were wondering.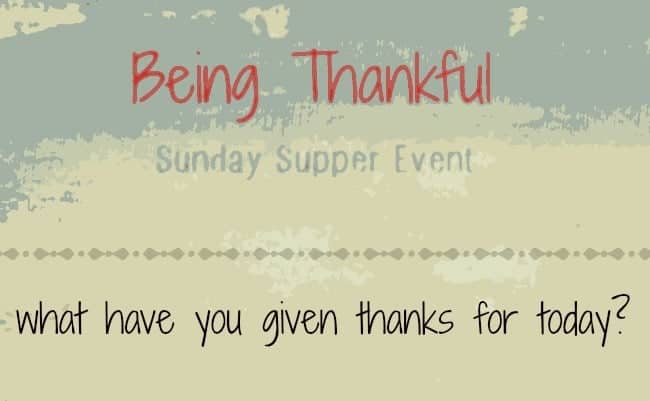 It's where I met some of my closest blogging friends too (you know who you are!)
It's been a few years since I incorporated the habit of being thankful on a daily basis. It's not easy you know? We get so caught up in our own ways and daily frustrations, we usually say thanks when something big happens. But then, there are those times during the year when we do unite as a community in the web and reach out to those whose lives have been turned upside down, or simply remind each other to be kind, generous and grateful.
This Sunday, join us as we bring you a list of recipes to blow your mind, as you will see below. We have everything lined up to make these holidays memorable. And to say thank you for being on the other side encouraging us to keep on sharing recipes
and ideas. We are nothing without our readers, and I'm sure we're all thankful for that every day.
Our Thanksgiving and Hanukkah Recipes
---