I feel like I arrived late to the party.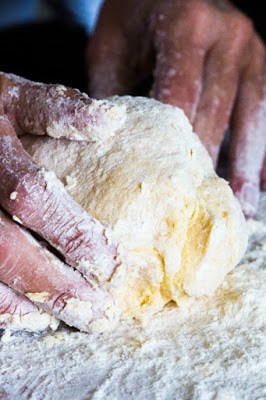 You see, I discovered this whole world of food blogging a year two three four years ago. Whatever it was that I was looking for opened a new window, and another, and another… the amount of recipes, anecdotes and great photography was life changing.
Now I could clearly see a few things: first of all, I wasn't the only person out there with never ending piles of magazines and cookbooks. That was a relief really. Second, I finally understood what all this technological progress could do for me.
So I decided to be part of this and started this blog thinking about all the food-related things I want to share. I write it in english though my first language is spanish. Probably because it will reach many more persons around the world.
I also have a spanish cooking blog,
this one
; through the years it has become an enormous supply of friends and good times.

I give credit to all the sources I use for recipes and if I omit something by accident, please let me know.
My Cafe – 2010
I live in Buenos Aires, Argentina. My name is Paula and I own sold a very small cafe that is was both a joy and a lot of work!
My
other
second job is in the decoration business. Handmade textiles. You can see some pictures
here
.
My real job is in the corporate world and not extrememly creative. Go figure.
Glad you're reading this blog and hope you enjoy it!