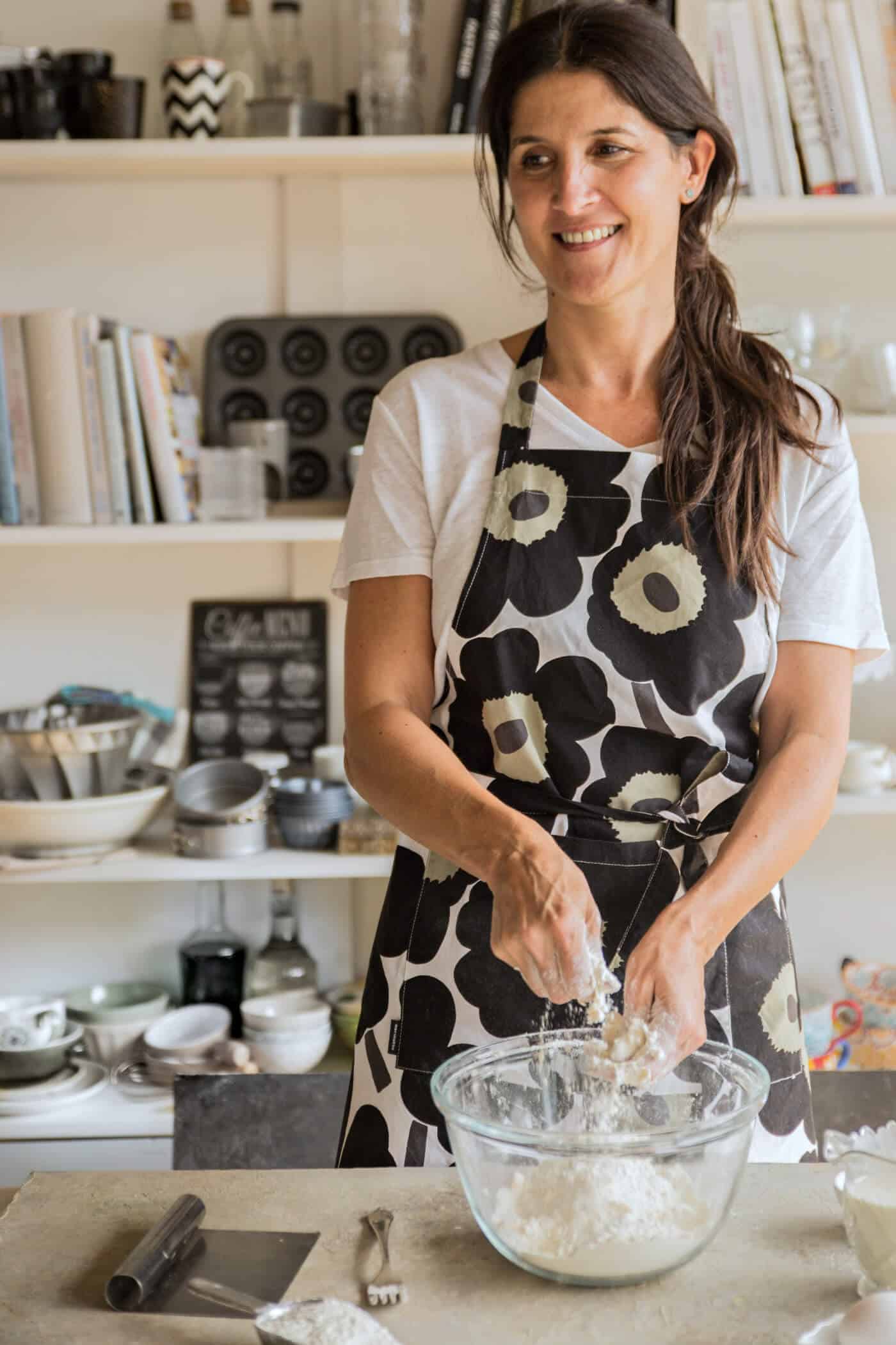 This is me, Paula, doing what I love best: Baking, hands-on, literally.
I am an avid baker, food blogger, Instagrammer among other things.
Mostly self-taught I truly love working in the food world. All things food related interest me to no end, and collecting cookbooks is one of them.
I live in Buenos Aires, Argentina, and English is my second language.
I started my online food journey with this blog and will always be my first love.
Most recipes in this blog are focused on:
BAKING (easy recipes such as one-bowl),
BRUNCH IDEAS 
EASY MEALS (Latin America and Italian, my heritage). 
I adore blogging and taking pictures of my food and the community behind it.
I give credit to all the sources I use for recipes and if I omit something by accident, please let me know.
My day is all about baking: classes and workshops, recipe development, online baking courses, and other projects.
All of that can be found in my Spanish site paulam.com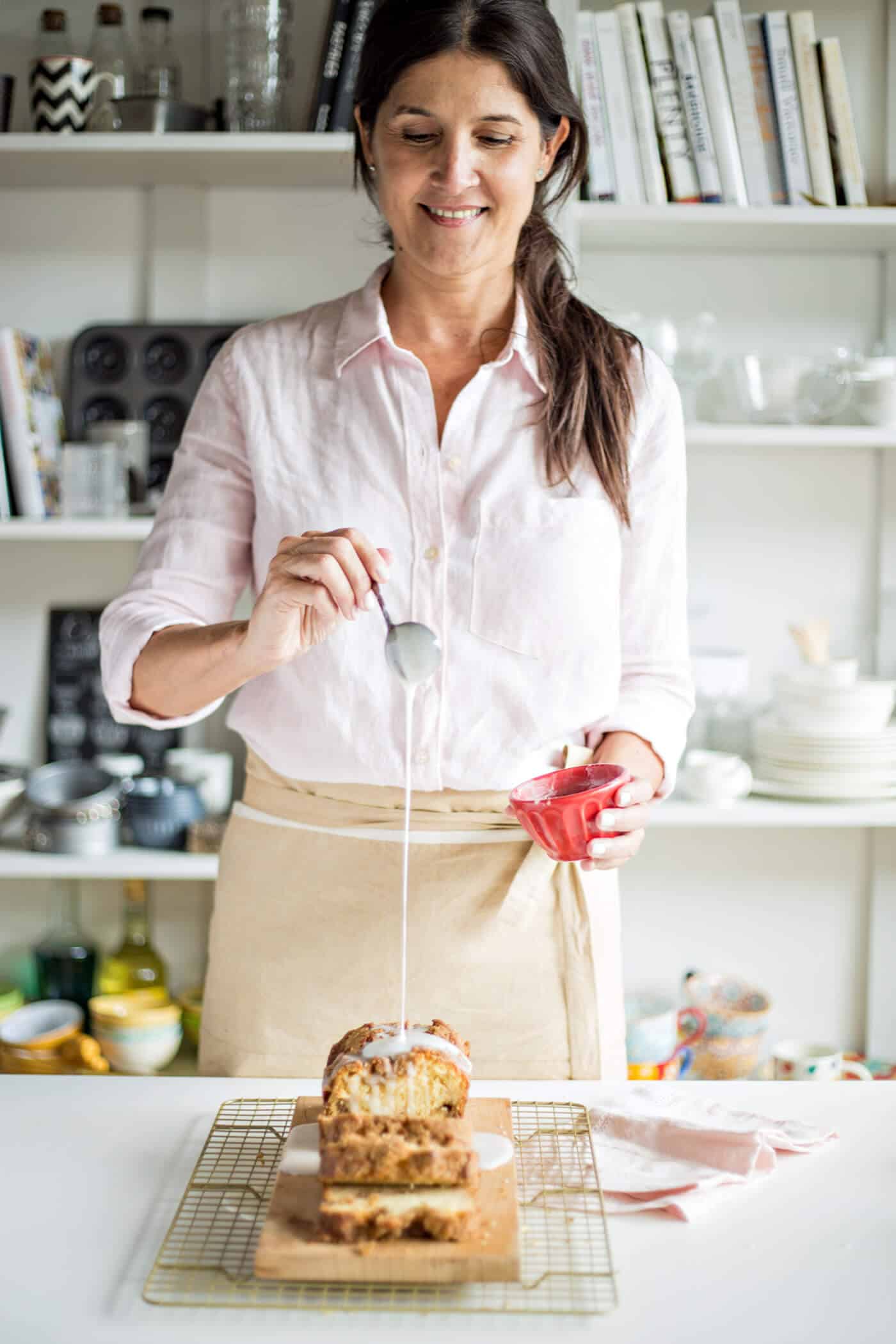 You can email me, for whatever reason, to paula@paulam.com or montenegropaula20@gmail.com
Glad you're reading this blog and hope you enjoy it!
Paula