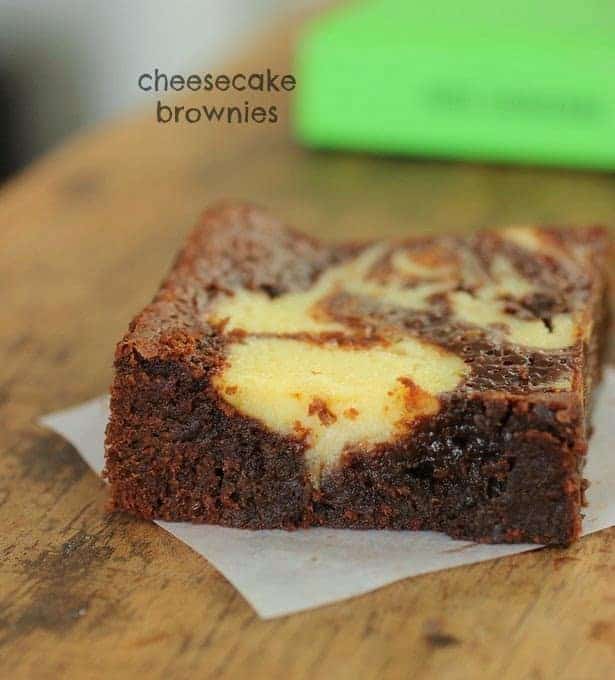 I could've easily added fudge to the title. Cheesecake + brownies + fudge …
It might seem too much, but after all, I owe you at least a couple posts in the last months. Such a slow blogging summer for me. But so many great changes elsewhere.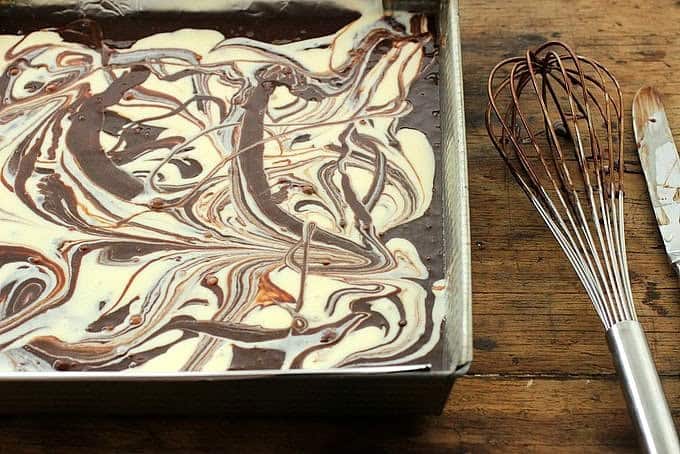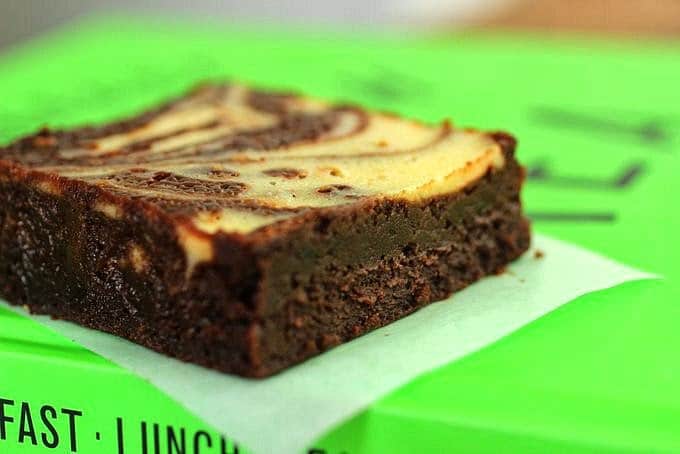 But then, in the age of food post titles longer than a haiku, something simple as cheesecake brownies might be overlooked. As ordinary and everyday as they sound, they are nothing but. And if you bake them until what might seem to many as slightly undercooked, you have a sort of cheesecake brownie fudge, the type that has you going to the fridge for a sliver, and the another, and then a little more… the never ending sliver we know so well, and love of course.
February is turning out to be as wet as December and January were intensely hot. The tropical climate is finding it's way to this part of the world, a sunny day turning dark and completely covered in a matter of minutes, rain pouring like a punishment for wishing it for so long during those sweltering days.
Beware what you hope for people.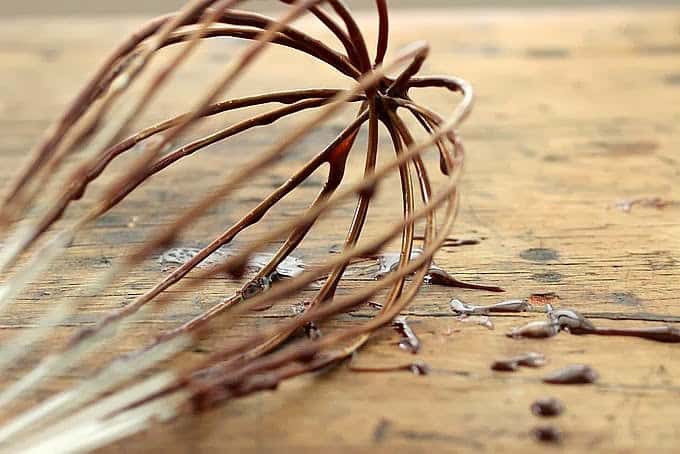 Unless it's brownies. Then you might be rewarded with a slice so fudgy, chocolatey and addictive, you might start baking and posting again. That last one was for me.
I took these to my new job last week. Being the new kid on the block what better way to break the ice than with a batch of these, right? It seems everyone agreed.
After all, it's chocolate and cheesecake.
What on earth can possibly go wrong when those two get together?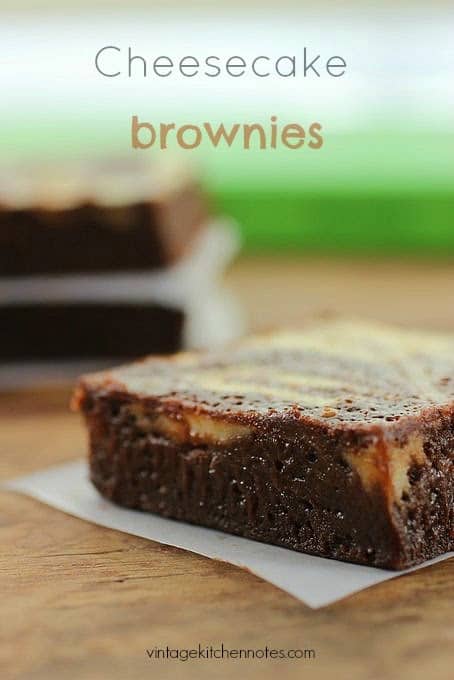 Print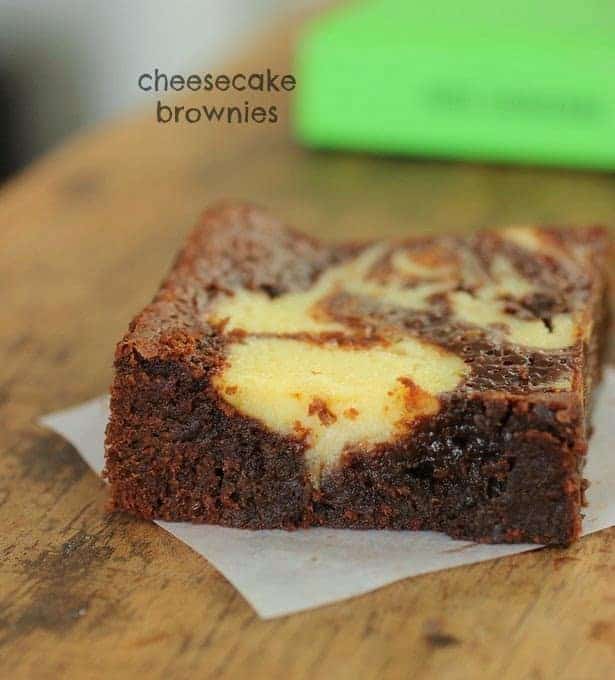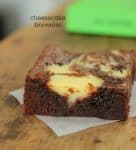 ---
Scale
Ingredients
For the cheesecake batter:
175 g

3/4 cup cream cheese

2

Tbs sugar
Splash of vanilla extract

1

egg

2

Tbs milk

1

Tbs flour
For the chocolate batter:
250 g

generous 1 cup unsalted butter

250 g

9 oz semisweet chocolate

6

eggs

380 g

1 ¾ cups sugar

1 teaspoon

vanilla extract

150 g

1 cup all-purpose flour

¼ teaspoon

salt
---
Instructions
Preheat oven to 350ºF / 180ºC
Line a square 9-inch pan with aluminum foil, and let it hang down two sides.
For the cheesecake batter:
In a bowl mix cheese, sugar and vanilla.
Add egg and milk and mix well.
Add flour and mixuntil smooth.
For the chocolate batter:
Melt chocolate and butter together, in the microwave for about 1 minute (20 seconds at a time and stirring well before heating it again), or in a double boiler over, but not touching the water.
In a large bowl, whisk eggs and sugar until frothy, about 1 minute. Do not beat much.
Add chocolate mixture, then eggs and mix well without beating much.
Add flour and salt. Mix only until combined.
Pour chocolate mixture in the prepared pan.
Drop cheesecake batter unevenly over it. With the tip of a knife, swirl trying to bring some of the dark batter to the top. Stop before you have too many swirls and the cheesecake part is too mixed.
Bake for about 30 minutes, until the top dries but the center is still jiggly.
Remove, let cool on a wire rack, cover with plastic wrap and refrigerate until firm to cut.
---
adapted from BreakfastLunch Tea at Rose Bakery, by Rose Carrarini
---