This is the best no-churn strawberry ice cream (or any berry really, especially raspberries) I ever came across. And I hope you'll feel the same. Really hope so. It's that good and easy to make.
Made mostly in a blender, it has ONLY 4 INGREDIENTS!. How's that for lazy summer desserts, huh?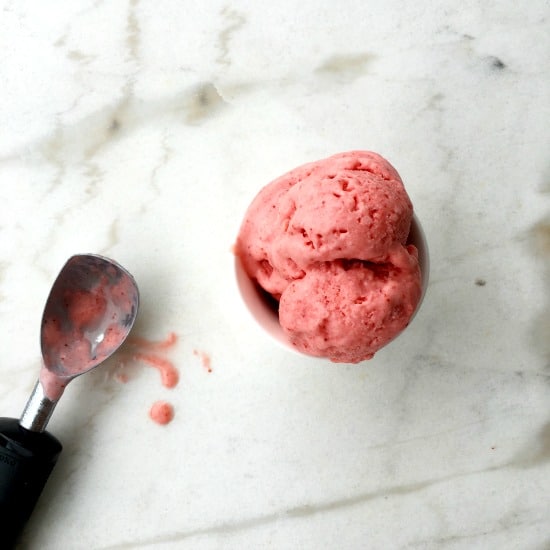 I came across it a few Christmas ago. We tend to have extremely quiet holidays or ridiculously boisterous, large ones. In one of the latter, we were about forty persons and my cousin's sister in law had made her famous strawberry ice cream. Double double batch – since we all chipped in with food, we could feed an army, literally – and I was eager to try the much talked about ice cream, which she originally made with homegrown raspberries.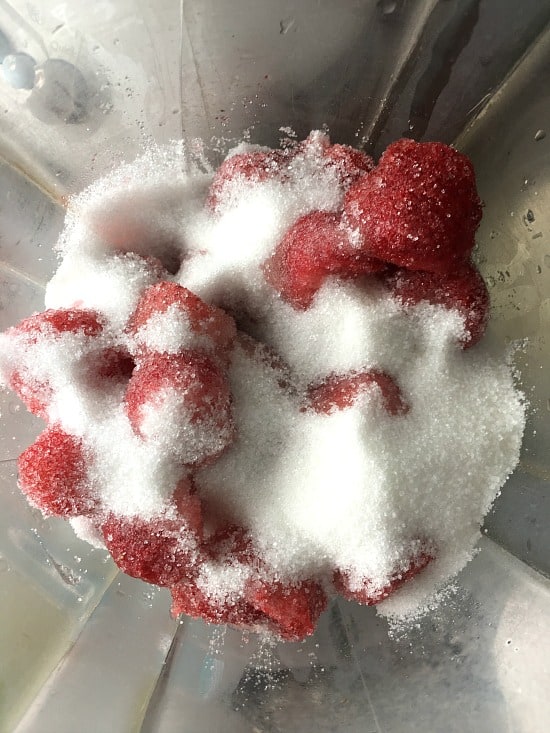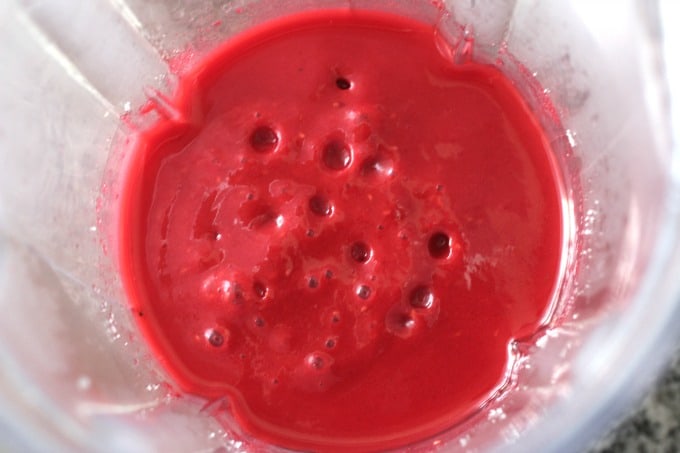 I don't like cream much, as the main ingredient I mean. It has to be paired with something powerful, like chocolate or dulce de leche. So, strawberry cream ice cream or vanilla ice cream, are not really my choices. I go for sorbets mostly. Well, this ice cream looked like a luscious berry sorbet, no cream at all. I dived into it, my fudgy hazelnut brownies underneath, and understood what the fuss about this recipe was about. It was amazing. Truly. And so easy to make, which you foodies know is half the journey to a great recipe.
Turns out it has cream, and quite a bit. But somehow it doesn't taste creamy. It is creamy in texture, but not in taste.
That said, this is my absolute favorite go-to berry ice cream recipe during the summer when the fruit is ripe and sweet and perfect.
Though this is strawberry, I prefer raspberry, with the acidity balancing the cream better. But that's getting into much detail, since it barely lasts a day in the fridge, no matter what berry I use.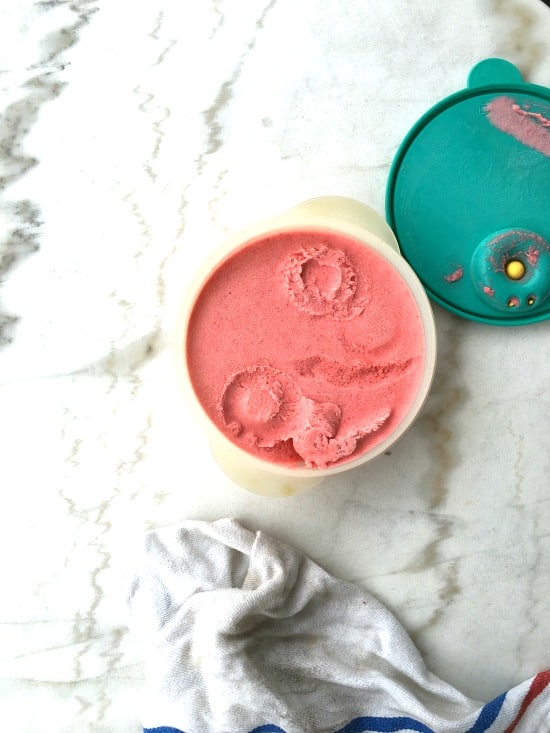 So guys, a perfect, easy, crowd-pleasing, no-churn strawberry ice cream. Because life is better with great recipes.
Print
Easy, no-churn strawberry ice cream
---
Description
You can substitute other berries, especially raspberries. 
Take out of the freezer 15 minutes before you intend to eat it. 
---
Scale
Ingredients
1

pound 1/2kg fresh strawberries (or raspberries)
Juice of

1/2

lemon

1 1/2 cup

s 300g sugar

1 1/4 cup

s cream
---
Instructions
In a blender put rinsed and hulled strawberries with the sugar.
Blend until it's creamy and smoothie-like. You can leave macerating for 1/2 hour the berries and sugar first so they release some of the juice.
Beat cream to 3/4 consistency, soft peaks.
Add the strawberries to the cream, mix well and transfer to a freezer proof container.
Freeze for a few hours, until hard.
Important: take out of the freezer for 15-20 minutes before eating. It really freezes rock solid.
---