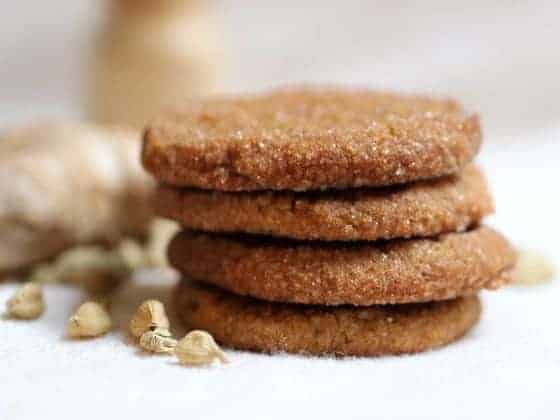 This is a very personal post. It's kinda weird to write to strangers whom I consider good friends (that's all of you who read this). Because food blogging does that, it creates a supportive community.
I personally feel that every word that is written, whether it's a happy one, sad, hilarious, whatever, is worth it if it reaches that one person who needs it.
Like the story about the boy who was picking sea stars that were stuck in the sand and throwing them back into the ocean so they would live. A man passing by saw him and asked what he was doing. The boy told him. And the man said 'Why do you bother? There are millions of sea stars and saving one won't make a difference'. The boy picked up another star and threw it back into the water. He turned to the man and said 'To that one star, it made all the difference'.
.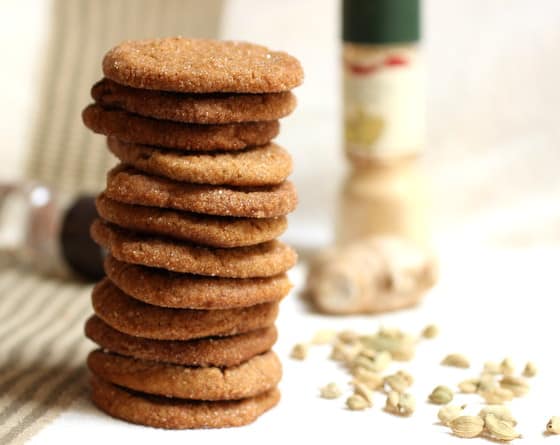 It is so important to remember that even the tiniest bit of love we give will be multiplied eventually.
One of the reasons I started blogging was because I read about Mikey's peanut butter pie, 
a tribute to Jennie's husband
who had passed away suddenly. As I read one blog after another I vividly remember wanting to have a food blog so I could take part in that amazing kind of supportive gesture.
I did the next best thing and started selling a cupcake at my Café (to those who don't usually read this blog I used to have a coffee shop which I sold two months ago) and using its profit to help a place nearby that houses kids that are going through a hard time. It was the only thing I could do at the time, and in a way, the spirit of the pie traveled all the way to Buenos Aires and found someone in need of support.
.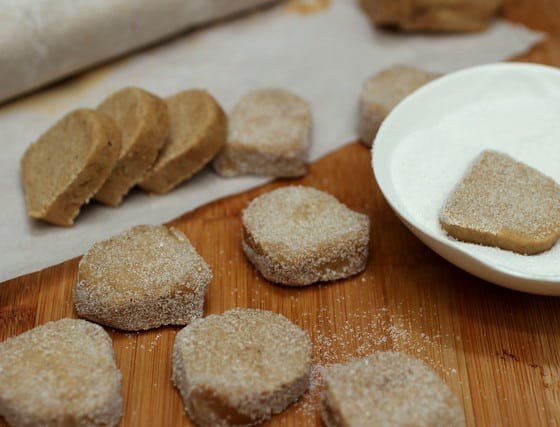 Because I believe good things and actions must come out of tragedies.
Seven years ago I was in Washington DC, holding my brother Facundo's hand, both literally and figuratively, during his last days. It was a very sad time of course. I talked a bit about it in a post or two. Tragedy happens to hundreds and thousands every day all around the world. It's happening to someone right now, this very second. I want to go and hug them and tell them that time does help.
But grief 
is a personal and unavoidable road, there's no way around it.
.
In two days, the actual anniversary, I'll meet with many of his friends from school and from life, together with my parents and younger brother. We did the same last year since a few of his friends that live in Europe had all come down to spend
Christmas here. We do it to celebrate his life, not to be sad.
My brother was amazing and led one of the fullest lives I ever saw. Despite being dealt a very bad set of health cards, he went on with life like there was no tomorrow.
Sometimes I feel like he knew he had to live one whole life in half the time. He taught film and video production at
Gallaudet
, a university for the deaf and hearing impaired, which led him to make this
short documentary
about
audism
 and started an interesting project; and later taught media at The Catholic University of America.
.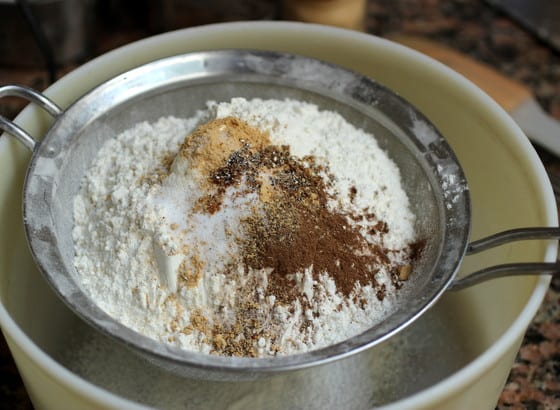 The bonds that have formed between all of us who knew him just blows my mind. There's a common ground that shapes our friendships forever. We'll forever be together through him. And like one of his colleagues said in a service held the day after he died, 'In spite of the pain you're feeling now, and knowing this day would come, you wouldn't trade a single moment with him'.
.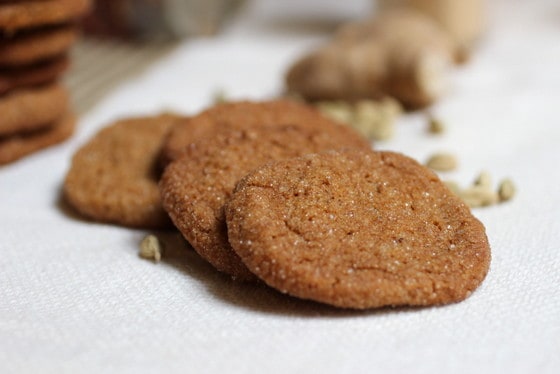 He left such a mark on those who knew him. I keep hearing his voice all the time, giving me advice, laughing with me. I knew he would be so happy and proud with my little blog. In addition to extensively researching the pros and cons, dos and donts of being a food blogger and giving me a detailed list of it. And calling me all the time with a new idea or info he had found.
Many times I stay still and ask myself how would Facundo approach this. It usually leaves me feeling I´m not doing enough, but in a good way, in a take-action kinda way. It always makes me smile.
.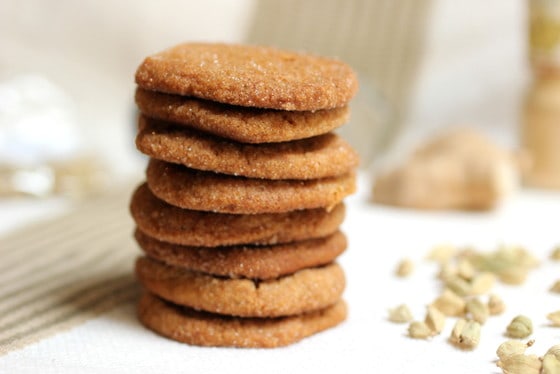 You know, there's no way to talk about the silver lining about someone who died young. Someone who had so much to add to this world. It's simply unacceptable.
But they do leave us a lot of things to pick up along the way and make our lives better. Death is a problem for those of us that still have a lifetime to live without them, a life that suddenly seems so empty and so long. It's so definitive. And many, many, many, many, many times, if not most, so unfair.
These were his favorite cookies.
.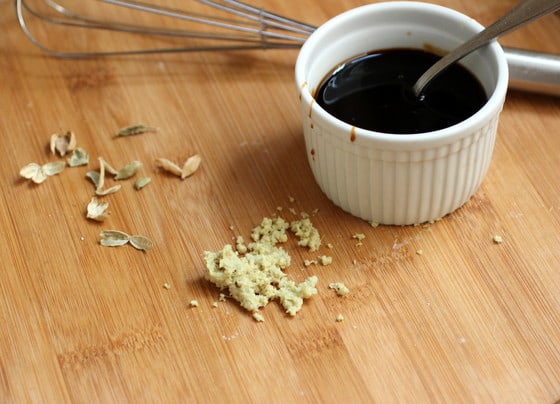 SPICY GINGER CARDAMOM COOKIES
This is a mildly spiced cookie, so you can customize the spiciness to your taste, adding more ginger and pepper. I suggest you use a handheld electric mixer, it makes it much easier to mix.
Makes about 50 small cookies
Ingredients
2 ½ cups all-purpose flour
1 teaspoon baking soda
1 teaspoon ground ginger
1 teaspoon ground cinnamon
½ teaspoon ground allspice
¼ teaspoon ground white pepper
8 or 9 fresh cardamom pods, ground
¼ teaspoon salt
2 Tbs cool brewed strong coffee
¼ cup unsulfured molasses
2 Tbs honey
1 Tbs minced fresh ginger
¾ cup of sugar
12 Tbs (170g) unsalted butter, at room tº
Additional sugar, for rolling cookies
Directions
In a medium bowl sift flour, baking soda, ground spices, and salt. Reserve.
In a small bowl mix coffee, molasses, honey, and fresh ginger. Reserve.
In a large bowl, with an electric mixer, beat butter and sugar until creamy.
Add dry ingredients in three additions alternating with molasses mixture in two additions. Mix well. The dough will be shiny but not sticky.
Make a cylinder and wrap the dough in parchment paper or plastic wrap, and refrigerate for at least 4 hours, until firm. You can leave it refrigerated for a day.
Preheat oven to 350º. Line a baking sheet with Silpat or parchment paper.
Take out the dough from the fridge and put about a ½ cup of sugar in a shallow plate or bowl. Give the dough cylinder a few rolls on the counter if you want a more rounded final shape when the cookies bake. I personally don´t mind.
Cut the dough in ½ inch slices and coat each one with sugar. Arrange in the prepared baking sheet, leaving some space to grow between each cookie.
Bake for 13 to 15 minutes, until beginning to color. Let cool on wire rack.
Store in an airtight metal container.
---