A wonderful old-fashioned loaf cake, fragrant and sweet. Dates and walnuts combine with brown butter (yes!) and brown sugar to fill your kitchen with the most wonderful aroma!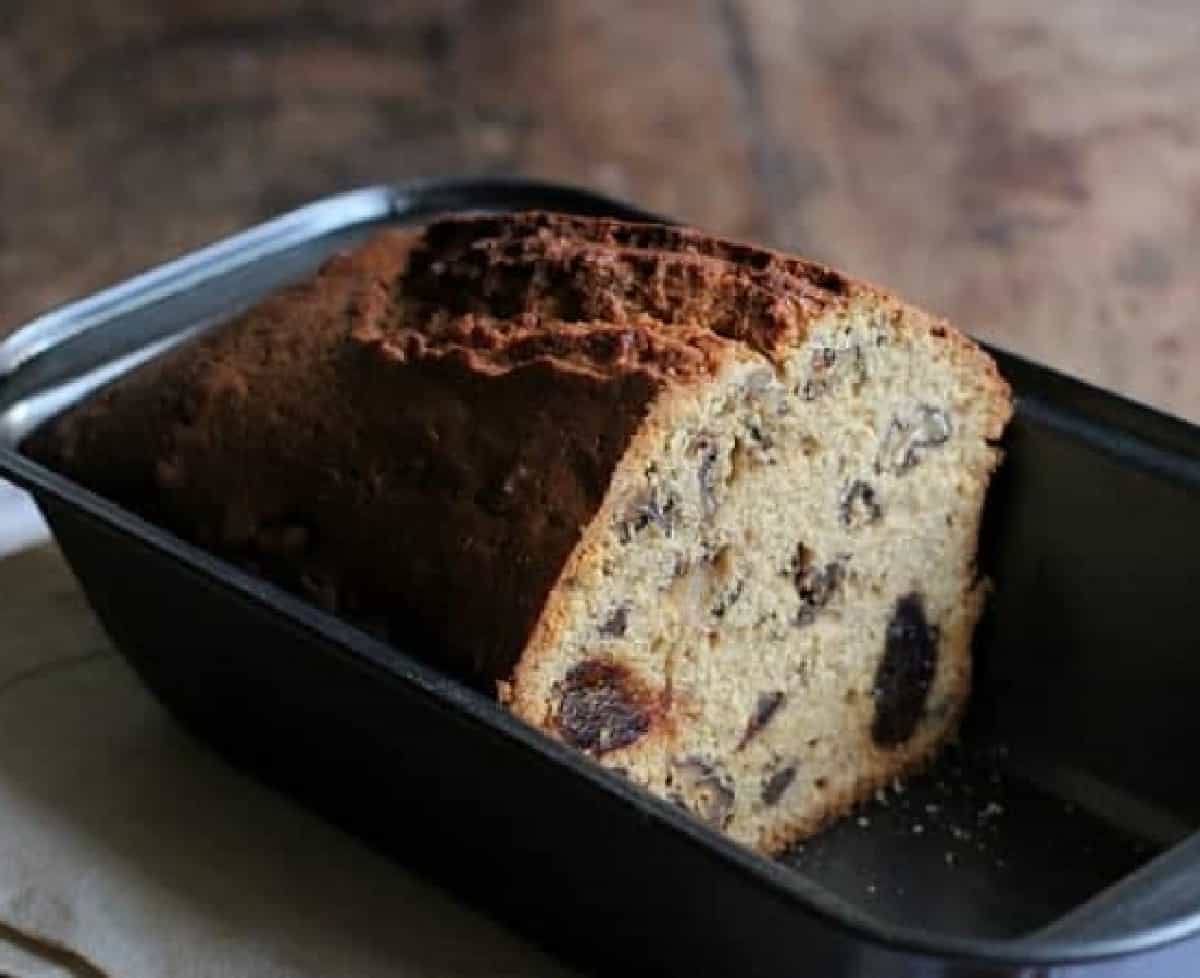 You say quick bread, I say loaf cake. Both work.
And what definitely works too are the flavors. The sweetness of dates is one of my favorite things in the world, with toasted pecans and brown sugar.
About Medjool dates
Dates are the fruit of the date palm tree, are native to the Middle East and they date (pun intended?) way back in history, I mean thousands of years.
They are usually dried, brown, and wrinkled and not very appealing when you haven't tried them.
But a bite reveals a sweet, soft flesh, unlike any other flavor, with some smoky undertones. It reminds me of maple syrup sometimes, which has that hard-to-explain flavor.
My favorite kind is Mejdool (image above) which are large, soft, fleshy, and just plain wonderful.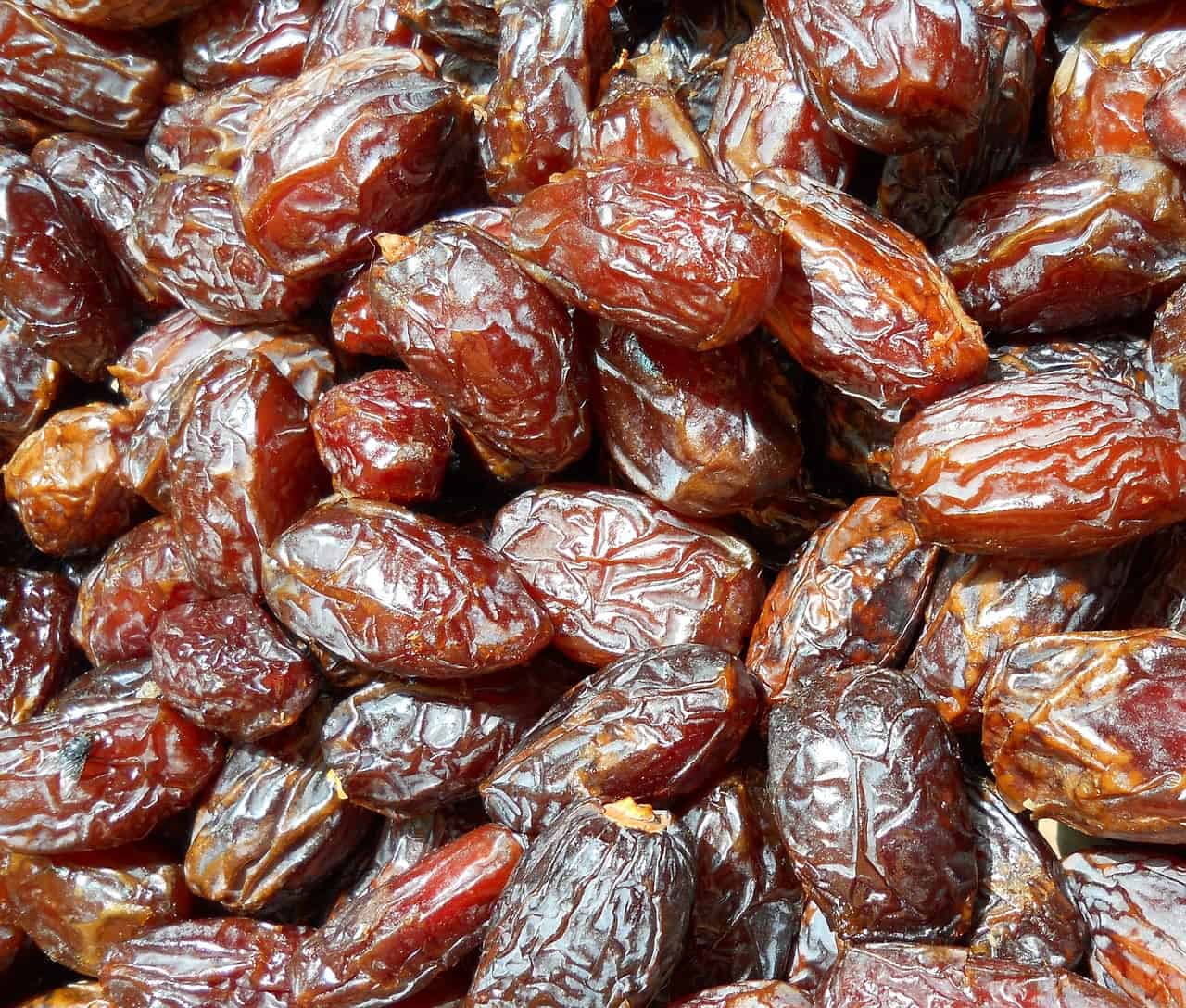 And brown butter. It deserves its own sentence.
Who can argue with the nutty flavor of butter that is left to sizzle and toast? Not me, that's for sure. I don't understand why brown butter is not sold by the pound.
What is brown butter?
The short version is what the name implies: butter that is browned.
Unsalted butter that is heated or cooked long enough for the water (yes, butter has water in it, sometimes a lot) to evaporate.
This leaves behind the solids that start to brown, turning golden or amber in color with a wonderful nutty aroma.
The result is butter with a deep nutty vanilla flavor unlike anything else. Truly worth making even though it's an extra step.
This is the kind of thing you bake if your mother-in-law is coming over for tea. Or to take on a road trip. Or to have lying around in the kitchen for that afternoon cup of coffee.
For me, there's no better way to eat this brown butter date and walnut loaf than toasted. All the smoky goodness of the nutty butter, Medjool dates, and brown sugar intensify. And that's good. And there's a subtle wonderful aroma filling the kitchen.
And a slice of brown butter date and pecan loaf puts a smile on my face.
---
Related recipes you might like:
---
Let me know in the comments below if you made this recipe and loved it and if you had issues so we can troubleshoot together. I love to hear what you think, always. Thanks for being here. It's much appreciated.
You might also consider subscribing to our FREE email series to Boost your Home Baking Skills! And our regular newsletter.
And let's connect via Facebook, Instagram, and Pinterest.
Print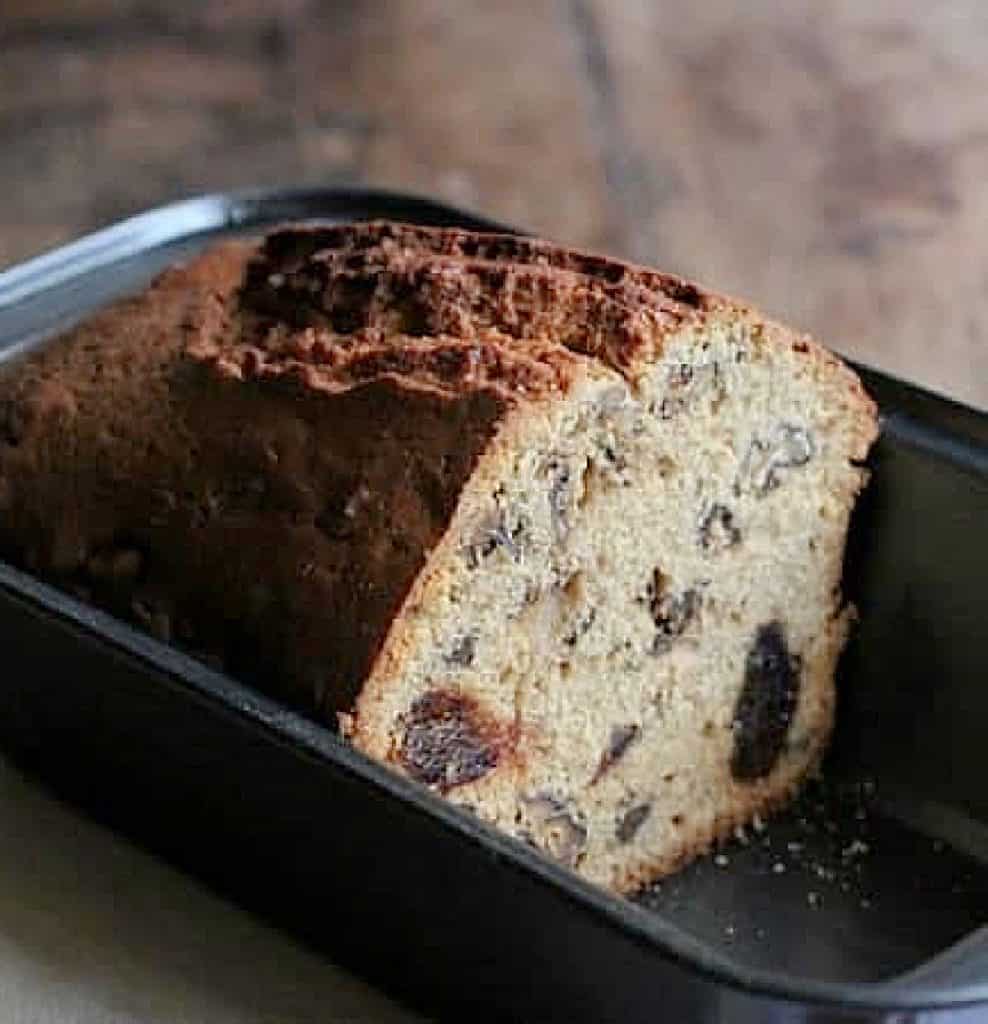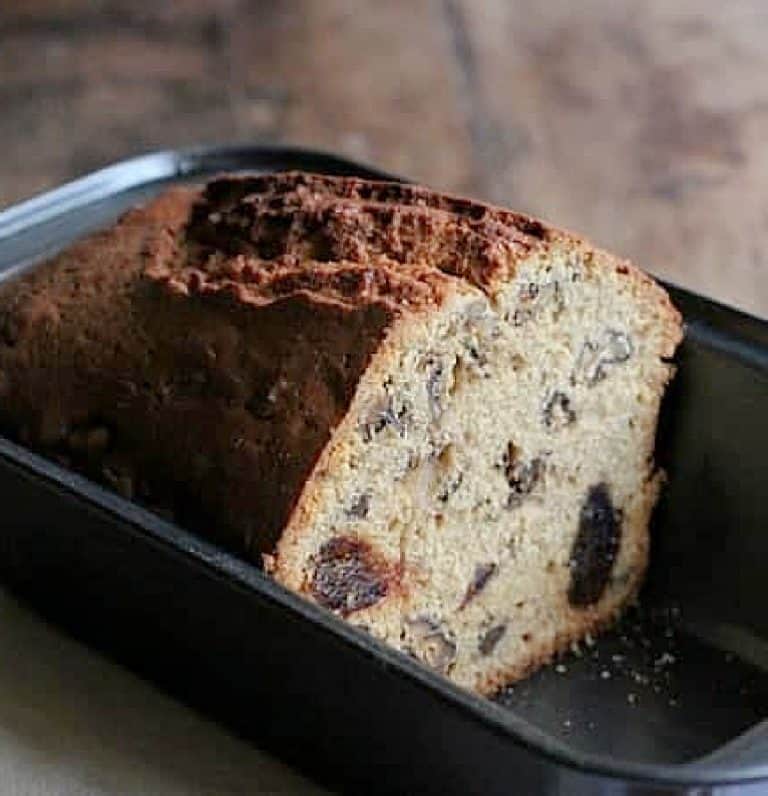 Date and Walnut Loaf
A wonderful loaf cake, fragrant, sweet and old-fashioned. Dates and walnuts combine with brown butter (yes!) and brown sugar to fill your kitchen with the most wonderful aroma!
Total Time:

1 hour 10 minutes

Yield:

8 servings
5 tablespoons

(

75g

) of unsalted butter

¾

cup

packed light brown sugar

2

eggs, at room temperature

¾

cup

whole milk

1 tablespoon

light molasses or honey

1 ¾

cup

(235g) all-purpose or cake flour

3 teaspoons

baking powder

½ teaspoon

salt

¼ teaspoon

ground ginger

¼ teaspoon

ground cinnamon
A few grindings of fresh nutmeg

¾

cup

pecans, toasted and coarsely chopped

5

oz

. (about 8 pieces) Medjool dates, pitted and cut into chunks

1 teaspoon

vanilla extract
Instructions
To make the brown butter:
I a small saucepan melt the butter.
Let it bubble and foam, until it starts turning a deep amber color, similar to caramel.
This will take about 4 or 5 minutes. Don't let it burn.
Transfer to a small bowl and freeze for about 30 minutes, until solid but not rock-hard.
For the loaf cake:
Preheat oven to 350ºF.
Grease a non-stick 8×4-inch loaf pan. Or line the bottom with parchment paper.
In a large bowl, beat brown butter with sugar until very creamy, about 3 minutes.
Add eggs, one at a time, beating well after each addition. Add molasses if using.
Sift together flour, baking powder, salt, ginger, cinnamon and nutmeg.
Add the dry ingredients to the butter mixture in 3 additions, alternating with the milk in two additions. Add the vanilla.
Finally, add the dates and pecans with a spatula and mix well. It may look somewhat curdled, it's fine.
Pour into the prepared pan and smooth top.
Bake for 45 minutes to 1 hour, until a tester comes out clean. Let cool on wire rack.
Unmold and keep, well wrapped, at room tº for a few days, or freeze for a few months.
Notes
Nuts: use pecans or almonds instead of walnuts.
Freezing: it keeps for a month, well wrapped.
Post on how to make brown butter.
Author:

Paula Montenegro

Prep Time:

20 minutes

Cook Time:

50 minutes

Category:

Cakes

Method:

Baking

Cuisine:

International
Keywords: walnut date loaf