This loaf is perfect as a snacking cake or for a brunch table. Sweet but not much, with wonderful crunch of the pecans, it has great caramel flavor and can be made ahead and frozen.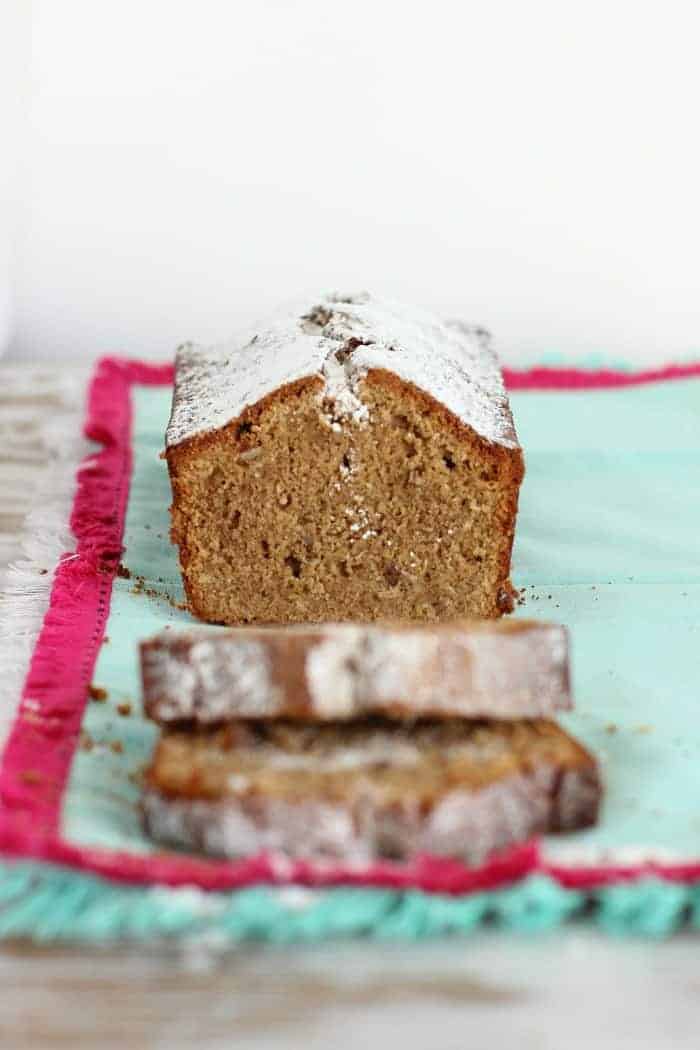 About this recipe
My love of coconut and pecans led to this wonderfully moist and flavorful coconut pecan loaf cake. And I'm sure these ingredients have a large following elsewhere too. Though I usually favor cakes with chocolate (like the chocolate coconut bundt cake recipe) I have to admit that this loaf is made often and eaten quickly.
I love loaf cakes, probably because they are never huge and only require a dusting of powdered sugar or a simple glaze. I'm a lazy baker most of the time. Rustic baker is what I call myself. Once in a while I go the extra mile and make tall layer cakes, but they are still lacking in the finishing/decoration department. Big time.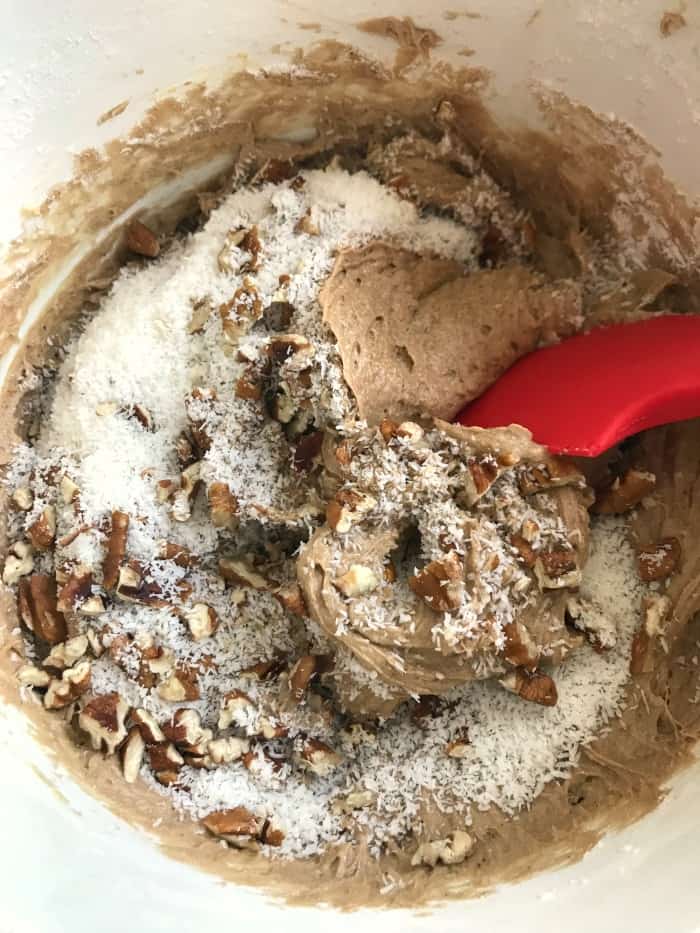 Caramel flavor
The caramel flavor was a surprise.
I usually use brown sugar or muscovado sugar because of its caramel undertone. Just like brown butter, I believe it adds a different dimension to most cakes (one of my favorite cakes ever combines the two, Brown Butter Cake) without overpowering. In this coconut pecan loaf cake it is highly encouraged. It makes the final flavor stand out.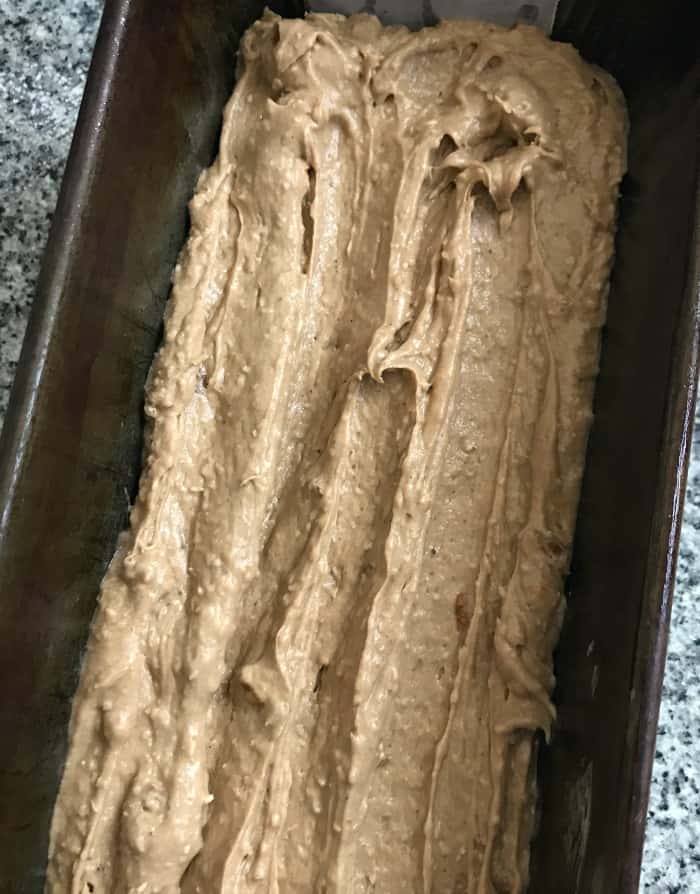 I bake a lot, and I mean a lot. I feed one, sometimes two, so my kitchen is usually brimming with assorted cakes, cookies, and brownies, among other things. Not having enough time to eat even a fraction, I unload most of the baked goodies at the office, where we have our unofficial Cake Mondays since I bake mostly during the weekend.
This coconut pecan cake was a huge hit.
And if they say so, it must be true. They're not the easiest crowd to please, so I take their compliments very seriously. Or not, haha, after all, it's free cake guys, how bad can it be?.
Seriously, this is a fabulous snacking cake, with a caramel flavor that blew me away.
---
---
Let me know in the comments below if you made this recipe and loved it and if you had issues so we can troubleshoot together. I love to hear what you think, always. Thanks for being here. It's much appreciated.
You might also consider subscribing to our FREE email series to Boost your Home Baking Skills! And our regular newsletter.
And let's connect via Facebook, Instagram, and Pinterest.
Print
Coconut pecan loaf cake
Total Time:

60 minutes

Yield:

8 slices
¾ cup

170g unsalted butter, room tº

½ cup

110g cream cheese, room tº

1 cup

200g white sugar

½ cup

100g dark brown sugar

½ teaspoon

salt

3

eggs (room tº)

1 teaspoon

vanilla extract

1 ½ cups

200g all-purpose or cake flour

½ teaspoon

baking powder

½ cup

60g pecans or walnuts, chopped

½ cup

25g unsweetened grated coconut
Instructions
Preheat oven to 350ºF / 180ªC.
Butter and line the bottom and two narrow sides of a 10x4 inch loaf pan with parchment paper. This will make it easier to lift after it's baked.
In a large bowl beat butter and cream cheese until creamy and smooth, 1-2 minutes.
Add both sugars gradually and beat for 3 more minutes, until light.
Add eggs, one at a time, beating well after each addition. Add vanilla and mix.
Add the sifted dry ingredients (flour, baking powder and salt) in 2 additions, mixing each time just until smooth. Don't overmix.
Add pecans and coconut and mix with spatula.
Pour into the pan and bake for 40-45 minutes, until a tester comes out clean and the top is cracked and golden.
Let cool completely on a wire rack.
Dust with powdered sugar before eating.
Keep wrapped in plastic.
Prep Time:

15 minutes

Cook Time:

45 minutes

Cuisine:

American