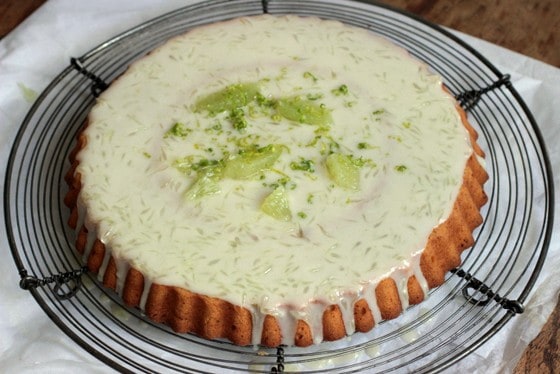 Good morning everyone. See this gorgeous coconut lime cake, with a drippy frostingand lime wedges on top? Well, it turns out my friend Lora of Savoring Italy is taking a vacation in Italy with her family, and while she soaks up the sun and eats all that wonderful pasta , I'm guest posting over at her place with this cake.
She and I became fast friends through our love of baked things, the Twelve Loaves baking group
she came up with. Remember the
cinnamon sugar challah
and
macadamia coconut buns
? That's the group I'm referring to. We like to share what comes out of our
kitchen, so I think this coconut lime cake was perfect for her blog. And that frosting! With little pieces of fresh lime bursting with every bite.