If you're looking for a different type of shortbread to add to your holiday cookie collection, look no further than this citrus coconut shortbread.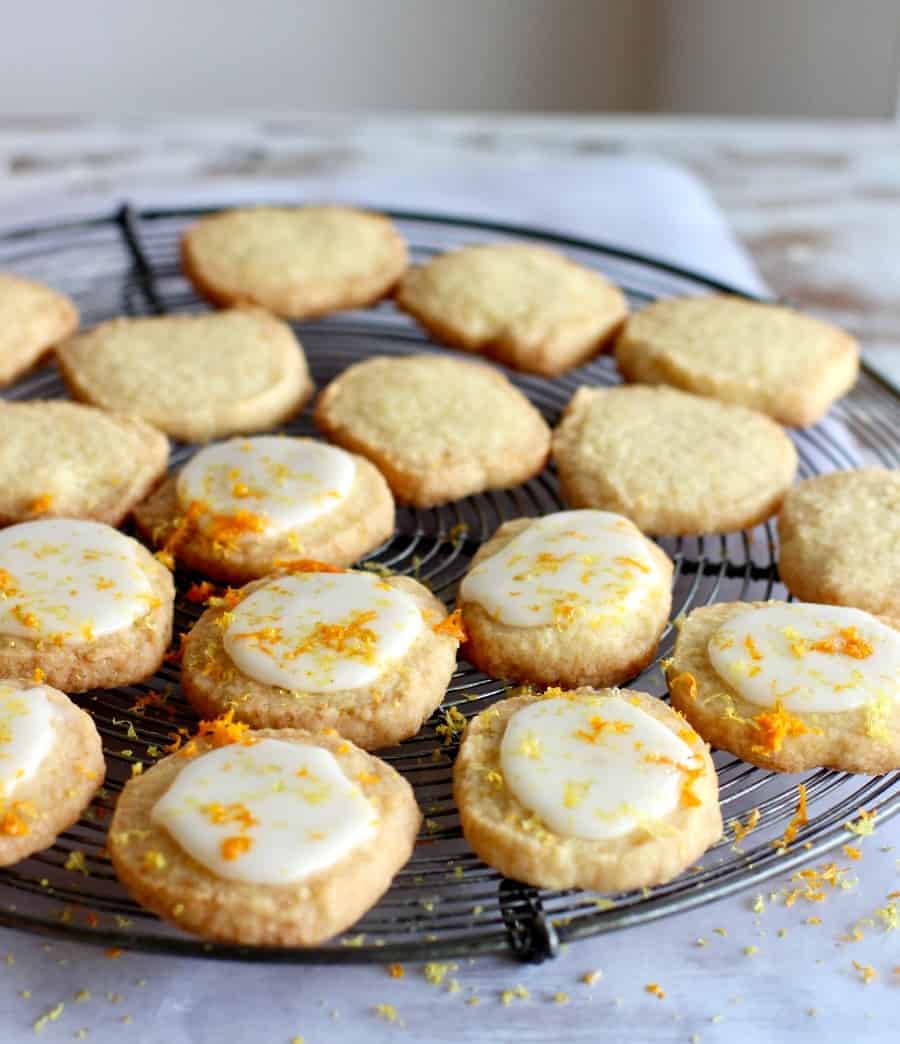 Sometimes a few ingredients can turn a traditional recipe into a new favorite.
In itself, shortbread is a wonder with just three ingredients - flour, sugar, and butter - that produce a crunchy cookie and makes, in my opinion, one of the best gifts ever. It can be made in advance, keeps well, travels well and I yet have to meet someone who doesn't like it.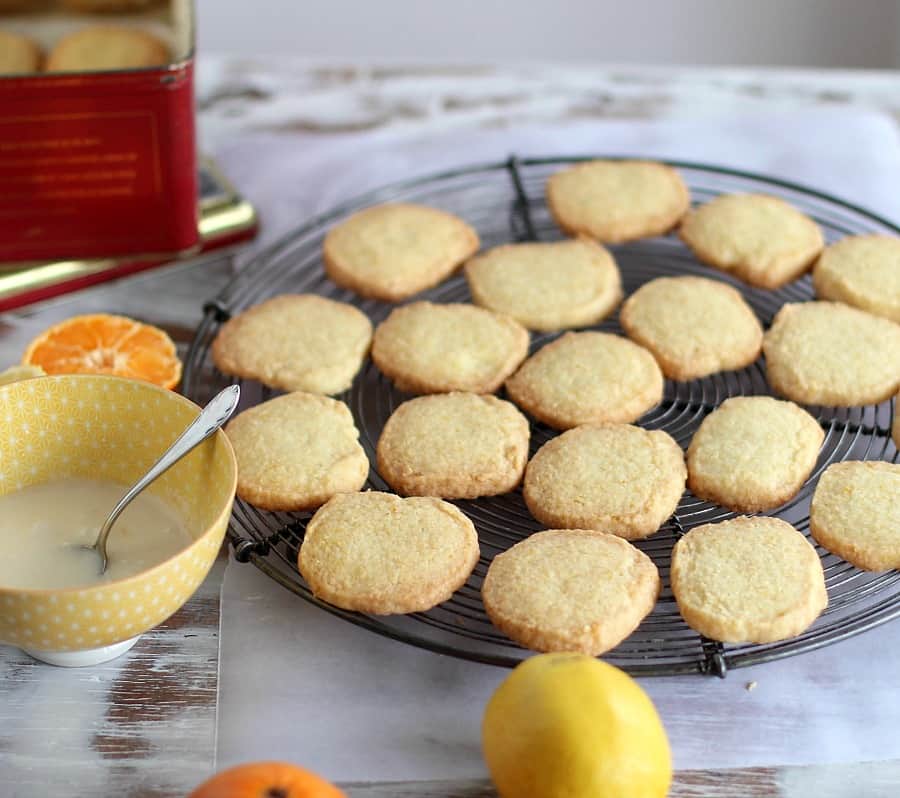 That base recipe can be tweaked ad infinitum I guess. What can you not add to shortbread? Make it sweet, make it savory, change the butter (brown butter shortbread anyone?), add whatever zest, spice or herb you want, glaze it, don't glaze it, you get the drift.
I opted for the round slice and bake cookie - a plus when baking for the holidays, don't you think? -, glazed and topped with zest. All the little details add a lot to the final shortbread.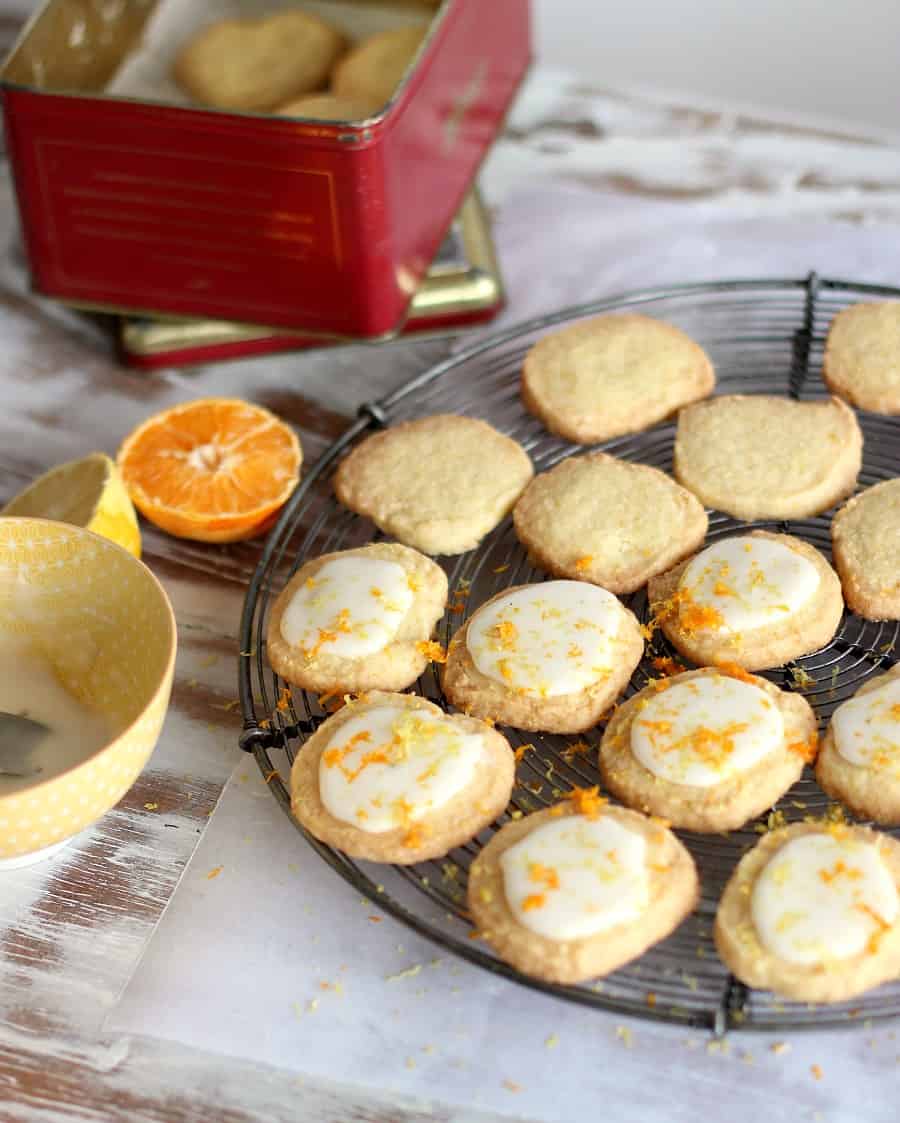 This is one of the best twists on traditional shortbread you'll ever taste, if you're into citrus and coconut, of course.
Should we call them cookies? I imagine there's an ongoing debate, pretty much like the cheesecake with or without flour or starch. I know I have a strong opinion about that one. But anyway, cookie or whatever, this citrus coconut shortbread is amazing. It won't let you down no matter what you call it.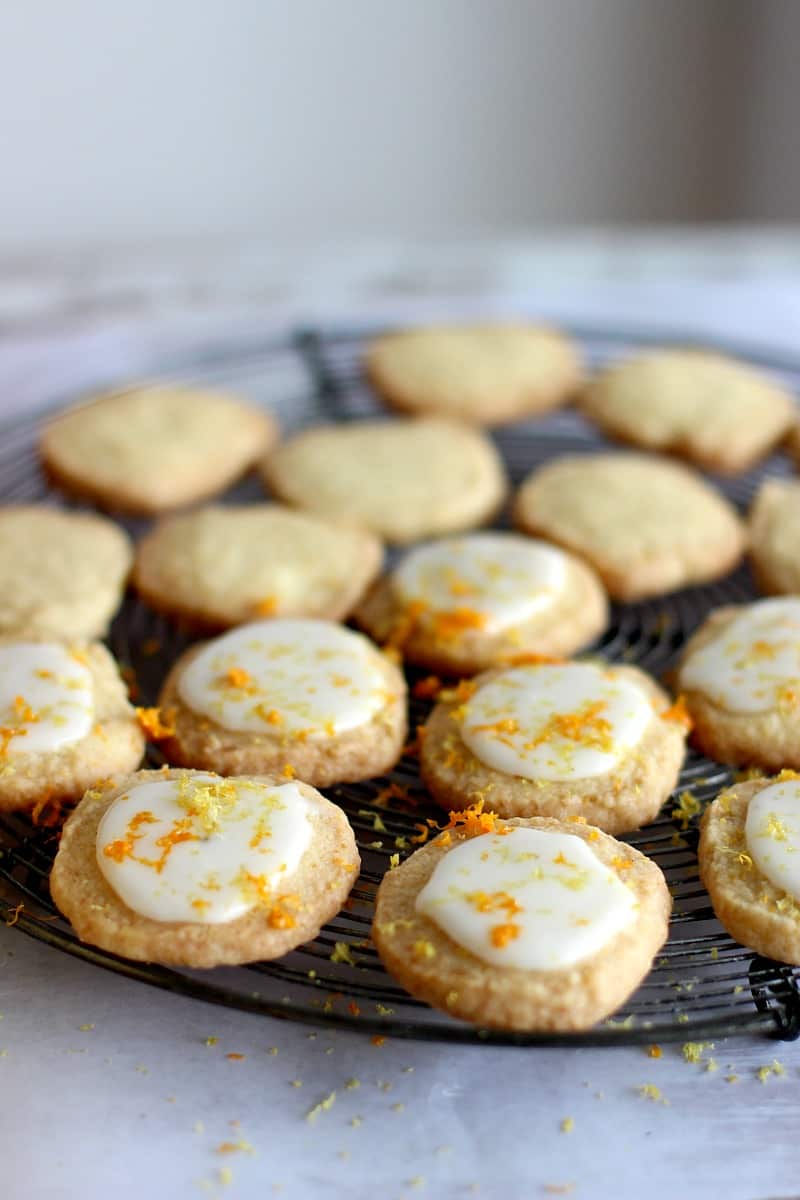 This was a complete hit with my Instagram followers. So many of them made this recipe it was a wonderful surprise. I guess citrus coconut shortbread is delicious in any language (my insta is in spanish), no surprise there!.
Print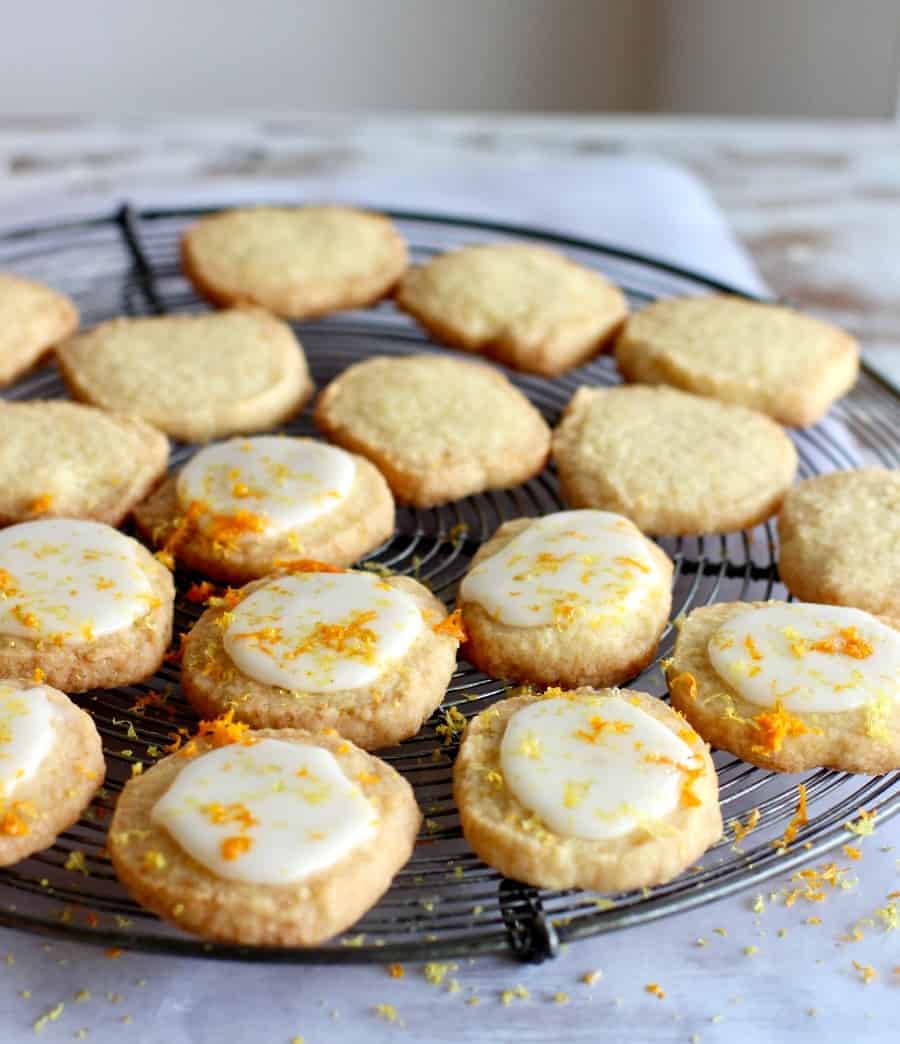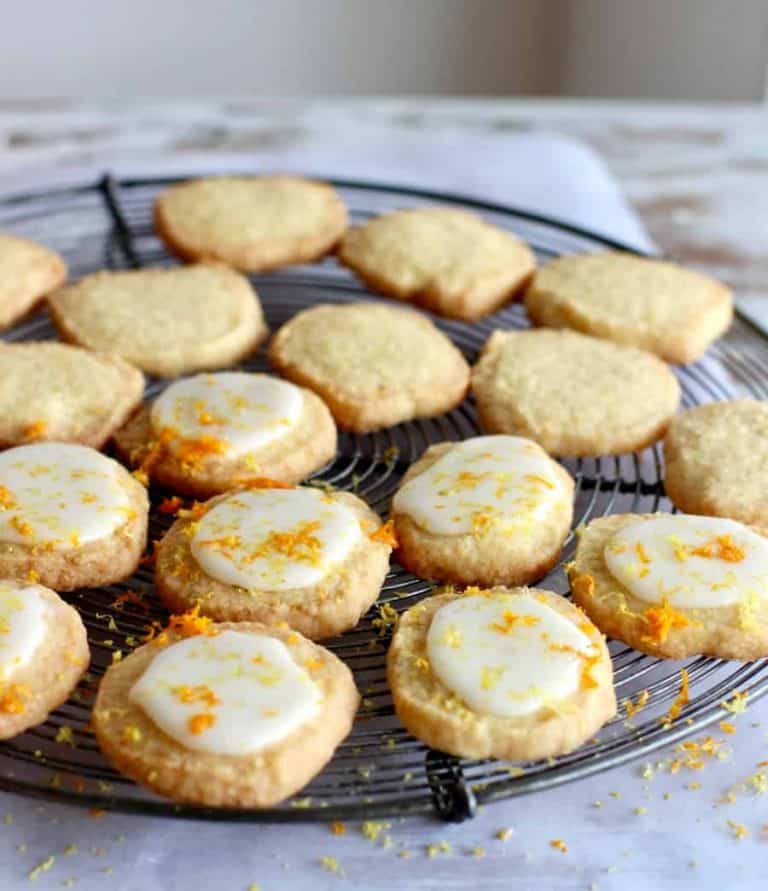 Citrus Coconut Shortbread
Total Time:

125 minutes

Yield:

40 medium rounds
For the shortbread:
1 ½

cups

unsalted butter, at room temperature

½

cup

powdered sugar

½

cup

white sugar

1

cup

unsweetened shredded coconut
Zest of

1

orange
Zest of

1

lemon

1 teaspoon

vanilla extract or paste

3

cups

all-purpose flour
For the glaze:
1

cup

powdered sugar

2

-

3

Tbs lemon or orange juice (or both)
Orange and lemon zest to finish
Instructions
In a large bowl beat butter with both sugars until creamy.
Add coconut, both zests, and vanilla. Mix well.
Add sifted flour in 2 or 3 parts, mixing until no dry spots remain.
On a piece of parchment or film paper put half the dough making a rough cylinder. With the aid of the paper, wrap it, smoothing the log. It doesn't need to be perfect.
Close the ends and refrigerate until firm, 1 hour or up to 2 days.
Preheat oven to 350ºF 7 180ºC.
Line baking cookie sheets with parchment paper.
Cut logs into ¼ inch rounds and place on the prepared sheets.
Bake for about 15 minutes, until they start to dry and turn golden.
Let cool on wire racks.
For the glaze:
Mix sugar and juice until smooth and creamy.
Glaze the top of the cooled shortbread cookies and finish with some zest before the glaze sets.
They keep for a few days or a week in sealed tins.
adapted from an old Bon Appetit magazine