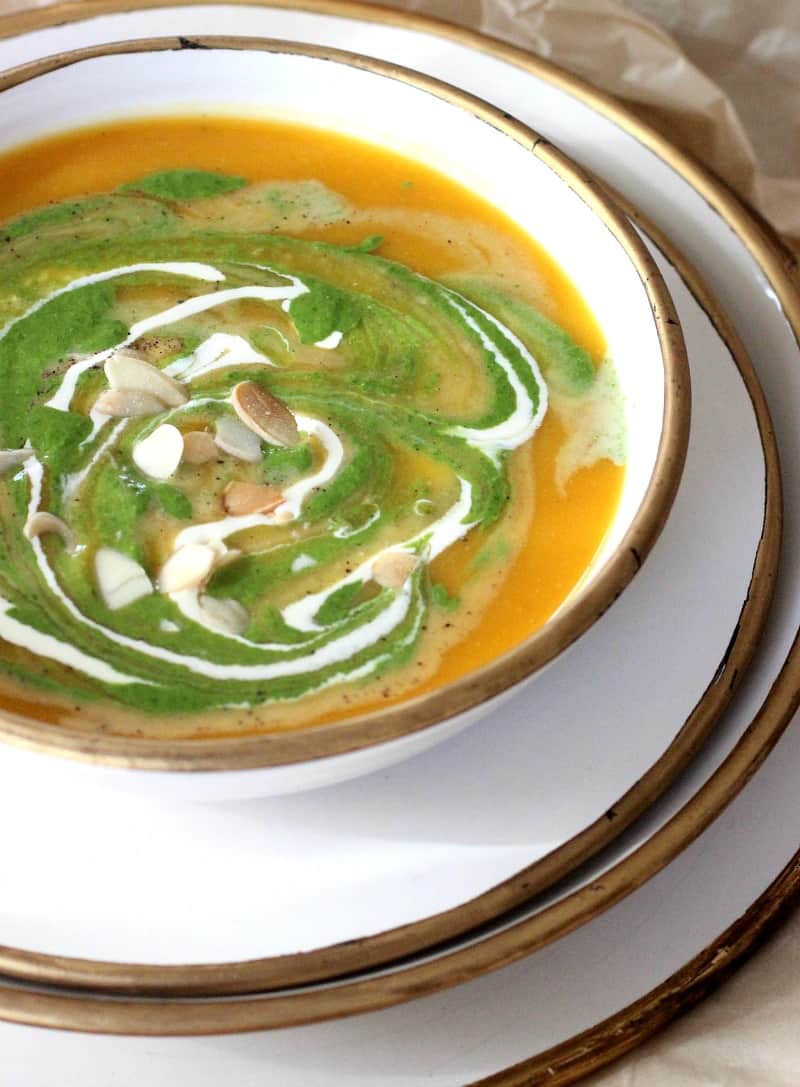 You're two ingredients away from the most wonderful butternut squash lentil soup in the history of ever!. The rest is just toppings, and not necessary per se, but I wanted to garnish it for the pictures.
Now I realize it might look deceiving, mmm…
Anyway, it's really two ingredients, butternut squash, and red (Turkish) lentils. Not even broth.
The secret is in the ratio of one and the other. And the freshness of the squash in season. I don't know how it is where you live, but here butternut squash goes from ridiculously sweet and bright orange to dull in flavor and anemic in color. Of course, we're going with the former. Of course.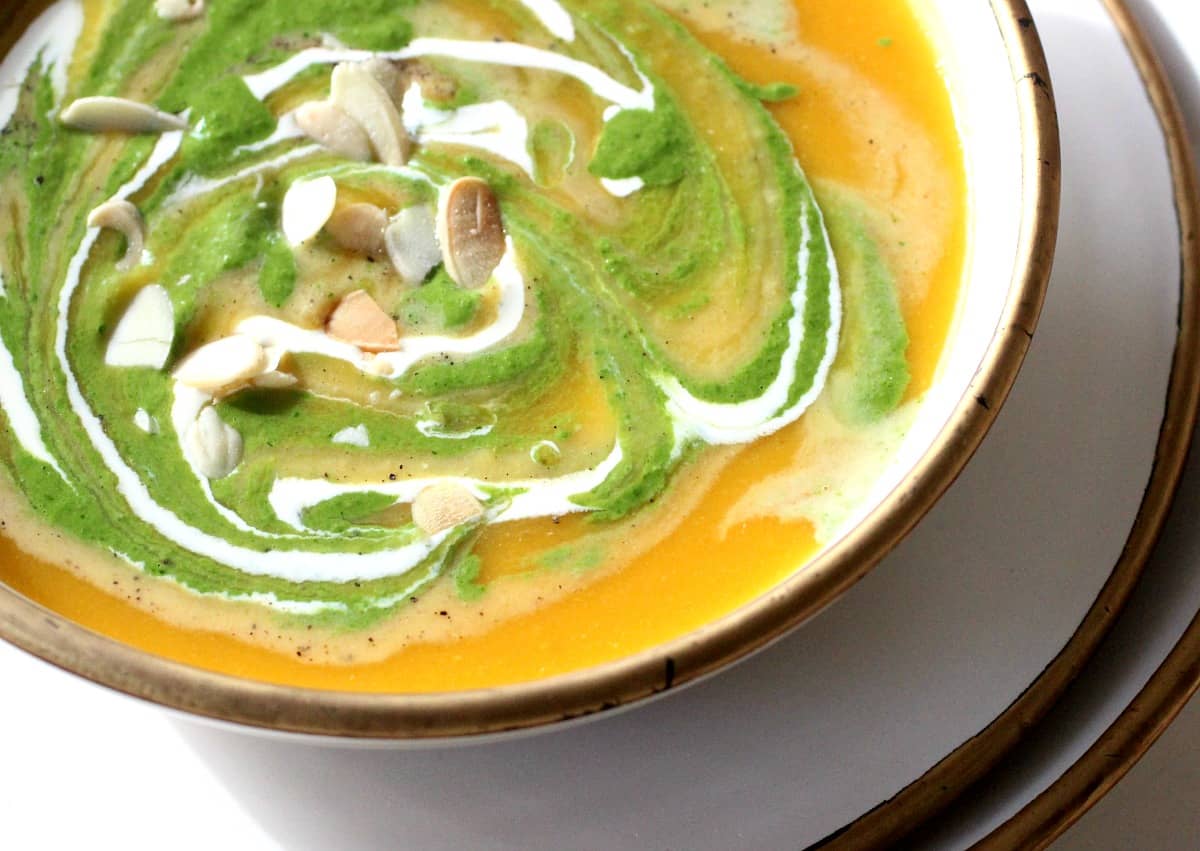 This butternut squash lentil soup came to be almost as an accident.
I usually make a much more elaborated red lentil soup, a great recipe, with carrots and onions and tomatoes and herbs. You know, your usual suspects.
I don't remember exactly but one night I didn't have carrots or tomatoes, so I threw butternut squash and red lentils in a pot of salted water. Out of laziness probably. With the idea of adding some condiment afterward – like merken or curry – and calling it dinner. Turns out, before that last addition I had gulped down a whole bowl. Only salt and pepper as condiments.
The next day it was even better. I added a splash of almond milk (I make my own so it's not a regular item) and it became even silkier. But the truth is, it's amazing on its own. I dress it up sometimes with a drizzle of pesto and toasted sliced almonds, just because. It doesn't add much to the original flavor. But a bit of crunchiness is always welcome.
So, get ready to make the most incredible 2-ingredient soup, with butternut squash and red lentils. Just be sure the squash is in season and the proportions of the two ingredients are close to the recipe, 4:1 approximately.
Too many lentils and you might get a slightly bitter undertone. Not good.
Print
2-ingredient butternut squash lentil soup
Yield:

2

servings

1

x
---
Scale
Ingredients
2 1/2 cup

s butternut squash (peeled and diced)

1/2 cup

red lentils (rinsed well)
Sal and black pepper
---
Instructions
In a large saucepan, put butternut squash and red lentils to boil in about 3 cups salted water.
When the squash is very tender and the lentils are mostly exploded, turn off the heat and process the whole thing until very creamy. I use the handheld mixer. 
Add freshly ground black pepper to taste.
To serve you can add a splash of almond milk or cream, a drizzle of pesto and some toasted sliced almonds. 
---
---