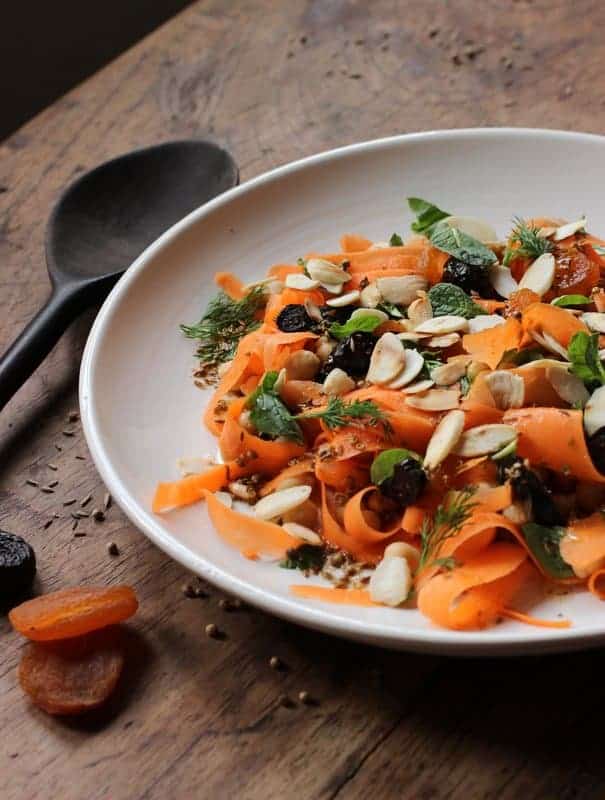 Isn't this moroccan salad, with carrots and chickpeas, a stunner? It has dried figs, toasted almonds, mint, dill, a cumin vinaigrette... all good stuff, so healthy for you. That's not the usual recipe here, but my Sunday Supper friend Amanda is relocating, on the move, so I'm guest posting today at her site, Maroc Mama.
It forced me, in the best way, to investigate some about moroccan cuisine, something I'm not familiar with at all. Save the occasional restaurant meal, which I highly enjoyed, there are many interesting recipes, like preserved lemons, lamb and eggplant tajine, and sesame honey cookies.
I know this is only the start, because this salad was so darn amazing, fresh, flavorful and full of nutritious ingredients.
So get over to Amanda's site,
check out the recipe
and start investigating all those interesting dishes her blog is full of.