This is one of the most common and easiest desserts here in Argentina. It's an icebox cake with layers of chocolate wafers and dulce de leche sour cream filling. We love it and I know you will too!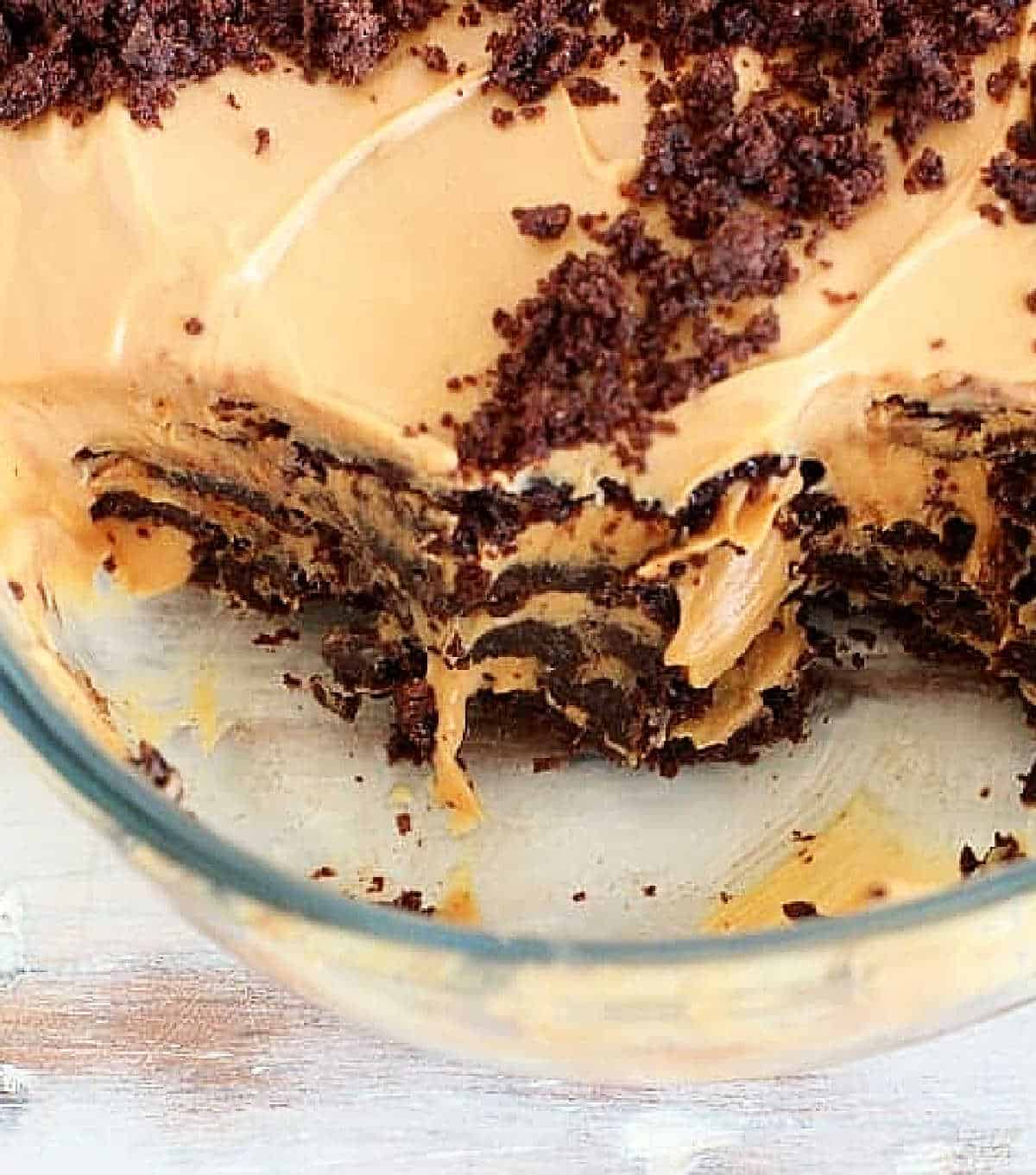 I've been wanting to post about this chocotorta recipe forever, which is not much since I started blogging five months ago.
If ever there was a favorite kid's icebox cake in this country that is Chocotorta (choco for chocolate and torta means cake in Spanish). The most requested one by far.
Everybody's happy when their birthday cake is this one. And I include adults. It's gotten to the point where it started being the 'it' dessert at restaurants. For children and their parents.
Of course, it's easy as cookies and cream, though in this case, we use sour cream and dulce de leche. What else, right? That sweet, milk jam appears everywhere around here, and it won't go away. It's our national treasure. We eat by the truckload.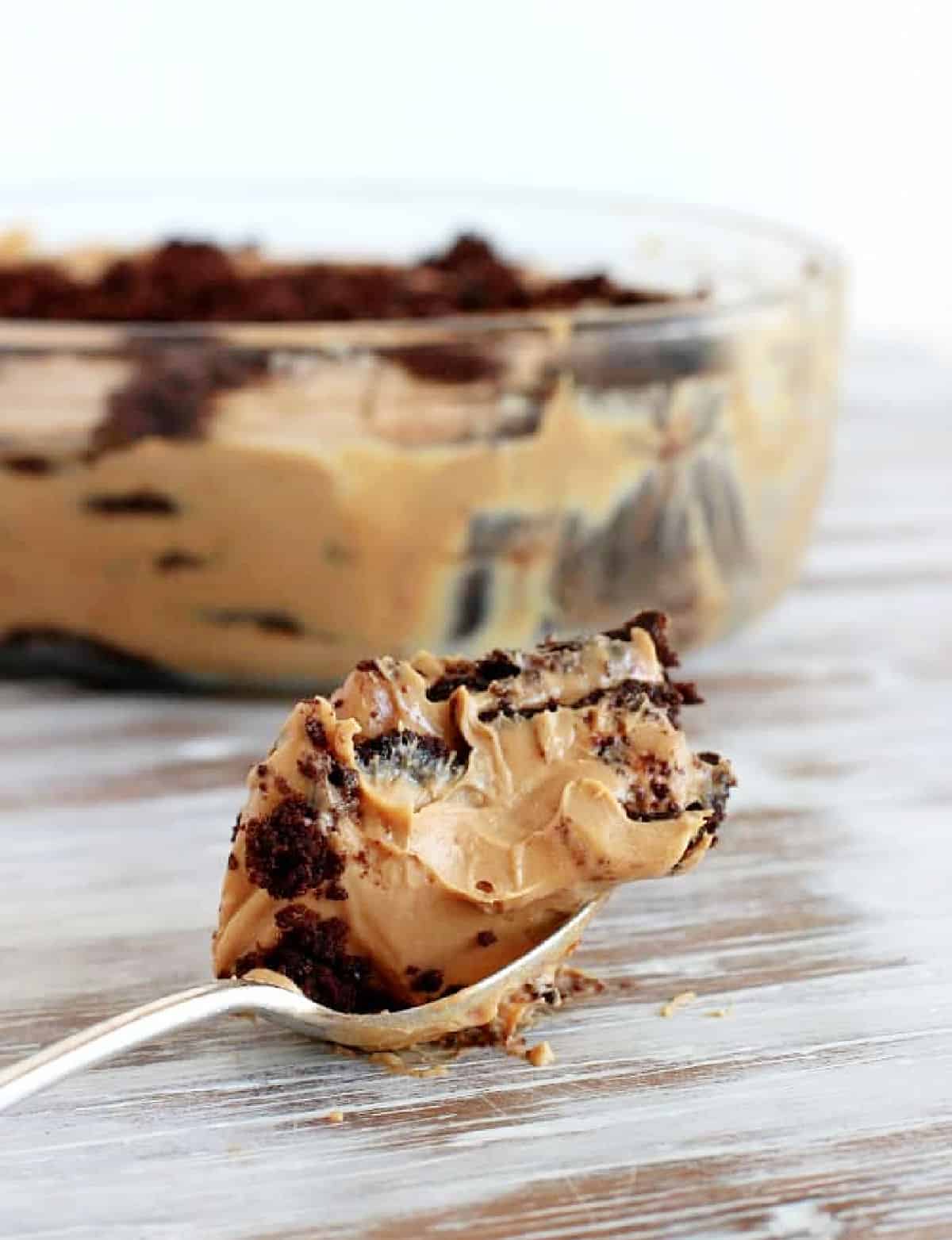 Ingredients
Chocolate cookies: the original recipe has store-bought cookies and came in the back of the packet. Still does probably. Since I am a food blogger and baker, my chocotorta recipe has homemade chocolate wafers or cookies. They hail from Alice Medrich, the chocolate queen, and were posted by the wildly popular Deb. They have the right amount of sweetness and dark chocolate. As far as I know and tried, there are none better than these.
Coffee: said cookies must be dipped in a liquid in order to moisten them and make them easy to cut or eat with a spoon. I use strong, unsweetened coffee and there's no discussion. Except that I accept the addition of some coffee liquor like Kahlua. The bitterness of the coffee is needed to balance out the dulce de leche. In my opinion. Some people use milk, especially when making it for kids. Maybe I agree with that.
Sour cream: the real thing must be used here. Not cream cheese or other soft cheeses that are not sour. The tanginess of the cheese is what sets this combination of ingredients apart from others. It's essential to the final result. Some people (probably the ones using milk, haha) use whipped cream, which in my opinion fails on every level because it's too cloying.
Dulce de leche: there is no substitute for this. A chocotorta is not one without dulce de leche. I use the regular one because I like a softer icebox cake. I want it to have the consistency of tiramisu more or less. But the one labeled 'pastelero', which is thicker, can be used too.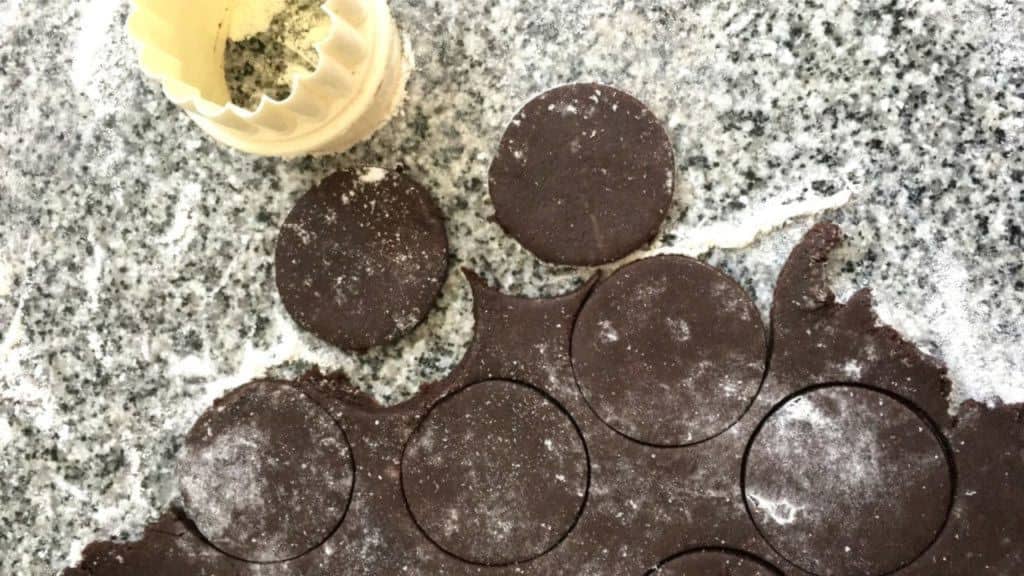 Refrigerate the cake for 2 days before eating. Or at least 1 day. Trust me on this one.
The cookies become moist and soft and the flavors blend. The flavor is way better than if eaten with only a few hours of refrigeration. The knife should cut through it with no crunchy surprises.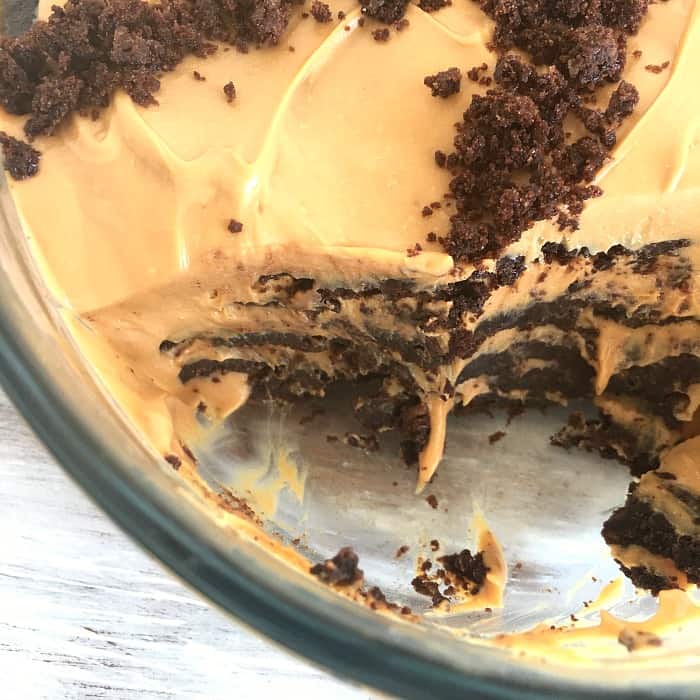 ---
Related recipes you might like:
---
Let me know in the comments below if you made this recipe and loved it and if you had issues so we can troubleshoot together. I love to hear what you think, always. Thanks for being here. It's much appreciated.
You might also consider subscribing to our FREE email series to Boost your Home Baking Skills! And our regular newsletter.
And let's connect via Facebook, Instagram, and Pinterest.
Print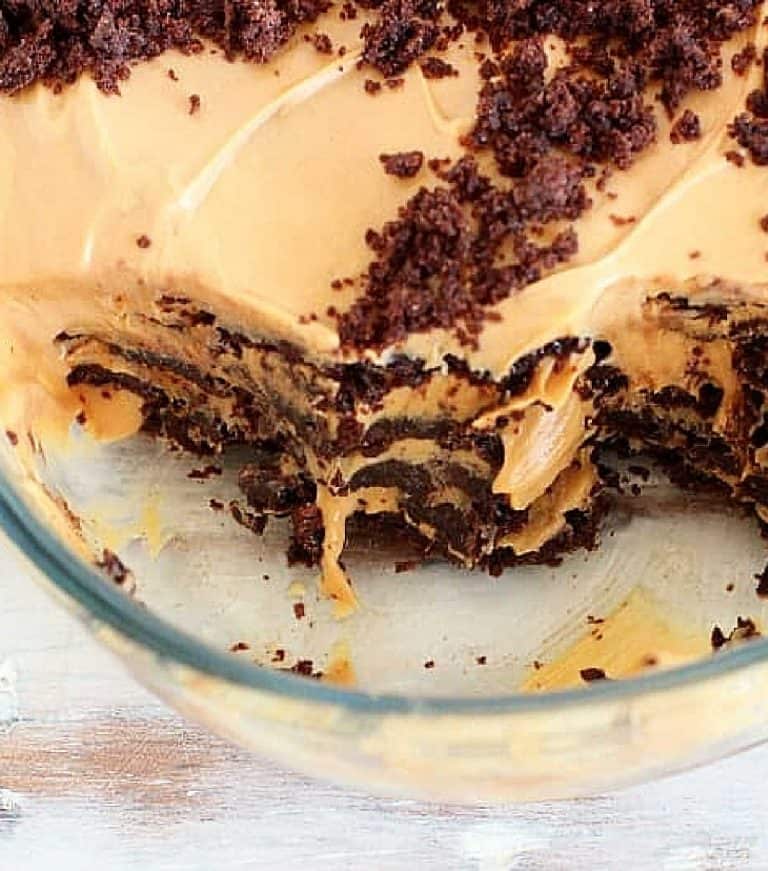 Chocotorta - Chocolate Icebox Cake
A super easy icebox cake with layers of chocolate wafers, dulce de leche, and sour cream.
Total Time:

2 hours 20 minutes

Yield:

6 servings
Chocolate Wafers (via Smitten Kitchen) or use store-bought ones

1 ½

cups

sour cream

2

cups

dulce de leche

¾

cup

hot coffee

¼

cup

Kahlua or other coffee liqueur (optional)
Instructions
Mix sour cream and dulce de leche in a medium bowl until smooth.
In a small shallow bowl, mix coffee and liqueur if using.
Dip one side of the wafers in the coffee mixture, and arrange in single layer, in the bottom of pan. I use a rectangular one that holds three layers of 8 wafers each.
Put about 1 ¼ cups sour cream mixture, spreading evenly.
Repeat with remaining wafers and filling.
Refrigerate a day. Or two.
Notes
The amount of wafers and sour cream mixture is a matter of taste. You can adjust how much of each you use according to how sweet or chocolaty you like it. Of course, store-bought chocolate wafers or plain chocolate cookies can be used.
This dessert needs 1 or 2 days of refrigeration for best results. But you can eat it after a few hours in the fridge. Take that time into account.
Author:

Paula Montenegro

Prep Time:

20 minutes

Cook Time:

120 minutes

Category:

Dessert

Method:

Refrigeration

Cuisine:

Argentine
Keywords: chocotorta, chocolate icebox cake