These dulce de leche brownies are genius.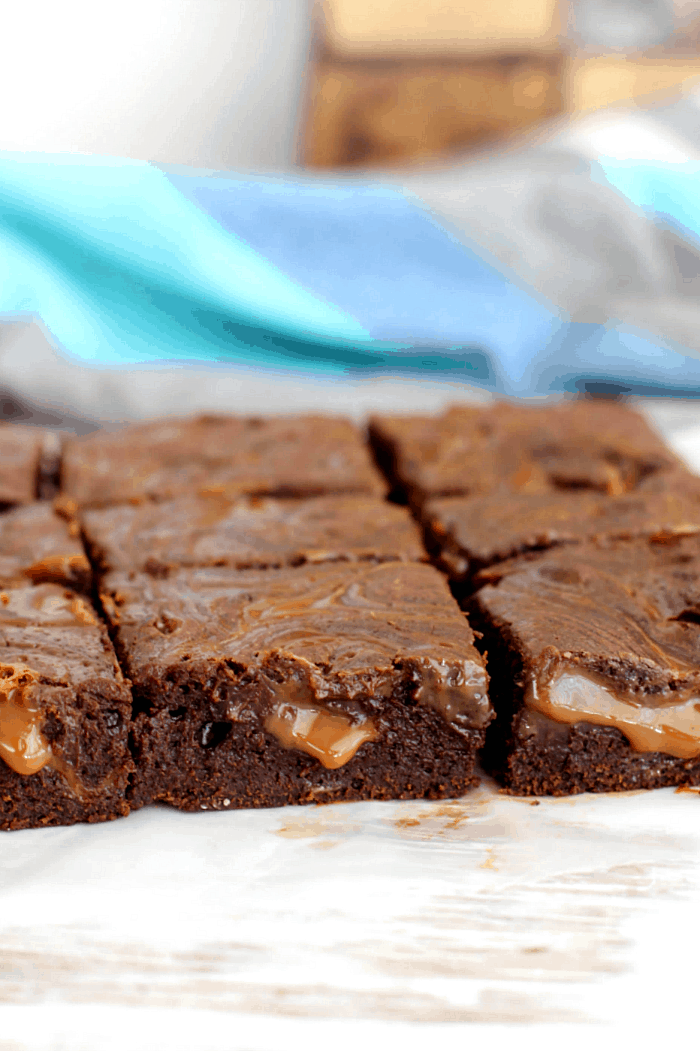 I've been making them for years and they rank up there. Way up there.
I'm enjoying summer in the south of Argentina, Patagonia, one of my favorite places in the world. I'm mostly in vacation mode.
But, as usual, the kitchen is the place to be, especially if you're about to make, again, a batch of the now famous Dulce de Leche Brownies from David Lebovitz. I know many will cringe reading about warm ovens and hot soups if you're in the southern hemisphere, but this is a cold place so summer is mild.
And hey, these are dulce de leche brownies, passing them up is unheard of.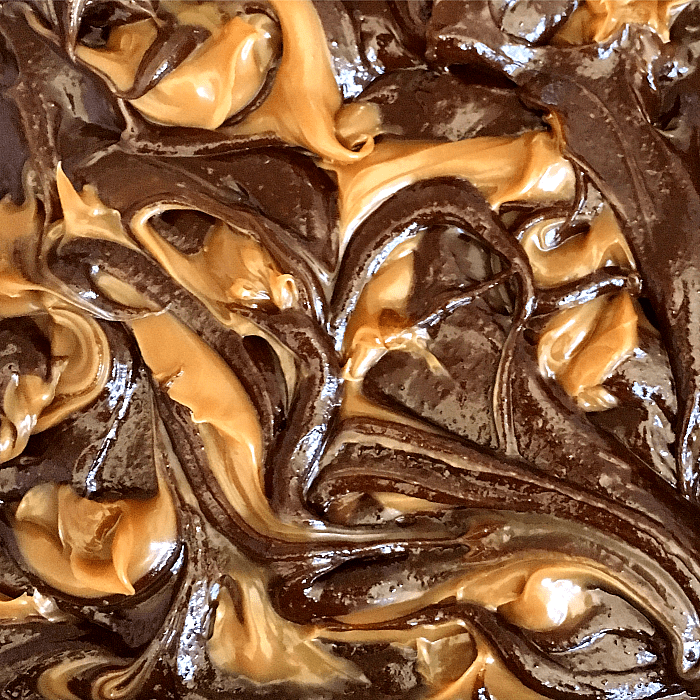 Baking always gives me a sense of direction. And they are worth their weight in gold or whatever thing is worth a ton now. As comforting as cake or bread. But so easy it's really a perfect effort-result idea. They're a great snack or dessert for a barbecue or beach day, or for a chilly afternoon with a cup of coffee, so they work for everyone.
Dulce de leche is second nature to us in Argentina, our daily spread here. These brownies manage to make addicts of us.
People love them, and that's saying a lot, since everything in this country has dulce de leche, and chocolate cake with dulce de leche filling is the birthday cake of choice.
I suggest a Nutella version, so beloved by most because I strongly believe that almost anything that can be made with one can be made with the other. I threw the almost in the sentence just so we don't have a debate. I wanted to omit it, for the record.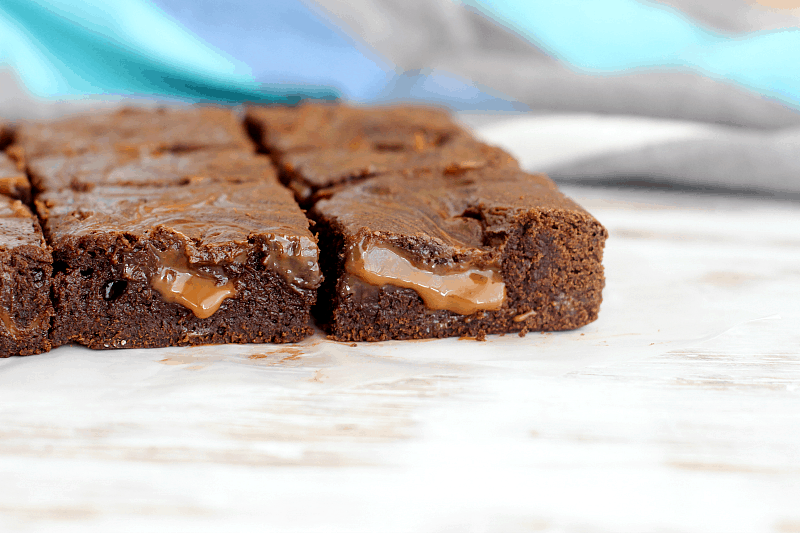 This batter is good on its own, but the jam or spreads you use makes it brilliant. The thing to watch is not to swirl it too much; you need the puddle of dulce de leche or Nutella, so when you bite, you can taste it separated from the chocolate.
Do make these bars, they're so good. Finger licking good. Literally.
Print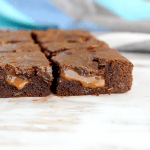 David Lebovitz's Dulce de Leche Brownies
---
Scale
Ingredients
8

Tbs 115g unsalted butter, cut into pieces

6 oz

. 170g semisweet chocolate, chopped

¼ cup

25g unsweetened cocoa powder

3

large eggs

1 cup

200g sugar

1 cup

140g all purpose flour

½ teaspoon

vanilla extract or paste

1 cup

dulce de leche
---
Instructions
Preheat oven to 350ºF / 180ºC.
Line an 8-inch (20 cm) square pan with a long sheet of aluminum foil that covers the bottom and sides of the pan. Grease bottom and sides with a bit of butter or non-stick spray.
Melt butter and chocolate in bowl over simmering water, stirring until melted and combined.
Remove from heat and whisk in the cocoa until smooth. Add the eggs, one at a time, then stir in the sugar, vanilla, then the flour.
Pour batter into prepared pan. Drop tablespoonfuls of dulce de leche. With the tip of a knife swirl the spread very slightly; otherwise you wont get the puddle.
Bake for 35 to 45 minutes. The brownies are done when the center feels just slightly firm. Do not over bake.
Remove from the oven and cool completely. Cool on wire rack.
These brownies are better the second day, and will keep well for up to 3 days.
---