Super easy side dish of green beans with peas and sesame that comes together in half an hour if you have to cook the beans. It's great for the holidays and other family meals.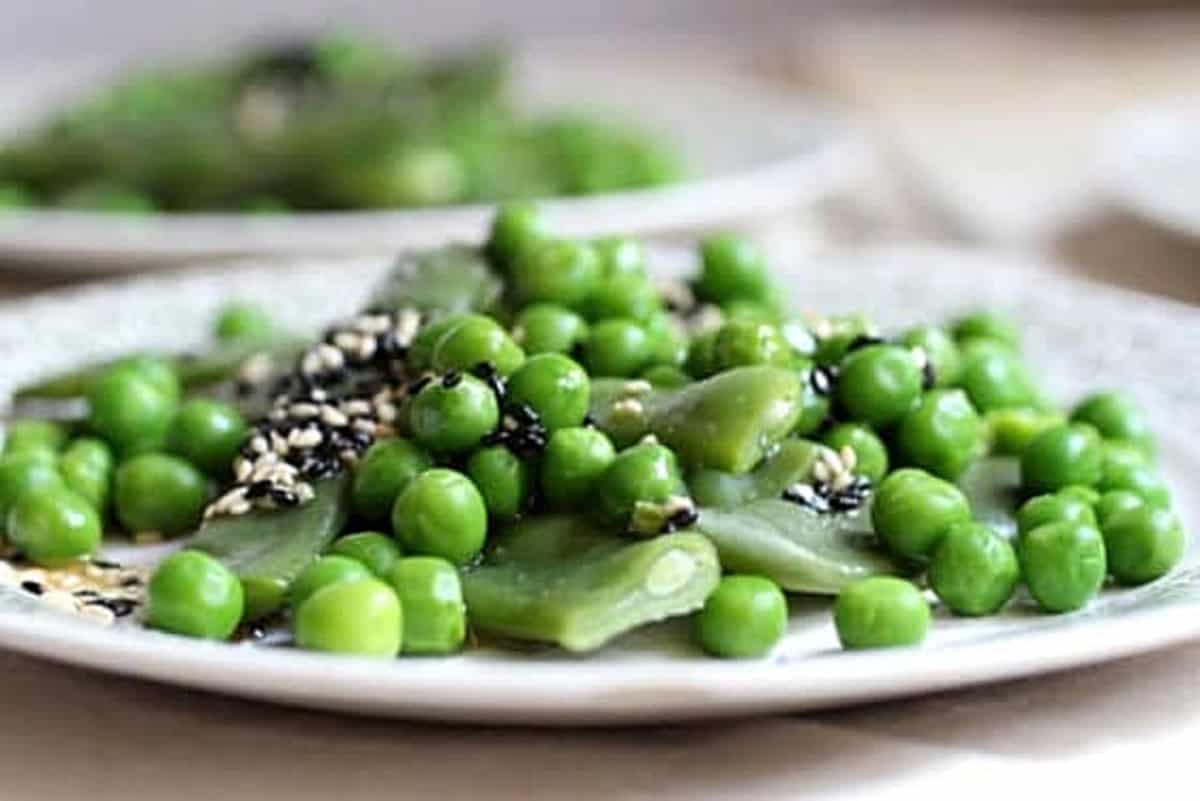 Are you done with all the prepping? Are all the pies, sauces, and stuffings made? Did you check everything off your list? What the hell am I asking right? It's only Monday for god's sake, I should give you a break. Said by the woman who buys her Christmas gift on the 23rd...
My vintage recipe today is for an easy side dish. Sesame, in the form of oil and seeds, is a wonderful addition to the green vegetables here.
Green as in peas and green beans, though they are great with greens too, that's not our recipe here. My only changes are a few drops of sesame oil which tremendously enhances the overall flavor and using some black sesame seeds in addition to white. Don't overdo it with the oil. Too much and it ruins the dish.
I only have one pic of this, which luckily showcases this side dish well, because I accidentally erased my photos from the computer and from my camera.
Print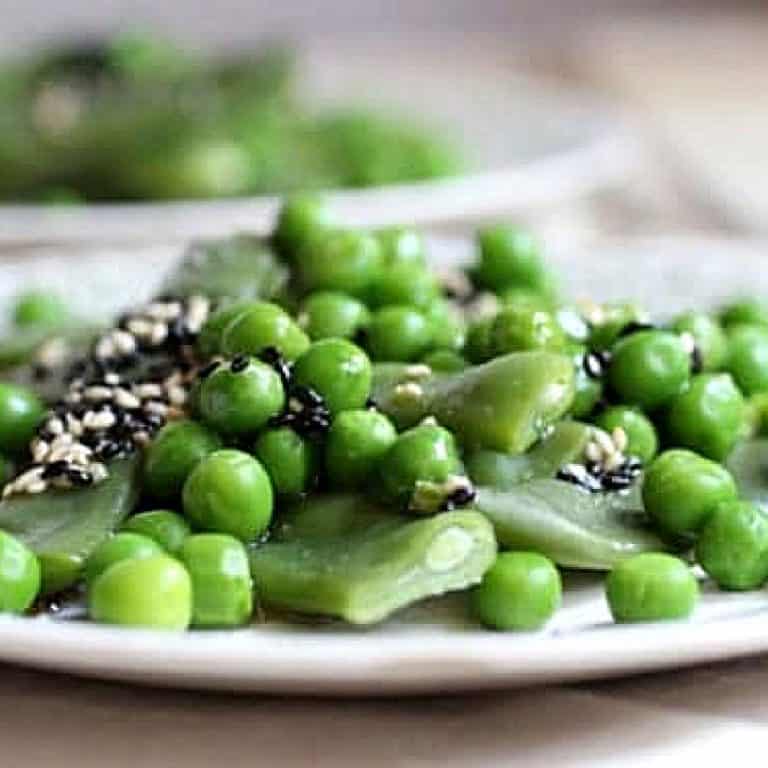 Sesame Peas and Green Beans
Melt the butter and add it to the peas and green beans just before serving. If you do it beforehand the butter will solidify. And that's no good.
¼

cup

butter

2

Tbs sesame seeds (I use half white and half black)

1 teaspoon

sugar

2

cups

peas (fresh or frozen)

2

cups

green beans
Salt and freshly ground black pepper

2 teaspoons

sesame oil
Instructions
Cook peas and green beans in abundant salted water. If using frozen peas defrost according to package directions. Transfer to serving plate or dish.
Melt butter in a skillet, when it starts to brown add sesame seeds and sugar. Remove from heat.
Pour over peas and green beans, season with salt, pepper and sesame oil.
Serve immediately.
Adapted from Betty Crocker's Cookbook, 1969 edition