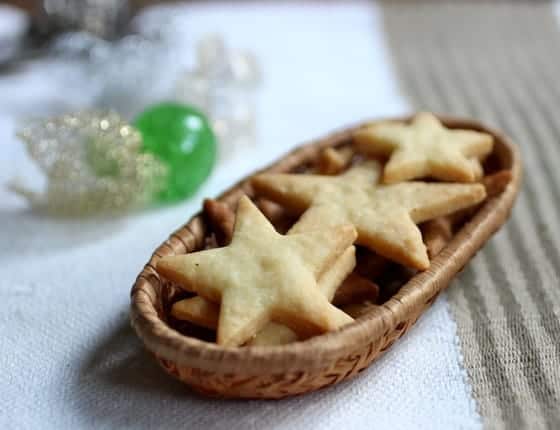 These are the kind of crackers that you want to have in a tin and just grab distractedly during the day. You might just do it all the time which is always a problem considering they're basically a cheese short crust, full of butter. But then, the simple flavors are usually the best.
Today's recipe for our French Fridays with Dorie group are these little, crunchy, cheesy crackers. I think they deserve a star, so I literally gave them one. No, really, aren't they as cute as a star? Christmas silliness. Sorry.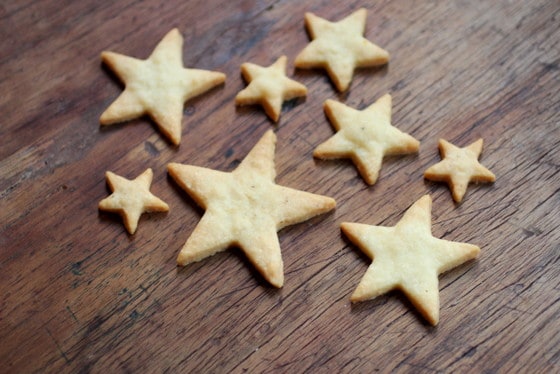 I got the idea from
Mardi
after she shared them on twitter and they really look much nicer as stars than simple rounds. I think that's been the extent of my christmas spirit so far, the horror I know, and there's not much time left till Monday, so I better start getting a little bit more sparkly. Though come to think of it I posted four
different
festive cookies in a row, and a
peanut butter fudge
. Foodwise, I feel I fulfilled my holiday duties.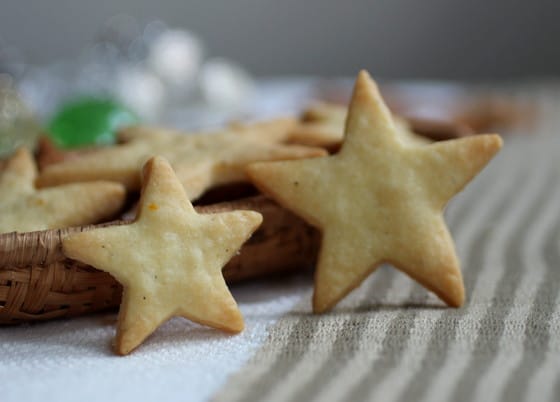 But on to the cracker task at hand, these are as easy as blitzing (such a Nigella word) butter, grated cheese (I used parmesan and fontina), flour, salt and pepper. Out comes a dough that is chilled for a while, then rolled, cut and baked.
That's all.
Unless you burn the first batch because you go answer the phone, and even though they look fine, they are somewhat bitter, so you have to repeat the process.
Then you can eat crunchy, buttery crackers, with that sharpness a good hard cheese has, and go on with your day. These would make the best partner with
mate
, a traditional bitter beverage that is drank like crazy in this part of the world (Argentina and Uruguay particularly).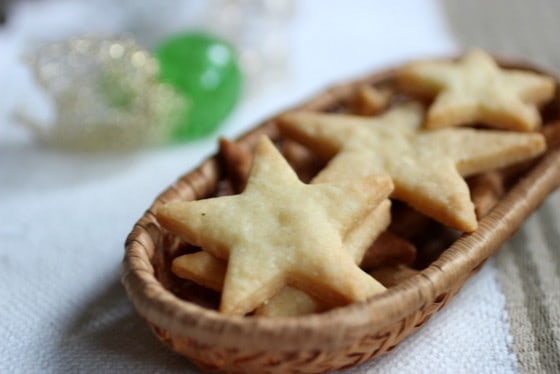 I have a feeling this dough would make awesome hand pies also. Need to try that one. Maybe with a spicy chicken filling. We'll see.
For now I better get moving and come up with something to take over to my father's house on Monday. We celebrate the night of the 24th, Nochebuena (Old Night). That's our main celebration, with a lot of food and presents that get opened at 12pm.
The next day, a holiday of course, is more of an optional thing. Maybe leftover lunch or go see another group that you didn't see the night before, very handy for those married that need to be with their family and their in-laws. One day each.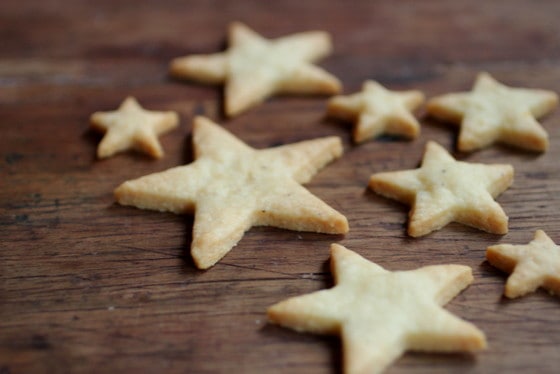 To the fabulous group that is this one, my feelings are of peace and happiness and a lot of health and wishes that come true. You have made my life so full of unexpected friendships and laughter, and I cherish every single day I share with you in this virtual world.
You can find the recipe for these crackers here.