Homemade wheat thins. I jumped at the idea of re-creating them at home. They are thin and crunchy and everything you would want in a homemade cracker.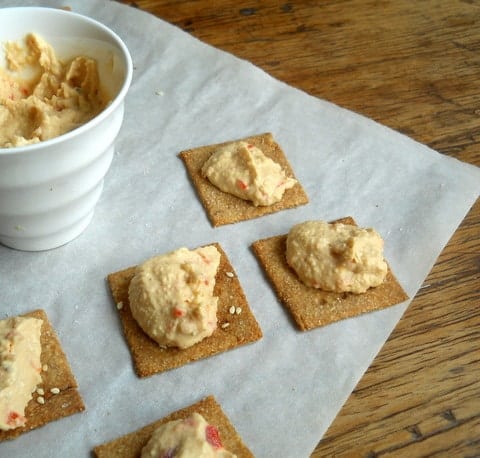 I don't know if I ever mentioned that I lived in Mountain View, CA for two years when I was a teenager. Went to school and everything.
Those two years led me to a string of food awakenings: wheat thins was one of them, and one of my favorite (others include fig newtons and golden Grahams cereal).
Probably my favorite crackers in the world. Highly, highly addictive, and one of those things I'm happy to not be able to buy here.
It's like honey-roasted peanuts, I can't stop once I open the tin. So I just don't buy them.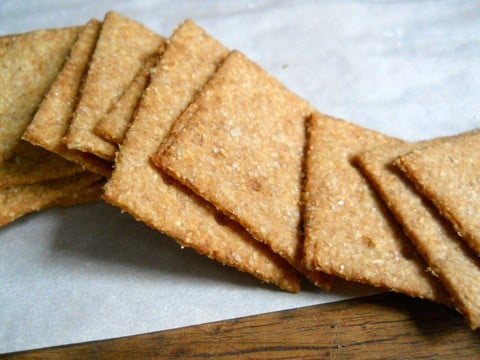 The idea of making these homemade salty crackers had been floating in my mind ever since I made some sesame sables and got a somewhat similar taste of my beloved thins. But that was pure coincidence, so I toyed with the idea of making them from scratch at home. Well, it never happened.
Until this recipe came along, courtesy of the wickedly talented smitten kitchen. The search is finally over and I didn't have to do a thing, except try to roll them as thinly as possible to achieve that wonderful cracker the way it's supposed to be. And not to embarrass Deb, who specifically suggests aiming at thin crackers.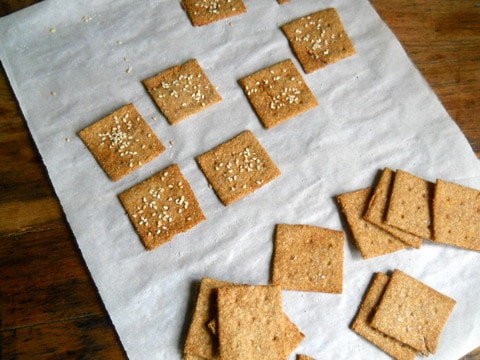 I can even say I rolled them too thin and hopelessly burned my first batch. The second was almost burned.
The third time's a charm they say and it was true. I lowered the oven a bit and watched them like a hawk. Literally waited for the 5 to 7 minutes they take to bake in front of the oven door.
Just so that you understand if you decide to make these, don't suddenly decide to go find a scarf you misplaced or answer an e-mail that's been sitting in your inbox for an hour as you put these crackers in the oven. Just a warning. He who warns is not a traitor.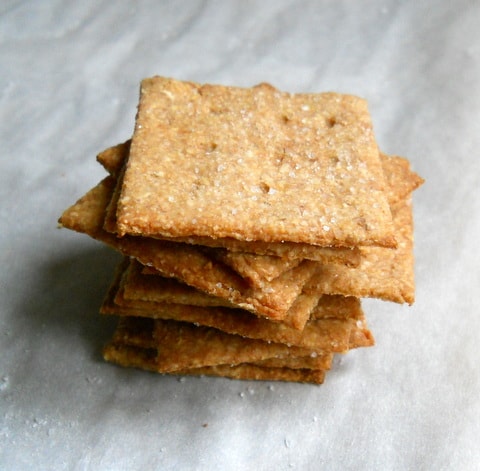 Let's just say that homemade wheat thins together with the roasted red pepper hummus is a flavor wonder.
For the homemade wheat thins recipe go to this link. I followed the recipe exactly and added extra salt before baking.