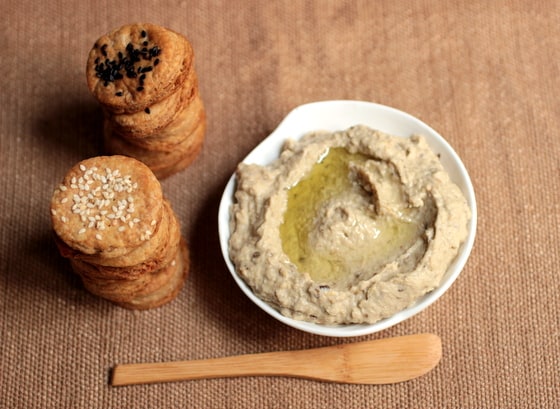 After roasting all the vegetables  rolling around your fridge, or in my case standing still because I usually buy too much, and making sauces and soups, I use some of them for dips.
A very common one is this roasted eggplant and chickpea mix. It can either be called an eggplant hummus or chickpea baba ganoush, which is basically roasted eggplant, tahini, garlic and lemon juice. Your pick.
It's good either way, or in my personal taste buds way, it's amazing, my favorite thing to make with chickpeas and eggplants, hands down.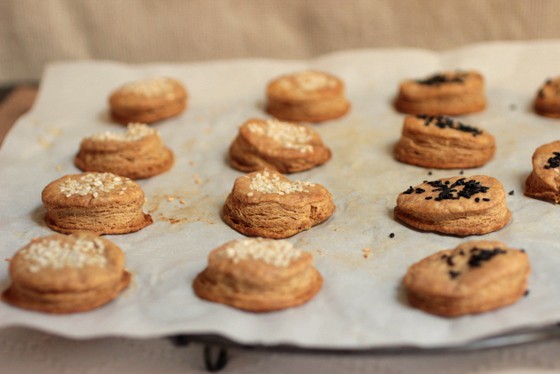 Another good dip to make is
his one with red peppers and onions
.
In my kitchen, a red 
pepper, no matter how small is always too much. Somehow I only use a third of
it, and the rest just lies there for days. And you can make it without the
eggplant too. It's really good spread in a cold meat sandwich.
If you regularly make pie dough, or doughs in general, you will probably have odds and ends in your fridge, plastic bags with doughs that, unless you took the time to label them, will have no idea what they are. You can guess, taste, but let's face it, if you have to do that they've probably been there a while.
My two solutions to this are alfajores (sandwich cookies) and crackers.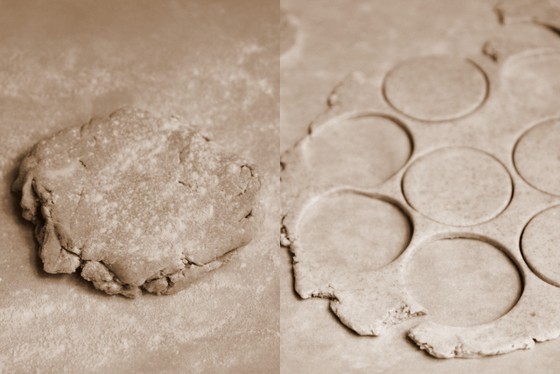 The first (alfajores), I make with any and every sweet dough, whether it's flavored with vanilla, chocolate, lemon or whatever. Roll the dough, cut into rounds, bake and fill. The most simple and fastest filling for me is dulce de leche, because it's our everyday jam and widely available, but any jam or spread that you like is good.
Or that little bit of frosting that is another leftover and is still in the fridge too.
You can sprinkle the tops of the rounds with chopped nuts, coconut or sprinkles or coat the sides with them after the sandwich is made.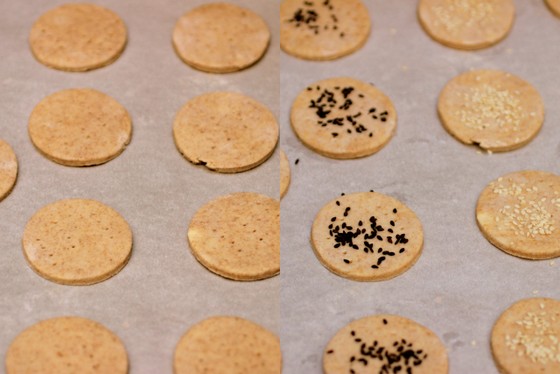 With savory doughs I make crackers and keep them in a tin to eat with all the dips and spreads, or with soup.
Just roll the dough, cut it with whatever size of cookie cutter you have, brush them with water and sprinkle them with sesame or poppy seeds or flavored salts, or leave them plain and bake them until crisp. You can also weigh them down with another cookie sheet and they will be flat, they won't rise. Your choice.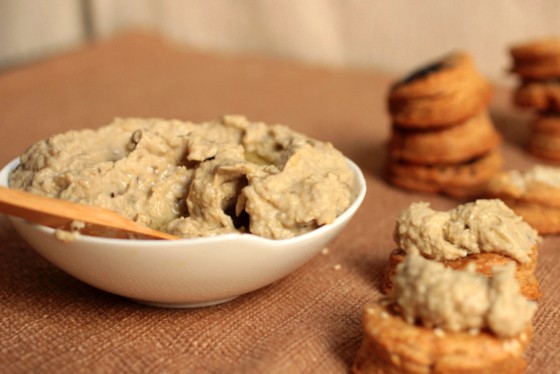 EGGPLANT HUMMUS + WHOLE WHEAT DOUGH CRACKERS
Ingredients
For the eggplant hummus:
1 recipe hummus
1 cup roasted eggplant pulp (about 1 medium)
For the whole wheat dough crackers:
Leftover whole wheat dough from this galette
Sesame seeds
Directions
For the eggplant hummus:
Cut eggplant in half, score in criss cross pattern, drizzle with olive oil, add salt and pepper and roast in a 180ºC / 350ºF oven for about 45 minutes, until the pulp is soft. Let cool.
Follow recipe for hummus adding the roasted eggplant to the processor with the rest of
the ingredients.
Keep refrigerated in a covered container.
For the whole wheat dough crackers:
Preheat oven to 180ºC / 350ºF.
On a lightly floured counter, roll dough, cut with 1.5 inch round cookie cutter and place on a parchment lined baking sheet.
Brush tops with cold water and sprinkle with sesame seeds, both white and black.
Bake for 15 to 20 minutes or until golden and dry. Let cool on wire rack.
Store covered in a metal container.
---