Let me tell you that this pumpkin walnut bread trumps carrot cake.
I went out and bought two big butternut squashes today, baked them, mashed them, let them drain a long time, and put them in my refrigerator. I now have pumpkin puree (though technically I don't, I have butternut squash) to bake a lot of things. A lot.
I still had some left from a few days ago when I finally made my first recipe using fresh mashed pumpkin. So far I've made this double pumpkin loaf, some pancakes with added chocolate and loaves of walnut pumpkin bread, the real one involving yeast.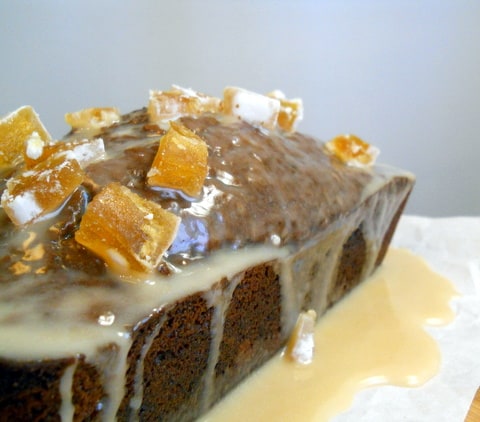 I don't envision my interest going away anytime soon, and that's fine with me. It's a new flavor for my taste buds and I like it. And baking with such a gorgeous orange ingredient just puts me in a good mood. Add spices and nuts and few things can go wrong. At least for the few hours I spend baking, cooking, photographing and writing about it.
It's a great slice of sweet bread to eat by the way. But that's not my aim. Like so many times I bake, it's the pure pleasure of the act itself that interests me, not the actual eating. My friends are happy, they get tasty surprise gifts, my kitchen smell heavenly and my thighs remain the same.
A win-win situation.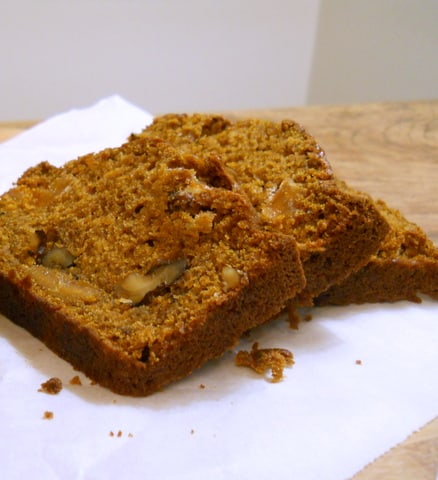 The only
time I remember eating pumpkin bread was last year while visiting a friend in
Poughkeepsie, NY. Someone dropped by her house carrying a bag with slices of
different breads. One was pumpkin, and though it tasted good, it was nothing to
file in my mind to try anytime soon. Definitely nothing worth the baking,
mashing and draining involved.
But then this blog happened, and I found myself part of a few baking groups that constantly push my imagination. Oh, I'm so glad they do. Being in a different season than most food bloggers, not only do I have to substitute a lot, which is fine with me since generally I like it, but I also end up celebrating more holidays and simultaneous seasons than ever. Not that I'm complaining. Call it good collateral damage.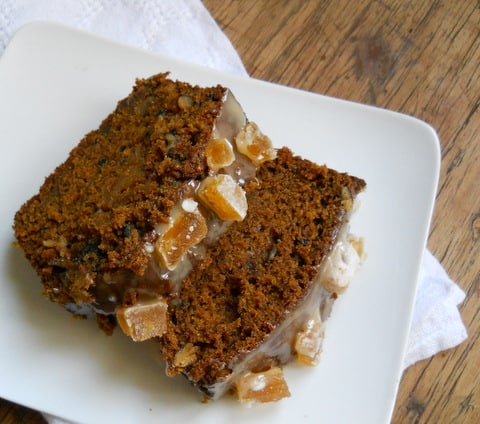 It turns out that the first recipe I choose, is for a terribly moist, moderately spiced and gorgeously amber colored bread.
Pumpkin is here to stay. I even made my own jar of pumpkin pie spice.
In case you're wondering why I don't use canned pumpkin it's because is unknown here.
But what we do have are pieces of candied pumpkin, the ones I chopped and added to the batter and used as a decoration on top of the maple glaze.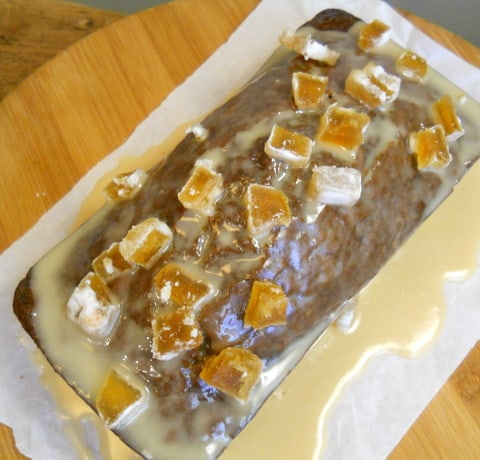 Print
Double Pumpkin Walnut Bread with Maple Glaze
---
Scale
Ingredients
For the bread:
2 ½ cups

sifted all purpose flour

2 teaspoons

baking soda

½ teaspoon

salt

2 teaspoons

Pumpkin Pie Spice

2

eggs

2 cups

brown sugar (firmly packed)

½ cup

vegetable oil

2 cups

butternut squash puree or canned pumpkin

1 cup

candied pumpkin (cut into chunks (optional))

1 cup

walnuts (in large pieces)
Maple Glaze
Candied pumpkin (to decorate)
For the Maple glaze:
1 cup

powdered sugar

2

Tbs hot water

4

Tbs maple syrup
---
Instructions
For the bread:
Preheat oven to 350ºF /180ºC.
Butter two 8x4 inch loaf pans. Dust the pans with dry bread crumbs.
In a bowl sift together flour, baking soda, salt and pumpkin spices. (I do it directly over the batter later)
With an electric mixer, beat eggs, sugar and oil for 1 minute. Add puree and mix well. Stir in the candied pumpkin.
Add the dry ingredients and mix only to incorporate. Finally add the nuts. Don't overmix.
Pour into prepared pans and bake for 1 hour or a bit more. They take a while to fully bake; the tester should come out clean.
Let cool on rack and unmold. Glaze and scatter candied pumpkin on top.
They keep at room tº for a few day if well wrapped.
For the maple glaze:
Put powdered sugar in a medium bowl.
Add hot water and mix until no clumps remain.
Add maple syrup until you reach desired consistency. It should be like thick honey.
---
barely adapted from Cakes, by Maida Heatter
---