If you're a scone lover like I am (big fan!) you'll love this easy recipe for buttermilk scones.
Check out my tips for making the best ones! Did you know you can freeze them too? That way you can have freshly baked scones to order!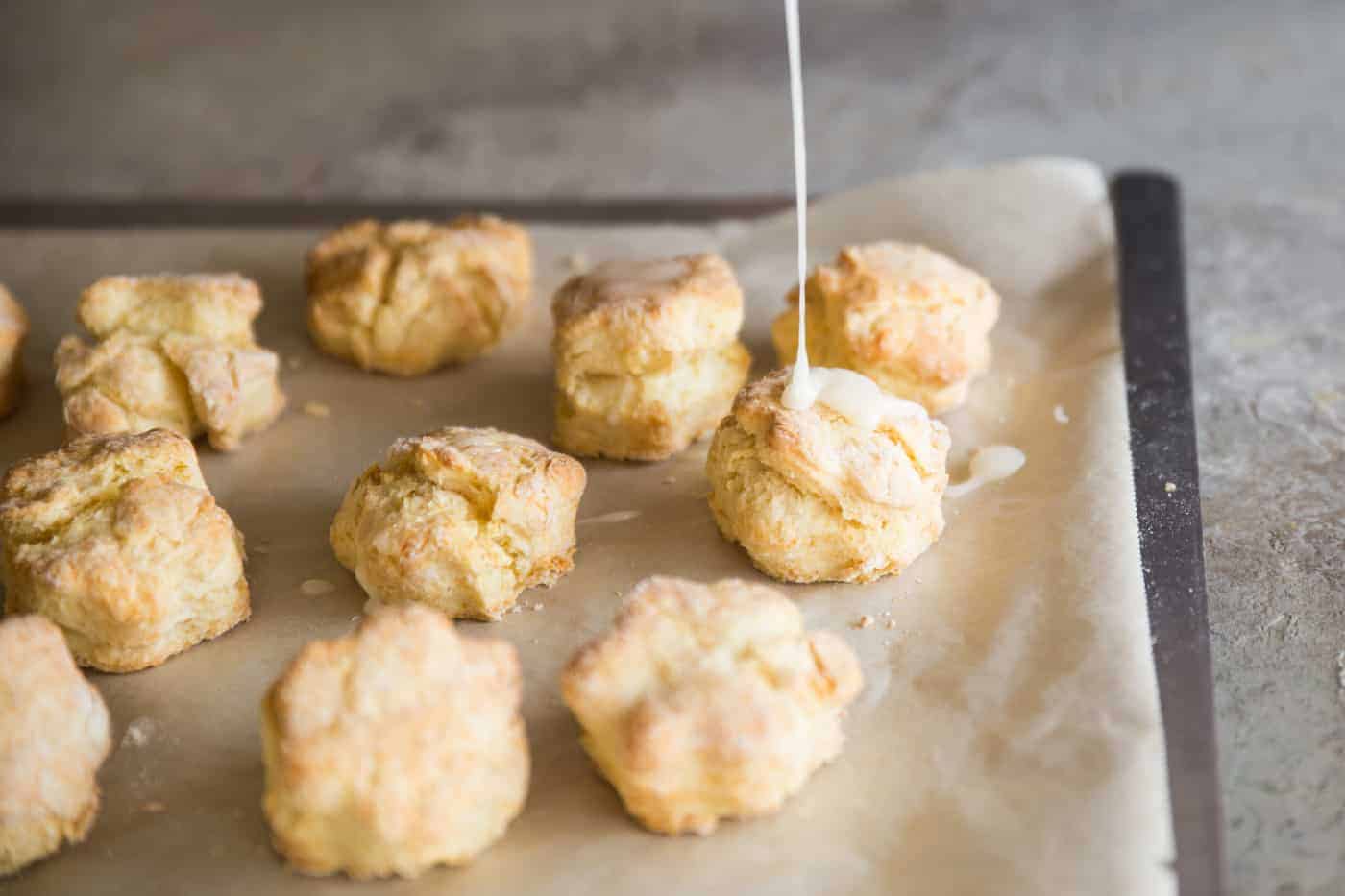 They are light and dense at the same time, with the perfect butter flavor that is definitely there but doesn't taste heavy. As all scones should.
Scone making runs in my family and it's a big deal.
My Irish great-grandmother passed down 'the' recipe. It was made by many but, of course, nobody could ever replicate it exactly like her and get the same results. They were always almost as good.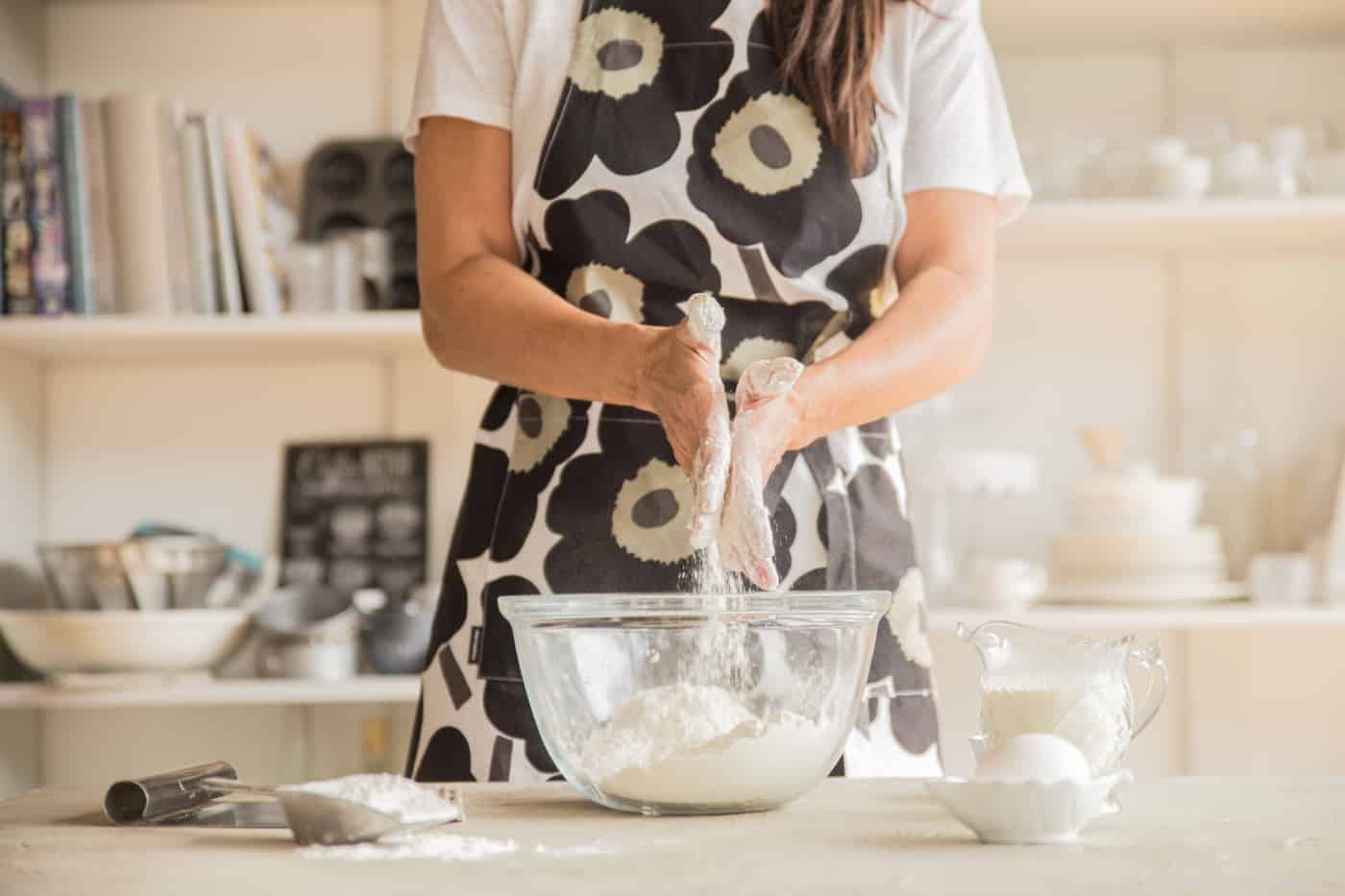 Or so they say. I never met her. And definitely never ate her scones.
But I had an aunt who made them and trust me when I say that these buttermilk scones are better. The horror, I know, if the family hears me. But it's true, so I rest my case.

My 3 tips for making the best scones:
The first rule of scone baking is very cold ingredients. I'm not kidding when I say frozen butter, at least very cold. And don't take the cream half an hour before you start mixing the scones. Butter, cream, milk, they belong in the fridge until you need to scatter and pour them.
The second rule is not to work the dough much. It should come together but still have floury patches. You don't need to work it until it's smooth, like a pie dough for instance. It is an uneven dough, with dry spots, and that's good for flakiness later.
The third rule is a rather high oven. They need that extra heat (and baking powder) to rise however they can in spite of all that butter and cream. And if by any chance you forgot to turn the oven on before you start with the mixing, please don't leave the baking sheet with the cut scones waiting on the counter. Put them in the fridge or freezer the ten or fifteen minutes it takes for the oven to reach its temperature.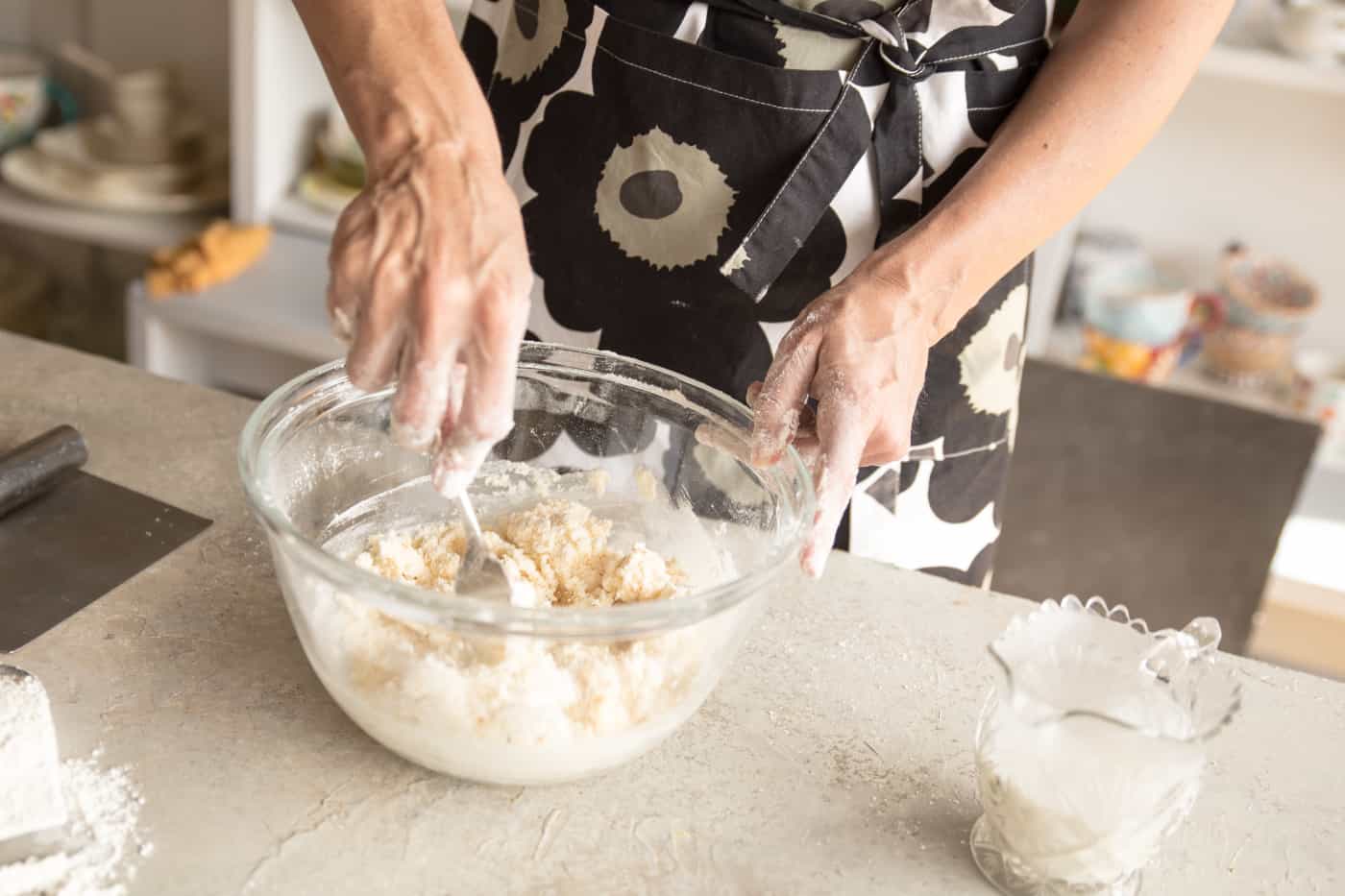 This recipe here is a very classic one, neither sweet nor salty. A neutral, very balanced buttermilk scone recipe.
What add-ons can you use?
The possibilities are many.
You can add citrus zest, seeds (lemon and poppy seed always work), ground spices such as cardamom or cinnamon some mini chocolate chips or even minced herbs. Don't go crazy, just a 1/4 cup or so, this is not a large recipe.
So let your imagination flow, or eat them plain and warm with butter and jam (my favorite way).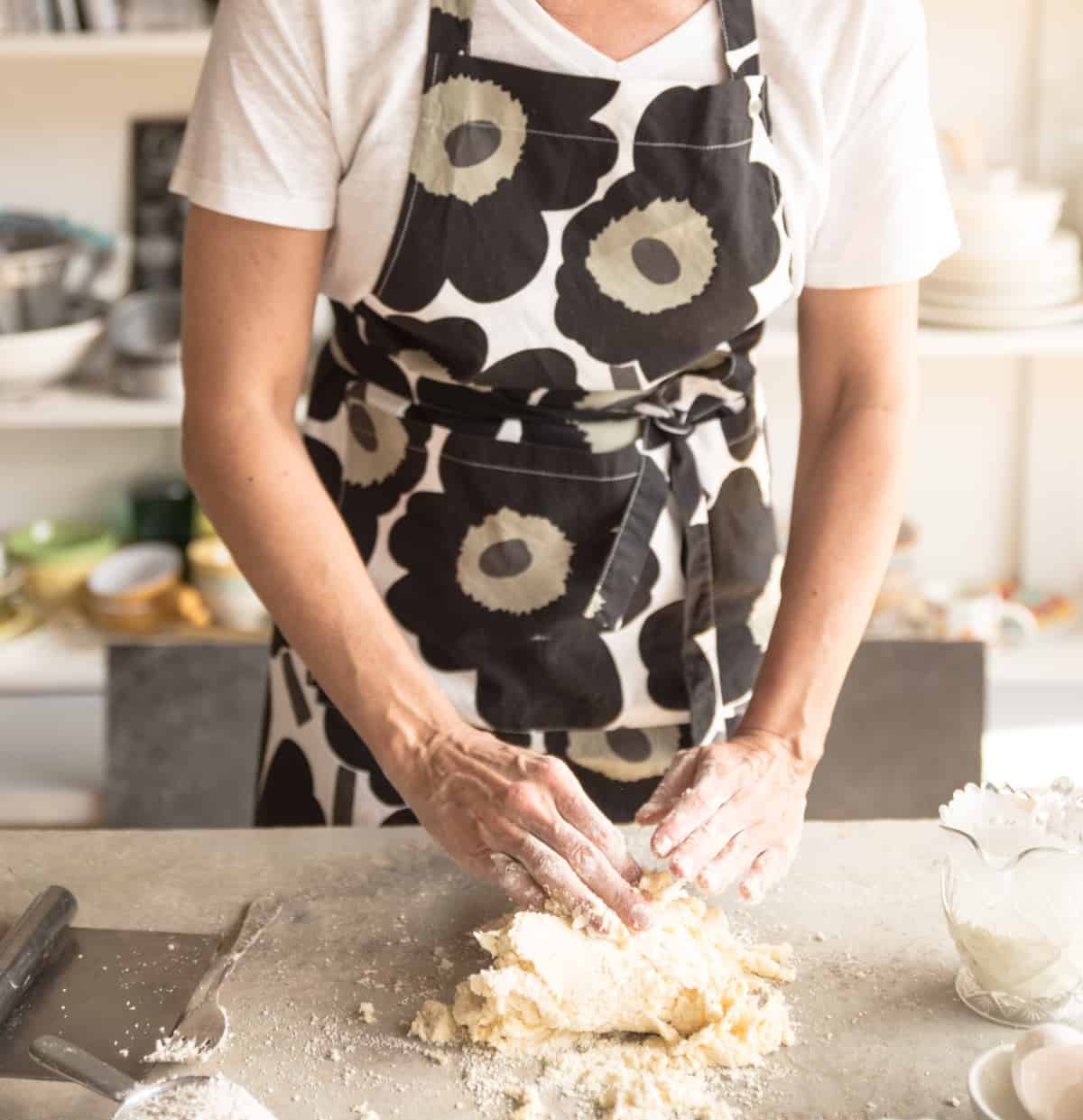 Whatever flavor, be sure to follow the 3 tips above and you'll get raves and become the official scone maker in your family or circle of friends.
Once you start making them it's hard to stop, so here are a few scones recipe ideas to distract you for a while.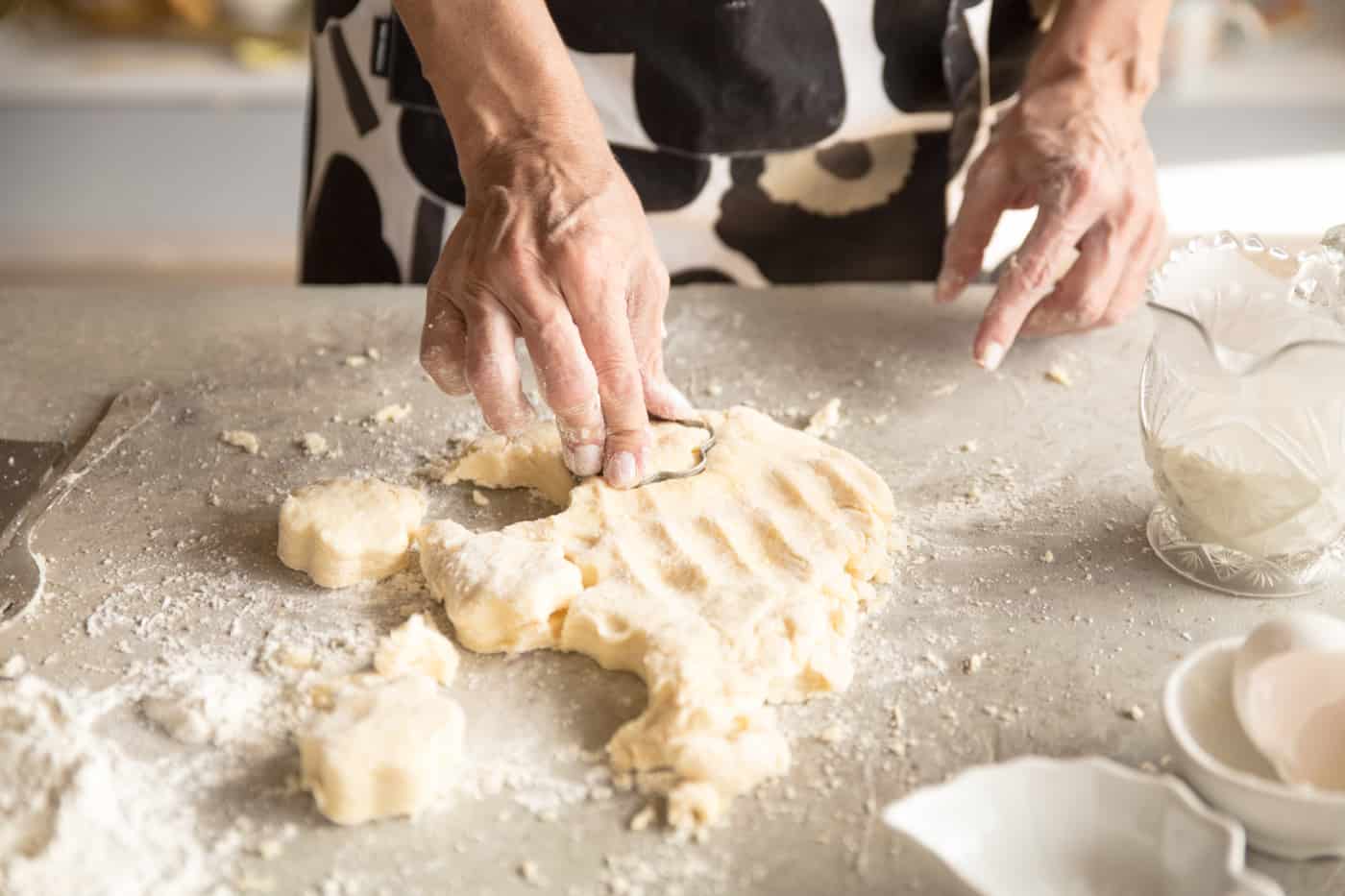 Why buttermilk and are there substitutions?
Buttermilk has some acidity and that makes doughs more tender. They have a better crumb and acid to balance the amount of butter and add some tanginess.
Homemade buttermilk: for every 1 cup of milk add 1 tablespoon of lemon juice or vinegar. I always use juice as I think it goes better with baked things.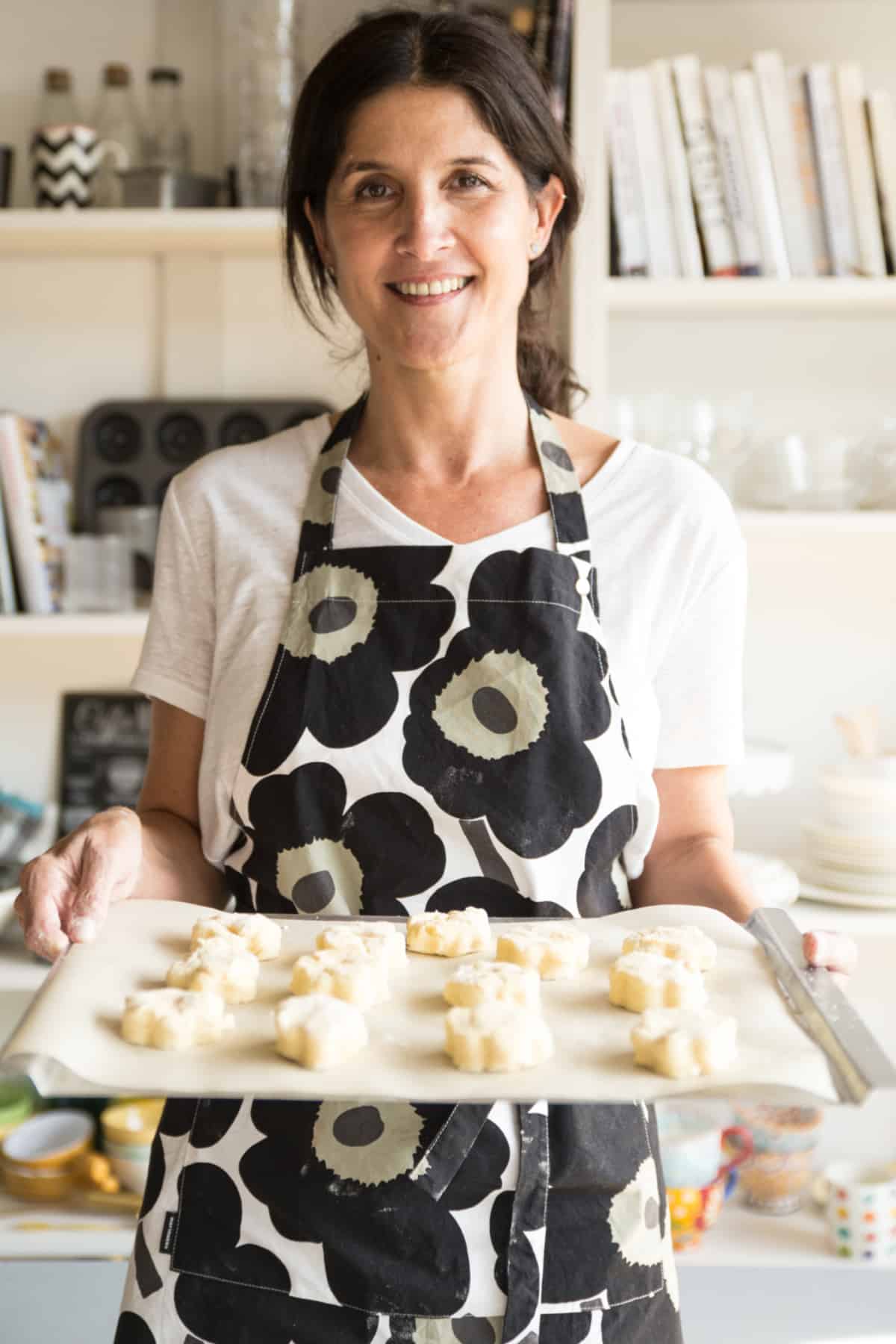 Coatings and glazes for scones
I like them plain; they turn out with a matte floury finish that I love. But I think most people prefer a shiny coating before going into the oven and/or a glaze after they come out. So here are some ideas:
Brush them with milk/egg and sprinkle them with sugar for a sweeter and crunchier version
Brush them with water and sprinkle with grated parmesan or sesame seeds and make them savory. Eat the latter with ham and cheese, sort of a mini savory version of shortcake.
Brush them with egg wash (an egg, lightly beaten with a tablespoon of water) for a more golden finish.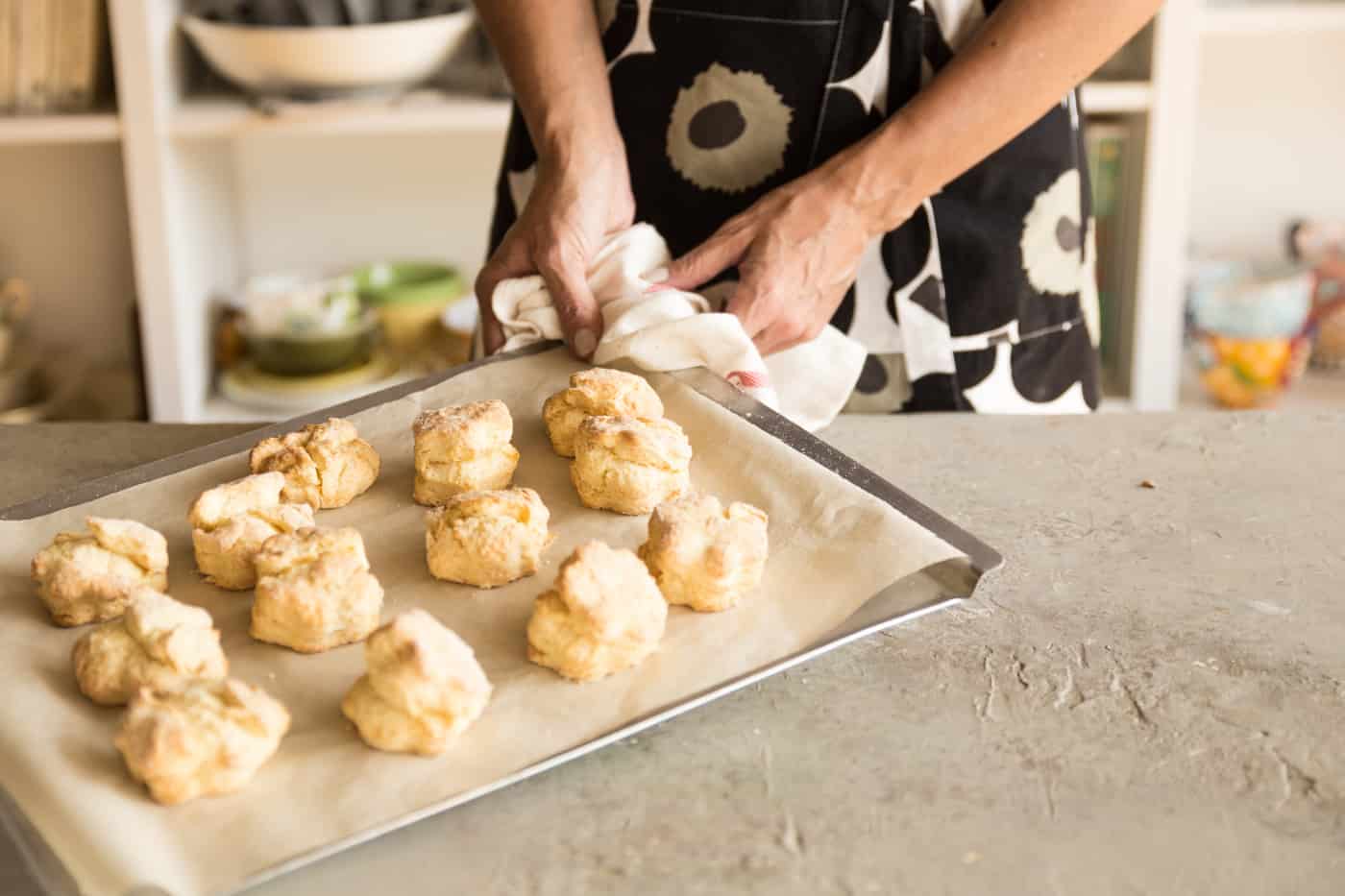 Powdered sugar glaze is my favorite. It consists of powdered sugar and your liquid of choice which can be citrus juice, milk, water, liquor, fresh fruit juice such as raspberry, honey, syrups or even olive oil.
I used the lemon juice version because it's by far my favorite; a little zing on a perfectly plain scone.
And scones freeze like a dream. You can keep a batch in the freezer and bake to order!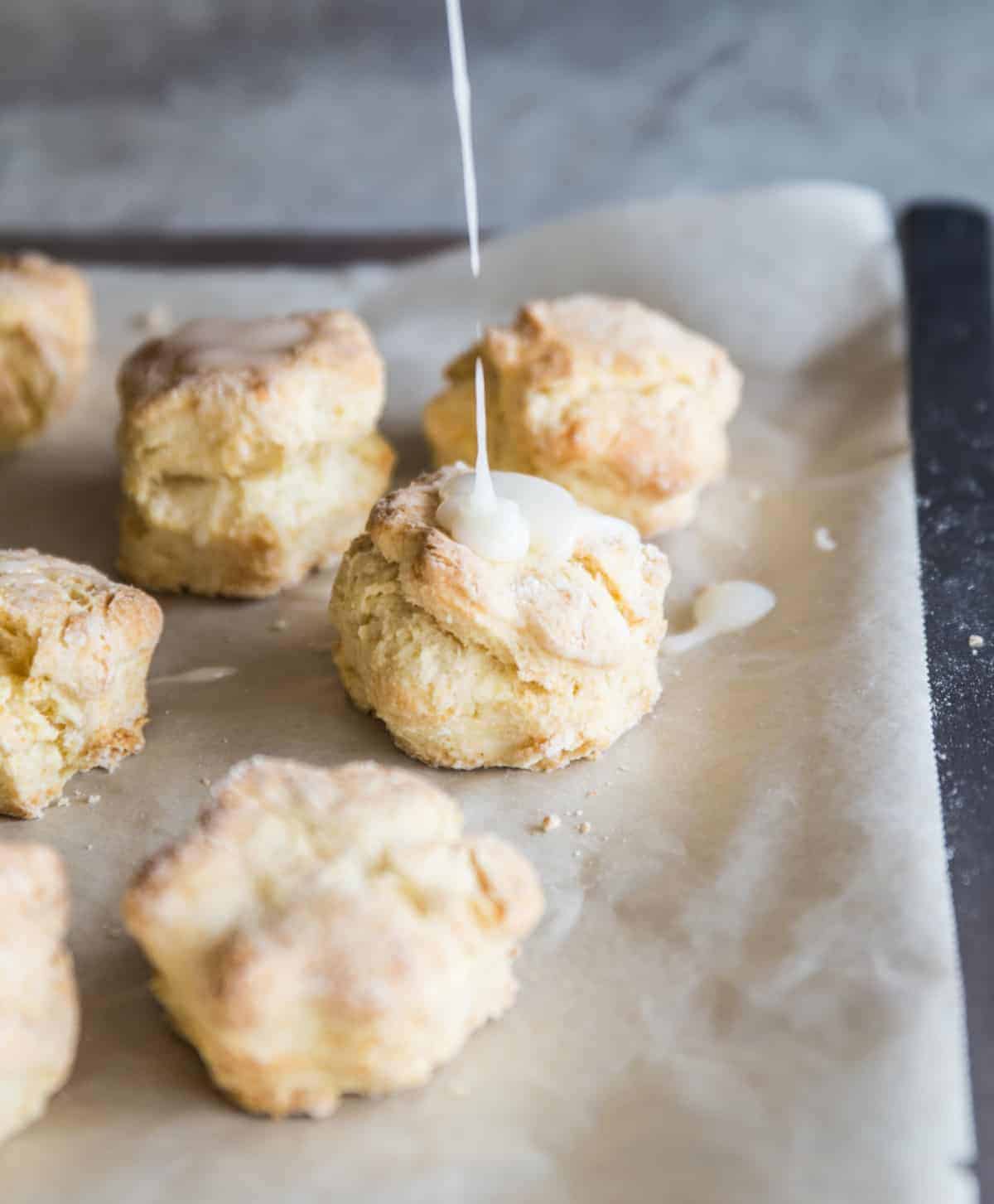 Other recipes you might like:
Fresh Strawberry Scones
Parmesan Chive Scones
Orange Cream Mini Scones
Double Cheese Scones
Let me know if you make this recipe! I'd love to hear what you think about it.
Thank you for being here, I appreciate it! Let's connect via Facebook, Instagram, and Pinterest.
Print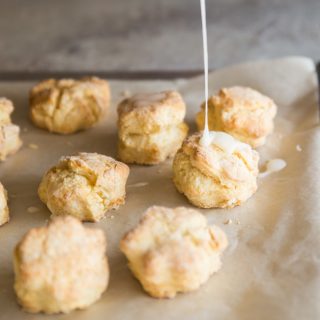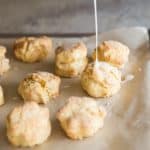 Easy buttermilk scones
Author:

Paula Montenegro
Prep Time:

15

Cook Time:

25

Total Time:

40 minutes

Yield:

15

medium

1

x
Category:

Bakery

Cuisine:

English
---
Description
A fabulous scone recipe, neither too sweet nor savory. Easy to make, you can have them at the table in under an hour.
---
Scale
Ingredients
2 cup

s (280g) all-purpose flour

2 1/2 teaspoon

s baking powder

1 teaspoon

salt

3 tablespoon

s sugar

4 tablespoon

s (60g) butter, very cold and in small pieces

1

egg, cold

3/4 cup

(180g) half buttermilk and half whipping or double cream, cold
---
Instructions
Make sure the ingredients are cold. I put the cut butter 5-10 minutes in the freezer. And the buttermilk and cream in the fridge until the last minute.
Have ready a cookie sheet lined with parchment paper.
Preheat oven to 375ºF / 190ºC.
In a large bowl put flour, baking powder (don't forget or your scones won't rise!), salt and sugar. Mix lightly with your hand or fork.
Scatter cold butter on top and start working it into the flour mixture. You can use a dough cutter. Mix it with the dry ingredients but be careful not to warm it too much. If you feel it starts to soften too much, pop the bowl in the fridge for a few minutes, or the freezer.
The butter should have some pieces the size of peas.
Make a well in the middle, add the egg and the buttermilk and cream.
With your fingers or a fork lightly stir until the egg breaks and mixes with the liquid.
Incorporate the flour with a few swirls. The flour and butter should be wet but dry spots must be seen.
Transfer to the clean counter and with your hands gather it and turn it onto itself a few times. The dough will be floury and messy, but you don't want to work it too much or make it smooth as you would a pie dough.
If you take a bit and squeeze it between your fingers it should come together and not be too wet or too dry.
Press the whole mixture about 1-inch thick. The outer parts will be dry, don't worry.
With a round cookie cutter (I use a flower shape sometimes because I like how irregular they bake) cut the scones and put on the prepared pan, leaving 2 inches or so between them.
Repeat with the remaining dough, bringing in the outer dry parts and incorporating it into the dough.
When all you're scones are cut I like to take the sheet to the freezer for 5 minutes.
Then bake for 20 minutes or so, until puffed, dry and a bit golden. It you open one carefully it should be dry inside.
Keep in tins and re-warm when you eat them.
Or freeze individually (directly in the sheet) and bake as needed directly from the freezer. They might take a few extra minutes.
---
Notes
Be sure to read the 3 tips in the post to ensure a great scone.
Keywords: scones, buttermilk
---