This is the perfect banana bread.
Because it has a fabulous banana flavor by itself, but you get to choose your add-ins if that's your thing. Chocolate chips, walnuts, more chocolate chips…
And that first word in the title, roasted banana bread, means you can make it with under-ripe bananas too. How's that for amazing?
I love finding overripe bananas in the market. They're usually cast aside to a corner, already bagged and weighed so people don't have to go through the messy business of touching them. Just grab them. Then go home and bake your absolute-best-ever banana bread. Either that or you find blackened bananas in your fridge or wherever it is that you keep them.
I'm very moody with food especially when it comes to 
baking. Aren't we all?  
What if I want to make banana bread and they are all bright yellow and firm; even a bit green? Am I supposed to wait an entire week before I bake? I might not feel like it by then. I was stuck with that dilemma. Yes, life is tough.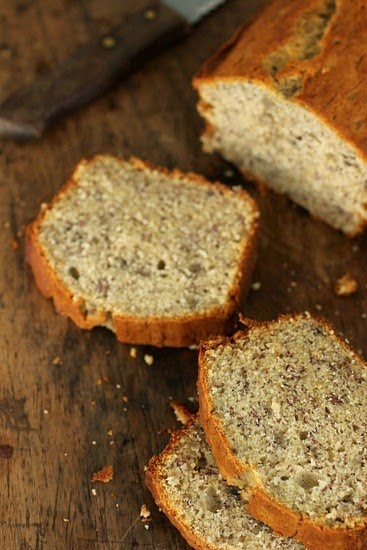 I already told you about my trips to the countryside, to my family's farm when I was a kid. There was no electricity so there were wood fires in big chimneys kept alive all-day-long during the winter.
We used to throw all kinds of whole fruits and vegetables directly on the embers to cook. Sweet potatoes were our favorite. But we also liked to roast onions (weird), oranges (weirder) and bananas.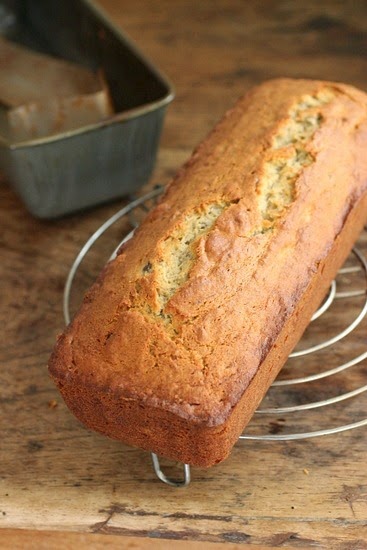 The skin completely blackened and the pulp turned sweet, and soft, perfect to eat plain – or with homemade dulce de leche, which is a one way trip, but that's for another moment.
You see where this is going, don't you? Roasted bananas are the answer.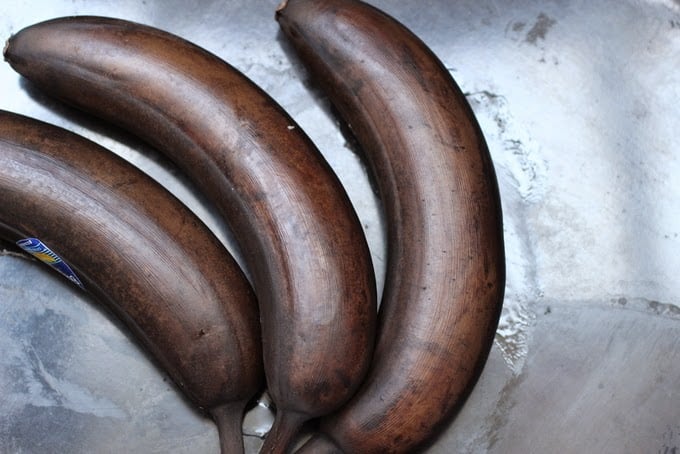 To test my idea I went looking for a recipe I had almost forgotten, but that I'd made many times in the past because it's a plain banana bread. No nuts, not even spices. The perfect canvas for my experiment.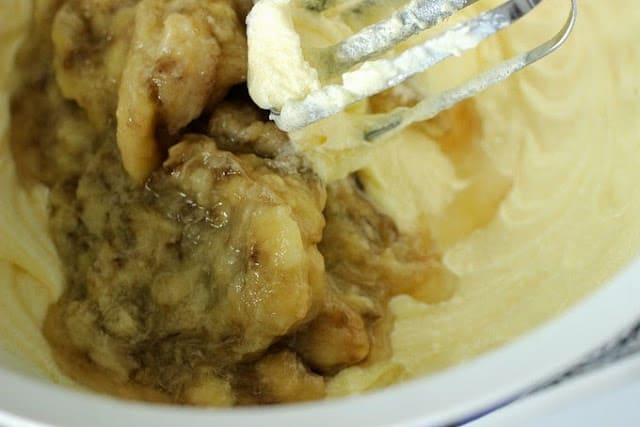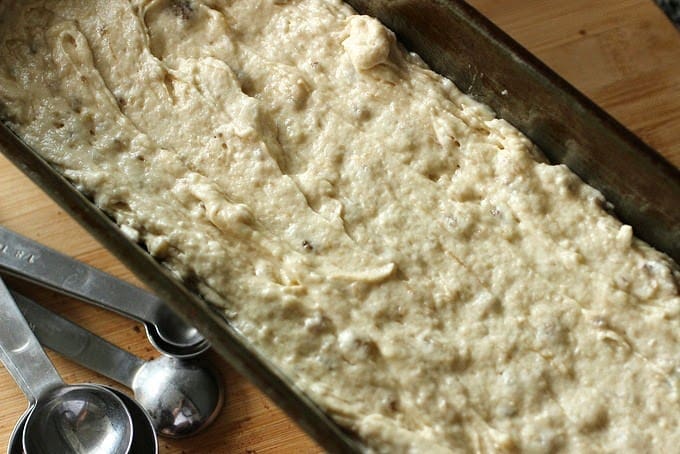 The final bread had a clearly-defined, sweet banana flavor.
Just what I was hoping for.
As with most banana breads, it tastes much better a day (or two) after it's baked.
Print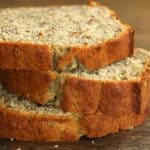 Roasted Banana Bread
---
Scale
Ingredients
2 cup

s 280g all-purpose flour

1 ½ teaspoon

s baking powder

½ teaspoon

baking soda

½ cup

115g butter, room tº

1 cup

200g granulated sugar

2

eggs

3

medium-large bananas (roasted and mashed)

2

Tbs milk

1 teaspoon

lemon juice
Extra sugar for sprinkling (optional)
---
Instructions
Grease one 11×4-inch (27x9cm) loaf pan.
Preheat oven to 350ºF/180ºC.
Place unpeeled bananas on a baking tray and roast until the skin turns completely dark and the inside is lightly soft to the touch. Let cool and mash.
In a bowl combine flour, baking powder and soda. Set aside.
In a bowl beat butter with an electric mixer on medium speed for 30 seconds. Gradually add sugar and beat until light and fluffy. Add eggs, one at a time, beating well after each addition. Add bananas, milk and lemon juice. Mix well. Add flour mixture and mix until well combined. Pour into prepared pan. Sprinkle the top with granulated sugar if desired.
Bake for 45 to 50 minutes or until tester inserted comes out clean. Cool in pan on wire rack for 10 minutes. Invert onto serving plate and cool completely before slicing.
Store, covered, at room tº, for 3 days.
---
---