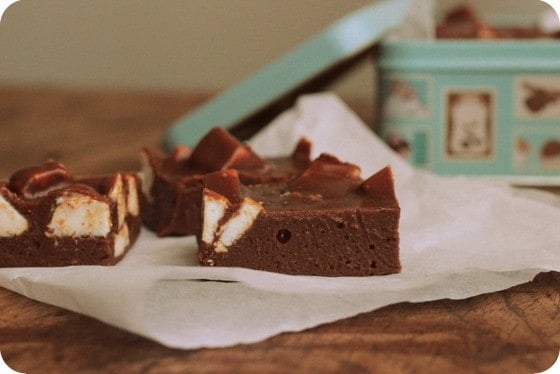 This past week was quite busy in the vintage kitchen. A friend celebrated his birthday last Friday night and asked me if I could help him with the food. Nothing fancy or complicated. But there would be 50 or 60 people, so a little planning was in order.
It was a party, more than a dinner party, more of a 'come around 10 pm for some dancing, drinking, and finger food' thing. Which made it easier, foodwise. When there are no plates and forks involved, no matter how many people are invited, it's a matter of how many trays you need to make.
.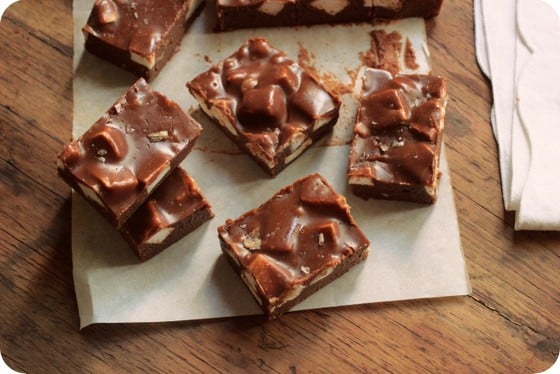 So the food wasn't a big deal, but I ended up going to bed at 5 am after the party, something I hadn't done in a while. And it took me a whole day to recover. It turns out I'm not getting any younger and can't party like in the old times. Who knew.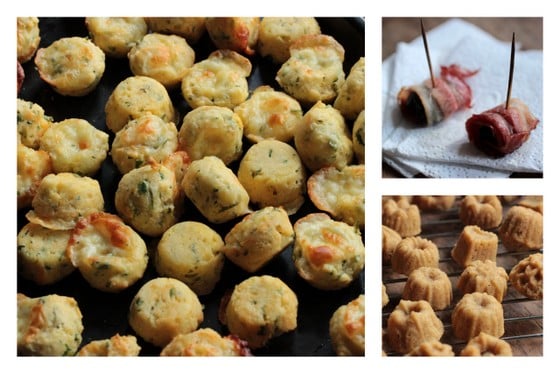 cheddar mini muffins – pancetta prunes – financiers
I made two types, one for vegetarians with corn, roasted squash, and various cheeses, and the stars of the night with caramelized onions, shredded chicken, roasted tomatoes with sriracha, fontina and queso fresco. Now I need to buy more tortillas and make them again, just to post it and share them with you because they were so good.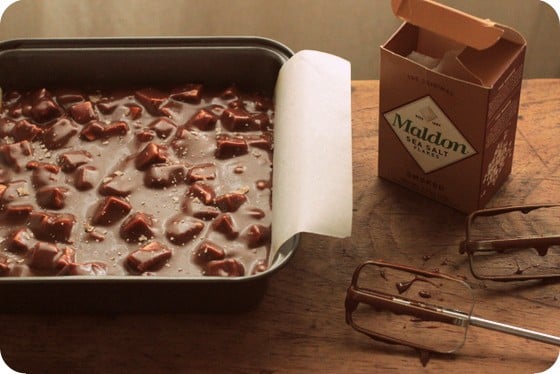 For dessert we had mini almond financiers, in tiny varied bundt shapes, coconut dulce de leche bars, blondies with dark and white chocolate chips, and gluten-free hazelnut brownies that were the stars of the desserts. 
That recipe is coming next week. Promise.
Now onto some vintage Mondays links that might, hopefully, interest you:
Need different ice cream topping suggestions? Knock yourself out with this list from The Kitchn.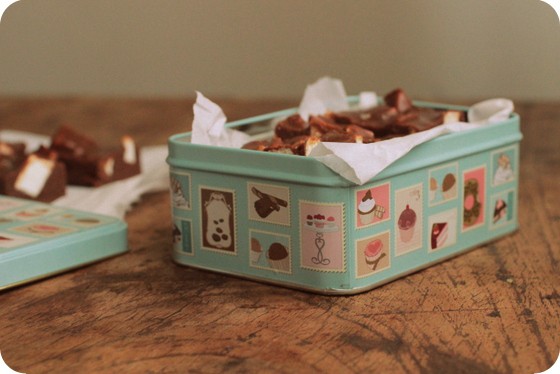 We all need some gif posts on a Monday morning. Like this one.
About
having good ideas
. Me? I'm putting number 7 into practice right now. And number 10, we used to do that with rubber bands in the 80's.
Another 
moment
 that made me laugh.
The vintage recipe I chose for today proved to be everything I love about old-fashioned recipes, trustworthy and superb both in flavor and texture. I had wanted to make fudge for a long time, but most include marshmallow fluff which I can't find here, and have a grainy extra sweet feeling that doesn't agree with my idea of a candy.
But hello! I have
homemade vanilla marshmallows
 now. Yeah, the recipe makes a lot, and I have a lot, still. Some in a tin, others in a plastic bag. And they're still just as good as a few weeks back. They're like cockroaches, they survive everything.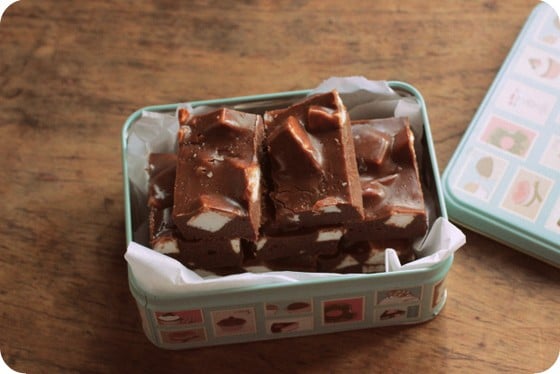 I think I went a little overboard with the number of marshmallows because the recipe said ten, and well, who knew what size marshmallows were sold in the 40's right? I simply guessed an amount and went with that. They are a nice and soft surprise or stumbles as we say here, which really explains it very well.
This fudge is so old-fashioned it's made on the stove top, and requires a bit of attention while it's cooking. But wow, it's so worth it. The creaminess is unsurpassed. And the addition of peanut butter is genius. I can't get over how good peanut butter and chocolate are together.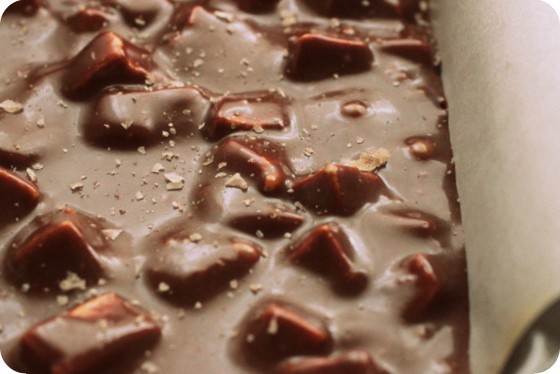 Or this whole chocolate marshmallow fudge for that matter. Oh, and it lasts. Just keep it in a tin.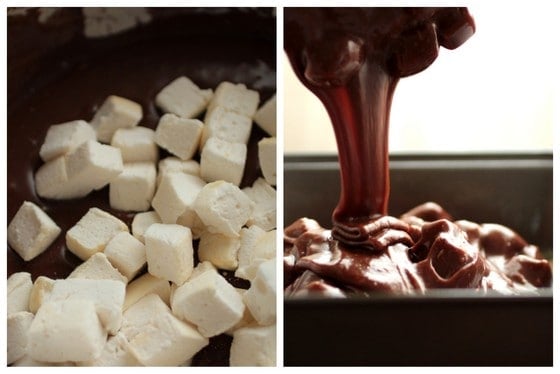 Print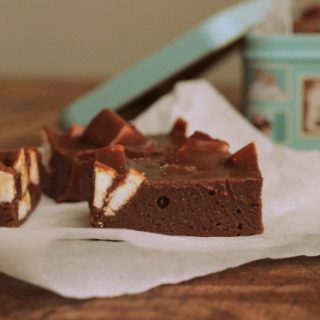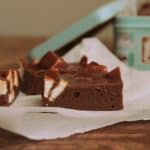 Salted Chocolate Peanut Butter Marshmallow Fudge
Yield:

20

squares

1

x
Category:

Candy

Cuisine:

American
---
Scale
Ingredients
1 cup

sugar

1 cup

firmly packed brown sugar

¾ cup

milk

2

Tbs corn syrup

2 oz

60g bittersweet chocolate, chopped

3

Tbs 45g butter

1/3 cup

peanut butter

1 teaspoon

vanilla extract

1 cup

marshmallows (cut into bites)

1 teaspoon

sea salt flakes
---
Instructions
Line an 8-inch (20cm) square pan with parchmente paper or aluminum foil.
In a heavy medium saucepan combine sugars, milk and corn syrup. Add chopped chocolate and cook over medium heat, stirring constantly, until mixture boils. Attach candy thermometer and let boil slowly, stirring occasionally, until it reaches 236ºF or soft ball stage.
Remove from heat, add butter on top but don't stir.Let cool to lukewarm (110ºF), like warm tap water.
Add vanilla, peanut butter and mix well. Add marshmallows and pour into prepared pan.
Sprinkle sea salt on top and let cool completely. Put in the fridge until cold. Cut into squares and serve.
Keep refrigerated, well wrapped.
---
Notes
Use a saucepan that will allow the mixture to go up the sides. Mine was a bit too tight as you can see in the picture.
barely adapted from The Pocket Cookbook, by Elizabeth Woody / Mc Call's Magazine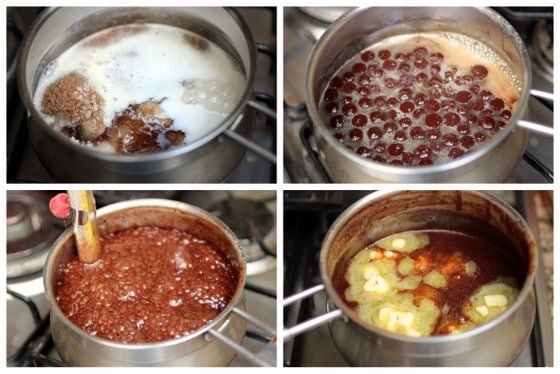 ---