This is my favorite blondie recipe. Ever.
With salted peanuts and dark chocolate. Gooey, sweet, perfect.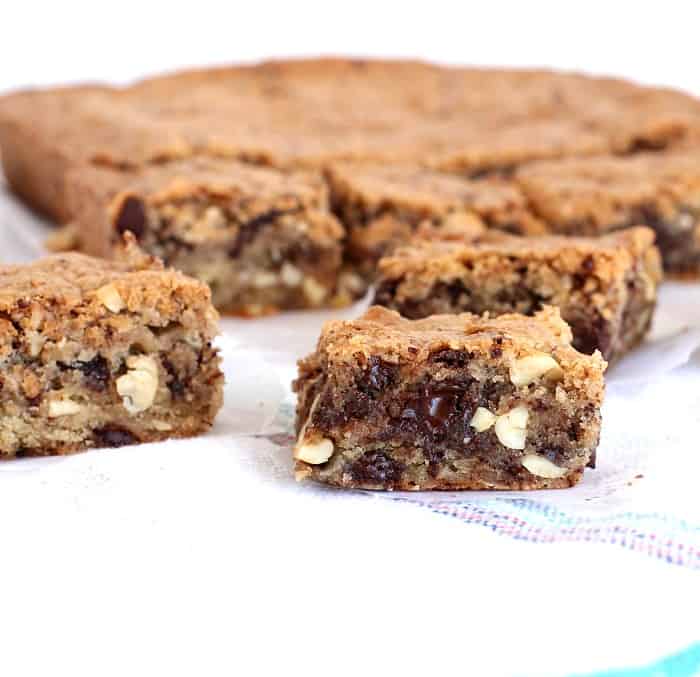 I wonder how these bars came to be. Someone probably put a batch of chocolate chip cookie dough in a pan, tired of making individual cookies. And never looked back.
I'm not a big cookie fan. Like to make them, hardly ever eat them, but understand it's not the average feeling. Most people love cookies. I would rather have a bar or cake, without frosting if possible.
But the taste of chocolate chip cookies is so great, that this recipe went on my to-do list as soon as I saw it. That was ages ago. A real discovery.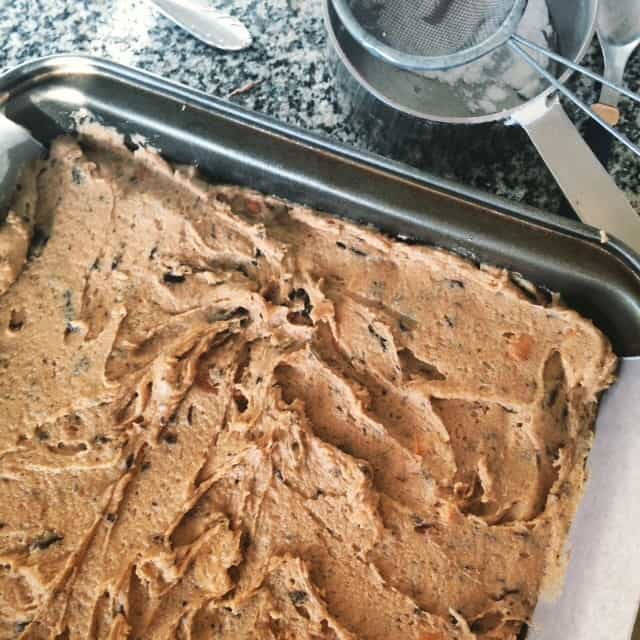 I have a recipe from a very old magazine for cookie 'pizza'. It's nothing more than a batch of blondies cooked in a pizza pan, then topped with ice cream, fudge sauce and cherries. It never ceases to amaze me how the same batter varies so much depending on the pan or the shape.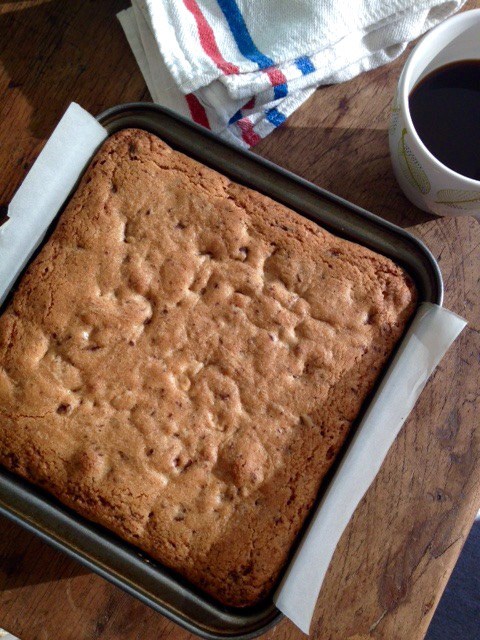 I started making this variation a while back. Quite by accident. I had bought an enormous amount of peanuts, nothing new here, and had run out of regular chocolate chips. Why did I insist on making blondies then? I have no idea. I could've made so many other things instead.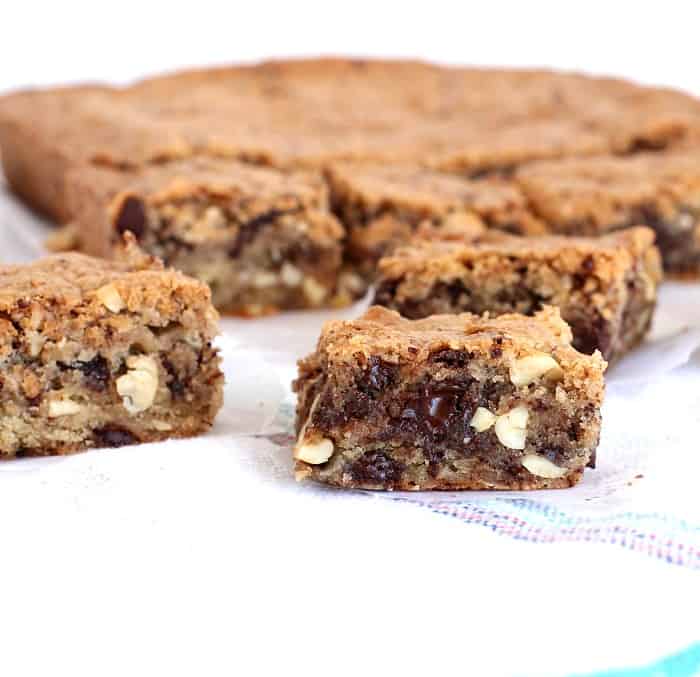 The first time, I found them too sweet. And I wanted to detour from the standard walnut. So I used salted peanuts and had to throw in my beloved very semi-sweet Belgian chunks, due to a lack of the other kind. This is the chocolate I reserve for very special occasions. The one I eat directly from the bag. Well, it turned out to be the perfect balance for the sweet dough. The chocolate was just what these bars needed.
And then the extra salt from the peanuts. It cut right through the sugar. It was perfect.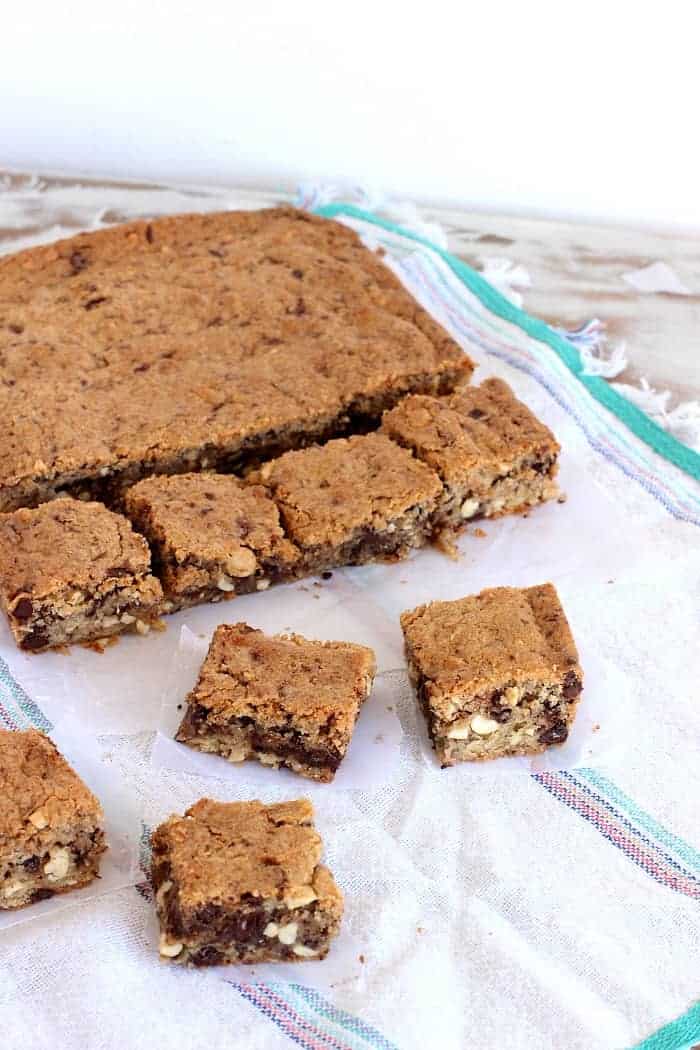 These, I can say, are my favorite blondies.
Print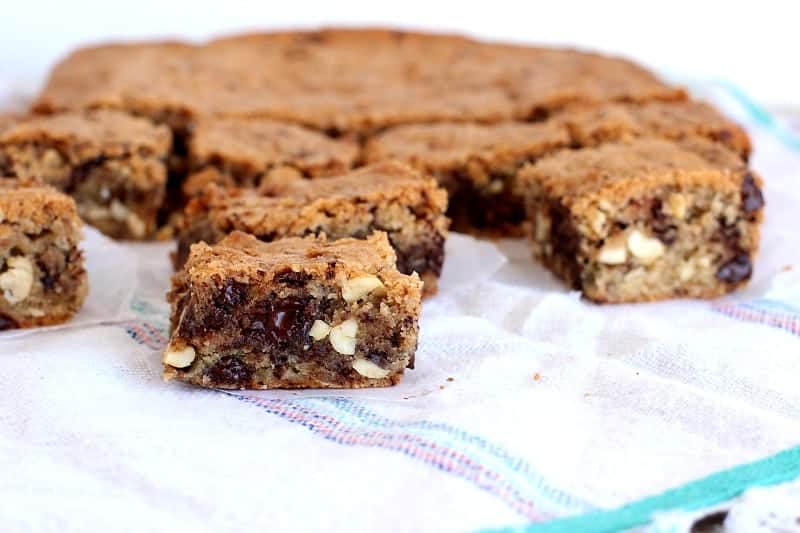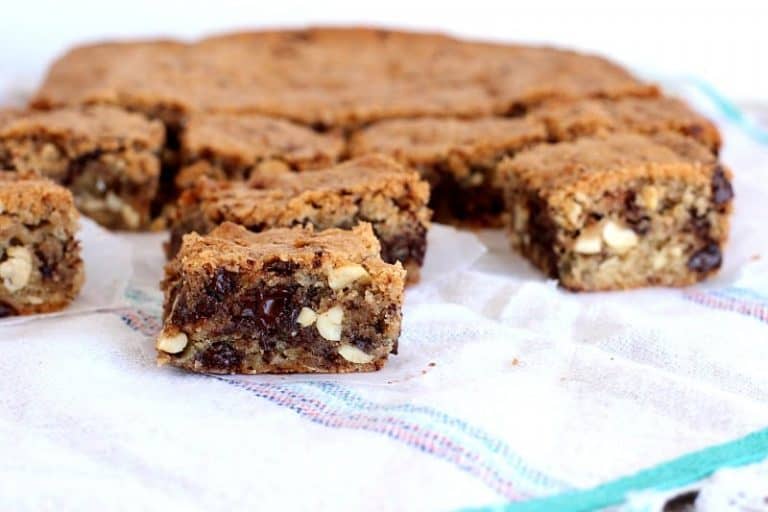 Peanut Chocolate Chip Blondies
2 ¼

cups

all-purpose flour

1 teaspoon

baking powder

¼ teaspoon

salt

1

cup

unsalted butter

1 ¾

cups

firmly packed light brown sugar

2

eggs

2 teaspoons

vanilla extract

1

cup

salted peanuts

1

cup

semisweet chocolate chips
Instructions
Preheat the oven to 350ºF / 180ºC.
Grease a 13 by 9-inch pan. I use a smaller one because I like taller bars.
In a large bowl stir together flour, baking powder and salt.
In another large bowl, cream butter and sugar until fluffy, about 2 minutes.
Add eggs, one at a time, beating well after each addition. Mix in vanilla.
Stir in flour mixture and mix well. Stir in peanuts and chocolate chips.
Bake for 35 minutes, or until top springs back when lightly tapped with fingers.
Remove pan to a wire rack and let cool before cutting.
Blondies freeze well and can be mailed easily.