How is 2013 treating you? Do you feel like like you're still stuck in October last year or like it's already march? For some reason I feel the holidays were a long time ago. For once I never wrote the number 12 when writing the year. Maybe I just wanted it to end. I am happy this one started; for different reasons I feel this is a turning point in my life, or it will be when I look back I think.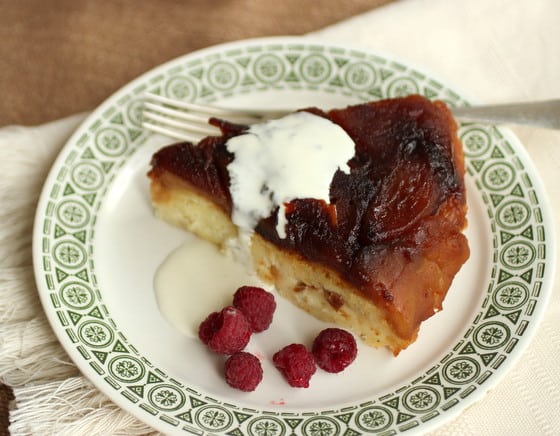 Let's get on with our week.
Here, in the
southern part of the world
, we're having a great summer. After that dreadfully hot, hot, hot Christmas Eve, the new year brought amazing weather, medium temp, crisp breezy days. Just perfect for a week and now we're back to the usual. Since most are enjoying their summer vacations, the city is more quiet, less hectic and can be toured without so much traffic.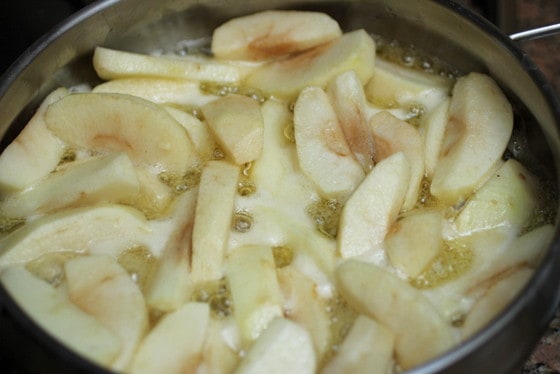 According to my pinterest recipes-to-try board, I have a lot I want to cook and bake this year. The first week of the year the theme for Sunday Supper was bucket list recipes. I realized I might want to have that theme once a week to barely cut down a bit the ever-growing list. 
For now here are some new recipes I want to make asap, all involving homemade stuff that I usually buy at the store, or that I can't find in these latitudes:
Kahlua, from That Skinny Chick can Bake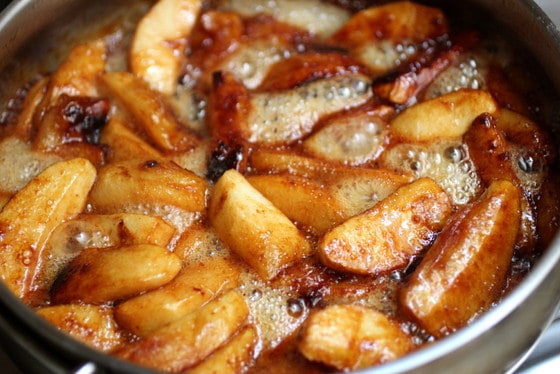 This season fruits are in abundance, and I mean a lot of them at the same time. And not enough time to gulf them down!
Right now my fridge is full of peaches for a chutney that I already made and will be posting next week, and white peaches which will be made in syrup with spices; fresh figs which are going to crown a brown butter pound cake (coming very soon to this blog); fresh blackberries and raspberries that will probably be turned into
this risotto
and
this tart
. And cherries which will be made into this
delectable focaccia
, again. Sometimes there
can
be too much of a good thing.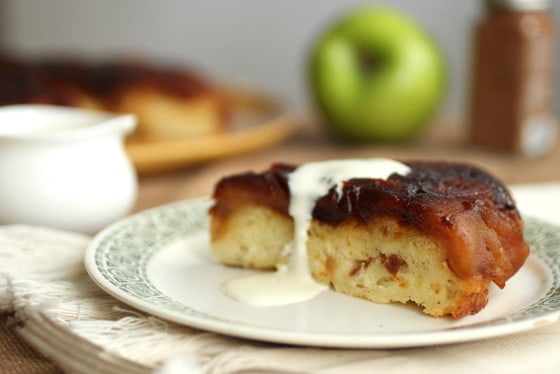 A while back, Jen from Juanita's Cocina asked the sunday supper group what out favorite cookbook was. Singular. As in one cookbook. To this day I'm not able to give an answer. I even have a hard time choosing only three favorites. Maybe five is a logical number in my cookbook universe, which gets bigger but the nano-second.
These are my lists: the first one is the reasonable one, the 5 books I think I can survive with if I'm not able to buy another cookbook for the rest of my life (yeah, like that's gonna happen…).
The second one is the sentimental one, for whatever reason. And so, in the end, I got to choose ten…jaja
Flour, by Joanne Chang
The Bread Bible, by Beth Hensperger
Martha Stewart Living Cookbook, by Martha Stewart
Country Weekend Entertaining, by Anna Pump
Barefoot Contessa, by Ina Garten
Joy of Cooking, by Marion Rombauer
Book of Great Desserts, by Maida Heatter
Food and Wine, annual cookbook 2005
In the Sweet Kitchen, by Regan Daly
Pastries from the La Brea Bakery, by Nancy Silverton
So, which are your five favorite cookbooks? Or one or two?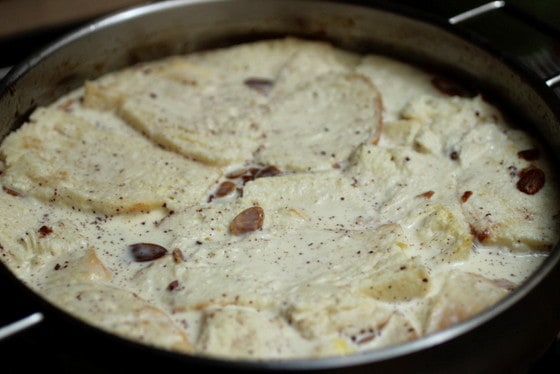 Ready to go into the oven
Today's recipe was the second dessert I made for the Christmas eve from hell, because of the temperatures, don't go around thinking I had a bad holiday. I used what was left of my newfound favorite sweet dough, the finnish pulla, so I can pretty much say I used that bread to its last crumb, remember that I already made some fabulous stuffed french toast with it?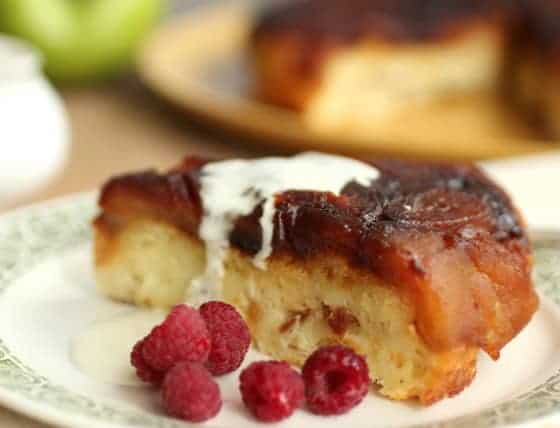 I made this once, years ago, with brioche. Both versions are amazing, just use an egg and butter bread. You can also use more apples and less bread, just decrease the amount of liquid.
This is truly one of the best ways to use leftover sweet bread. I like it with cold cream and some fresh fruit on the side.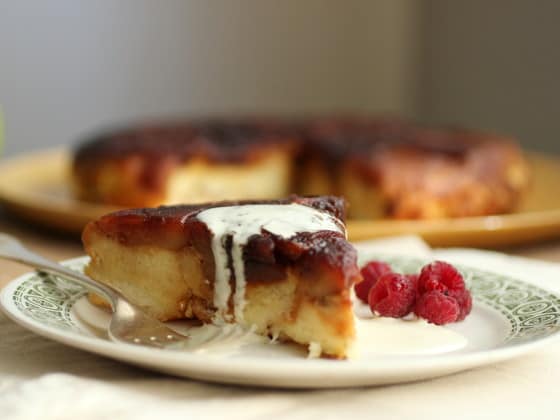 Print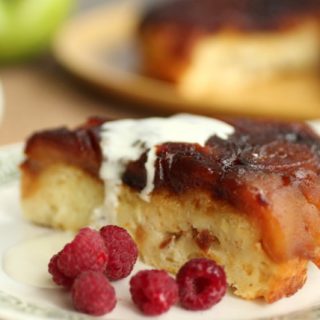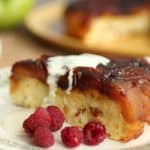 Caramelized Apple Upside Down Bread Pudding
Yield:

8

servings

1

x
---
Scale
Ingredients
¼ cup

55g butter

½ cup

100g sugar

4

large apples (peeled, cored and cut into

8

chunks each (I use granny smith))

1 ½

pounds 680g Finnish pulla, brioche or challah

½ cup

chopped (toasted sliced or chopped almonds )

1 cup

whole milk

1 cup

cream

½ cup

sugar

2

large eggs

1

egg yolk

½ teaspoon

cinnamon
Few gratings fresh nutmeg 
Cold cream and fresh raspberries (for serving)
---
Instructions
Preheat oven to 350º. 
In an ovenproof large skillet, melt butter over medium heat.
Add apples and cook 2 or 3 minutes until they begin to release liquid.
Sprinkle sugar on top of the apples and stir with a wooden spoon or spatula.
Let the apples cook, untouched, for 8 to 10 minutes, until they caramelize and most of the liquid is absorbed. If they start to burn stir them a few times.
While the apples cook, trim the pulla and cut into big chunks or slices.
When the apples are caramelized, turn off the heat and arrange half the bread on top of them, fitting tightly.
Scatter almonds on top and cover with the rest of the pulla.
In a medium bowl, mix milk, cream, eggs, egg yolk, cinnamon and nutmeg. Do not beat.
Add this mixture slowly over bread, gently pressing down to absorb the liquid. Let it stay at room temperature for about 15 minutes, pressing a few times so that the bread absorbs as much of the milk mixture as possible before going into the oven.
Bake for 30 to 40 minutes, until the liquid is absorbed and the crust is golden. Check the inside by lifting the bread with a fork.
Loosen the edges with a knife and let rest for a few minutes. Carefully invert the pudding onto the serving plate or dish.
Serve at room temperature with cold cream and fresh berries if desired.
---
adapted from Bon Appetit, December 1988
---