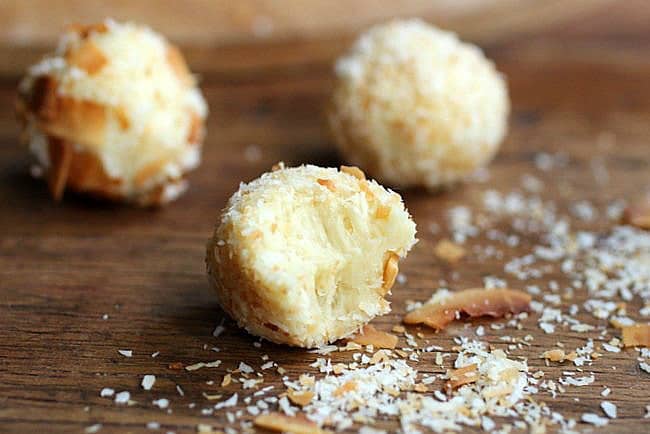 I made White Chocolate Macadamia Coconut Truffles because we're having the first party of the year, and it's a Chocolate Party!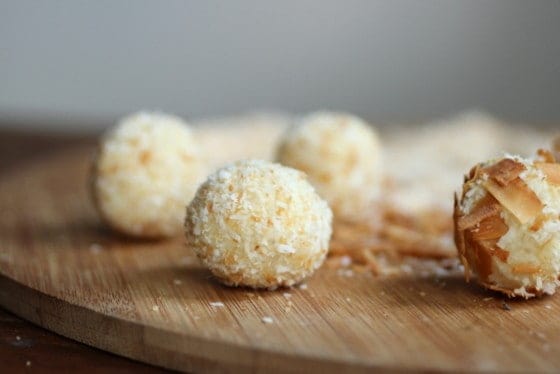 How can I miss it, right? How can anybody miss it?
And the guest of honor this month is coconut.
They just like each other, chocolate and coconut, they really do.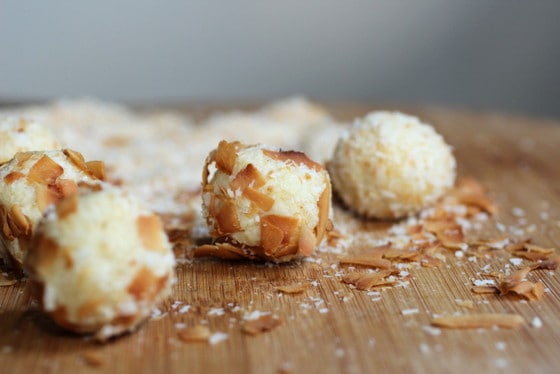 So choosing a recipe was hard, not because of a lack of them, but because I wanted to try something different. So I made some truffles.
Yes, I know the holidays are over and I should've probably made them then, but well, I didn't. I don't make truffles often.
But there are so many good variations to try, like these hazelnut chocolate ones I made with some leftover ganache.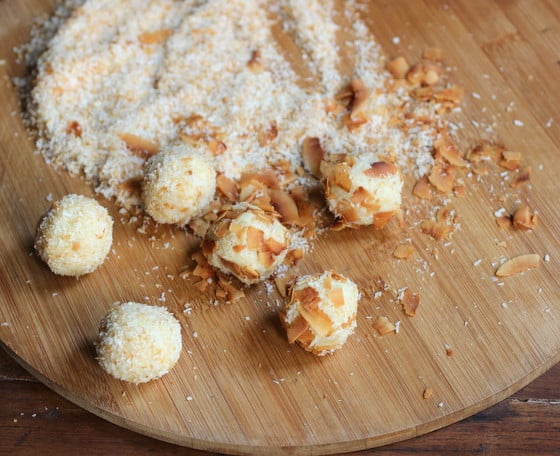 These are just as good, but I went in a totally different direction. I had finally found macadamia nuts and was dying to use them. And since I don't use white chocolate much this recipe seemed perfect.
Truffles are so easy to make, and they last.
They make the perfect gift, though they don't travel very long distances I assume. One of these with some after-dinner coffee or tea sounds good.
Since they require no baking, just some melting, the ingredients have to be quality ones. There's no way to mask them.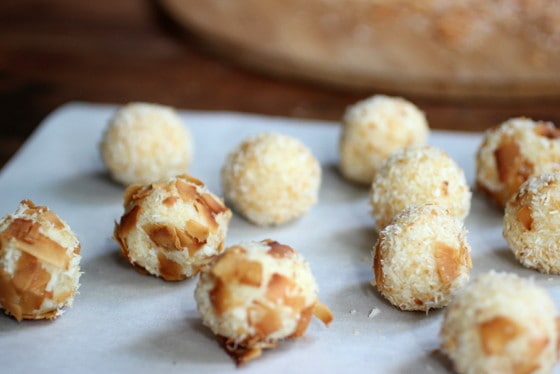 Print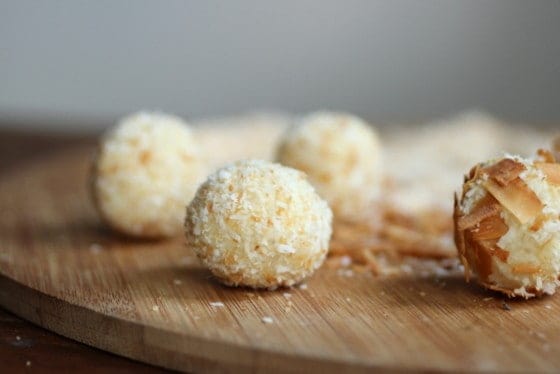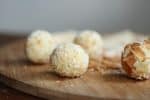 White Chocolate Macadamia Coconut Truffles
---
Description
The recipe calls for salted nuts; I used unsalted and added a pinch of salt. I mixed some finely shredded and coconut flakes to add more texture.
---
8 oz

. 225g good quality white chocolate, finely chopped

1 cup

macadamia nuts (finely ground (I use the food processor))

¼ cup

heavy cream

2

Tbs rum

¾ cup

finely shredded unsweetened coconut (toasted)
---
Instructions
Put finely chopped white chocolate in a bowl.
Heat cream in a small pan just before boiling, and add to the chocolate.
Let stand 30 seconds and mix until well incorporated. It will be thick.
Add ground nuts, rum and mix well.
Cover with plastic wrap and chill until firm, about 4 hours.
Take heaping teaspoons of the mixture, form into a bowl and roll in coconut.
Chill, covered until ready to serve.
---
Adapted from an old Gourmet magazine
---