This avocado, red onion and hearts of palm salad has to be the easiest ever, and one of my absolute favorites.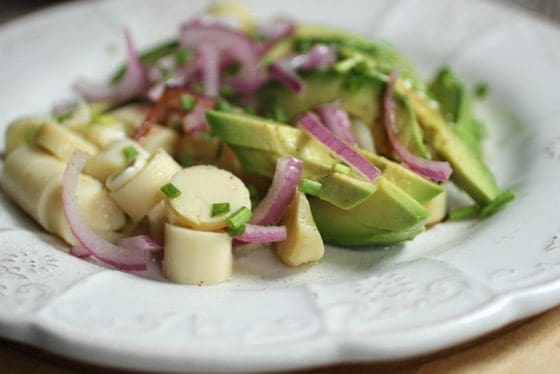 When life gives you lemons, sometimes you have to decide whether you make lemonade or a gin tonic. Maybe take a few days to think it over, while you sip on the gin and tonic, or simply take a few naps and then come back and see what you make with the rest of those lemons.
You can interpret this as you see fit. Some words always apply.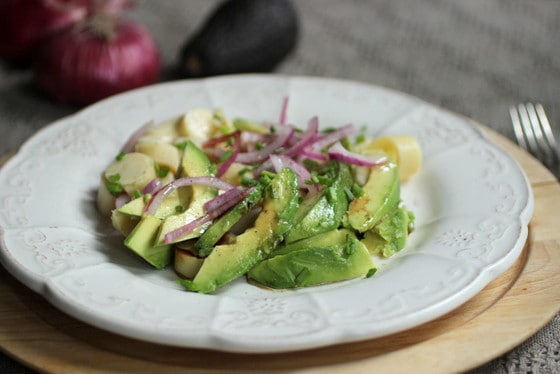 Lately, I feel I lost some of my food blogging mojo. But then I realize it's probably quite the opposite. Most posts in the last month seem to me much more real in many aspects. So maybe my mojo is feeling tired and not able to think about putting together the whole cooking, photographing, writing, etc. thing together with discipline and thoughtfulness, but rather going from here to there with no plan and posting all those poor recipes that have been waiting for months, literally, for their 15 minutes of fame in my blog.
But since it's Monday, let's try to laugh a little first, shall we? Or get some perspective? Or whatever it is you need today.
My usual read on mondays from my friend Gina's blog.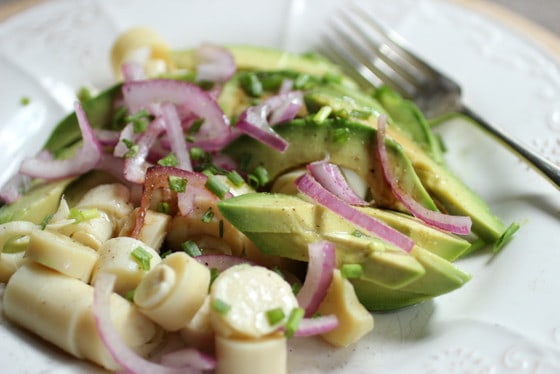 And some food links you should know about. This is, after all, a food blog: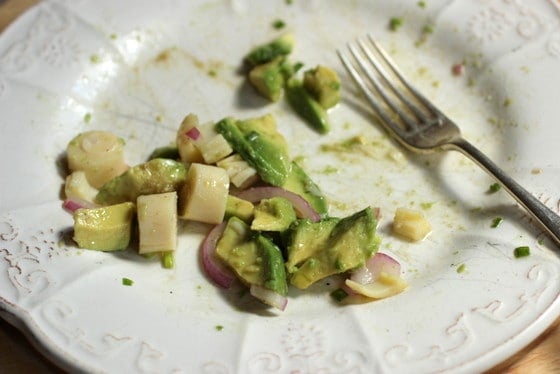 This is a salad I make whenever I get good avocados and red onions. Hearts of palm are available all the time. There's nothing to it, but believe me when I tell you, this is as simple as it is a crowd pleaser. 
So next time you need an extra side dish for that barbecue, picnic or party, remember you'll get rave reviews with this one.
Print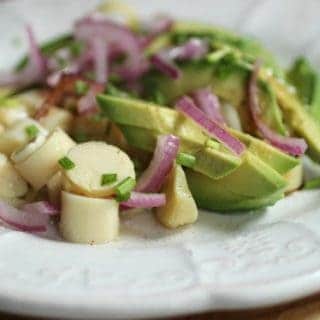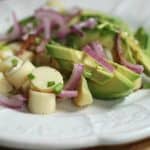 Avocado Red Onion and Hearts of Palm Salad
Yield:

2

servings

1

x
---
Description
The amounts given are a reference. Whatever works for you. The avocado should be cut at the last minute to avoid it turning brownish. Or use some lemon or lime juice instead of the balsamic vinegar.
---
Scale
Ingredients
1

avocado

½ cup

red onion (thinly sliced)

4

heats of palm (sliced)
Olive oil
Balsamic vinegar
Salt and black pepper
---
Instructions
Slice the avocado in wedges, and thinly slice the onions (thick onion slices is not the same).
Arrange the three ingredients in the plate, in whatever way you want. Or simply put them in a large salad bowl, depending on the amount of servings you're making.
Drizzle with olive oil, balsamic, and sprinkle with salt and pepper.
---
---