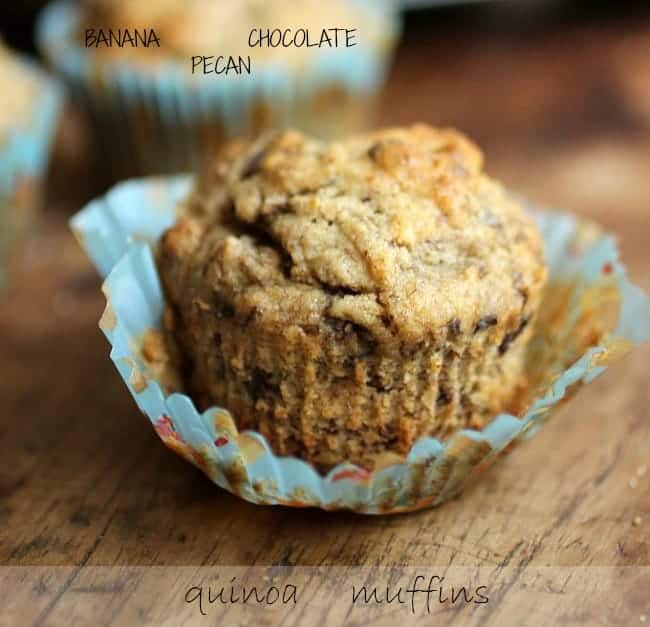 I don't remember if I ever mentioned that my father is a pilot. It does somewhat relate to this banana pecan quinoa muffins, jaja, stick with me.
Retired airline pilot is his official title, though that was just a job for him, he's passionate about flying as I am about baking - you get the idea – so he decided to buy a plane to fly around the country for the last few years he has before some observation (vision, hearing, whatever) is made while renewing his licence and he's not allowed to fly anymore – he's 73 and that day is fast approaching according to him.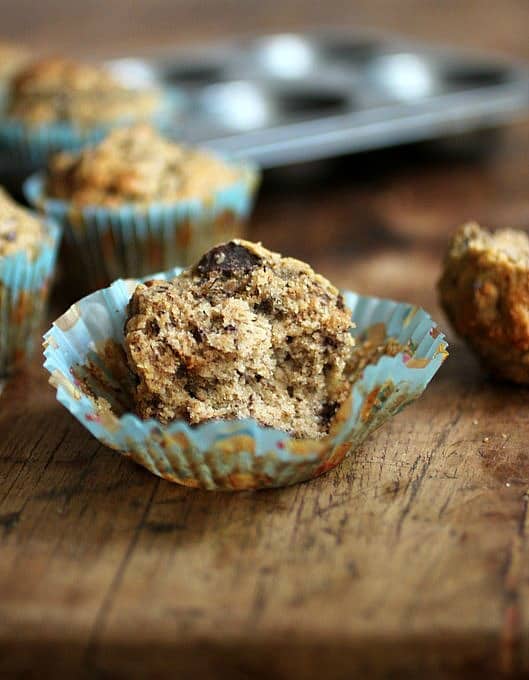 Now, if you had a vision of me in dark sunglasses, hair flowing as I step out of a car right in the middle of the runway, hopping into a jet with my very cool carry on, I will point you to this picture. And will be here when you come back, laughing, or snorting even. I understand, it caught you by surprise.
What about the recipe, right? The thing is I had these muffins cooling off this past Sunday morning - a mix of bananas, quinoa flour, pecans and chocolate, intended for the Chocolate Party - when my father called and said 'how about we go flying to see (insert his friend's name here), and come back tomorrow? You have to leave right away or we won't be able to make it on time'.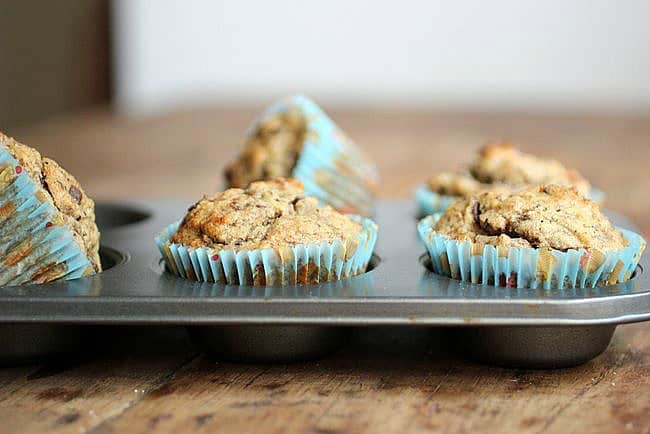 Being as I told you before, not a list maker which is a reflection of a lack of planning and innate organization skills, I answered yes, said goodbye to these banana muffins and their photography session, took a quick shower, grabbed something to wear the next day, my multifocal contact lenses (my most precious possession from now on), my camera and was on my way to my father's house – a one hour ride – from where we drove another hour to the airfield, fueled up and in about one more hour we were up in the air, in this little excuse of a plane who scares most people I know. Me? I'm as happy in it as I am in the kitchen.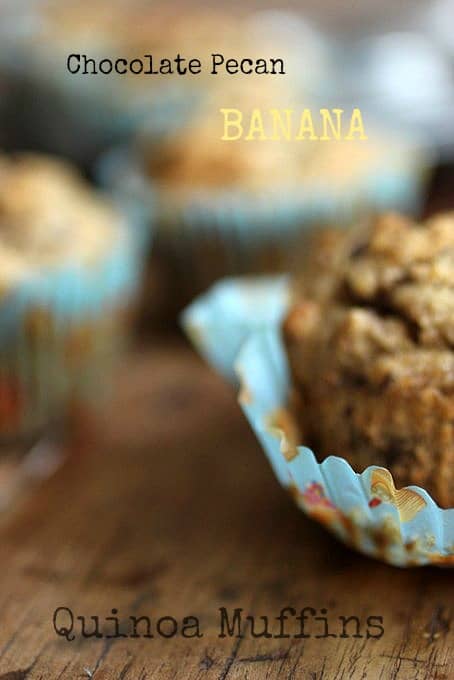 So all of this preamble is to tell you that I flew almost on my own for the first time!
Such a phenomenal feeling. I didn't land on my own of course, my father is not so unconscious – he was in the plane with me after all – but really navigating an airplane is completely different from the hundred other times I hopped into a small plane and simply enjoyed looking out the window. This time I had to keep my eye on all the instruments, keeping the altitude, the course, the horizon aligned, all the while reading the chart in front of me to know what town or lake we were flying over to know exactly where we were. I was able to fly and take pictures of my grandmother's ranch where I spent many summers and christmases growing up.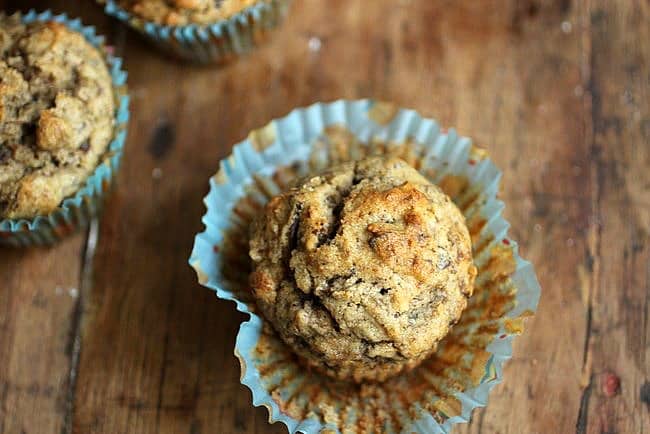 Flying a small plane is very visual, literally. You have to see where you are, the climate that surrounds you, if there's another plane near you. A jet is a complete different feeling, not so hands-on, pretty much like making bread in a bread machine and kneading it from scratch. And the feeling is incomparable.
The muffins were waiting when I came back, screaming breakfast from every crumb, with an unexpected aftertaste from the quinoa flour, and the sweet crunch of pecans and dark chocolate pieces. After a few days they were still perfect. And gluten free too.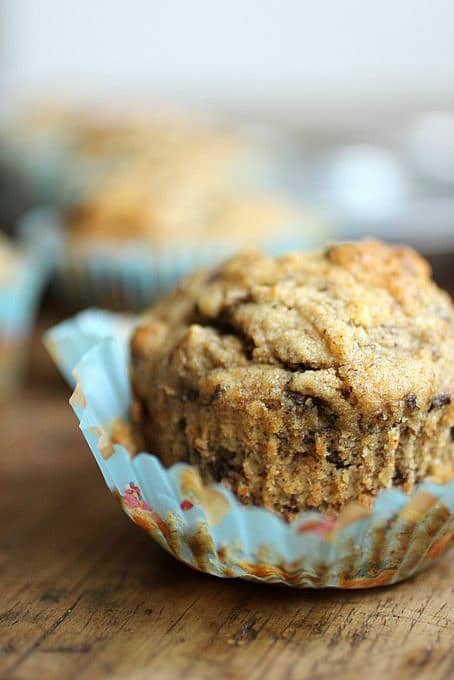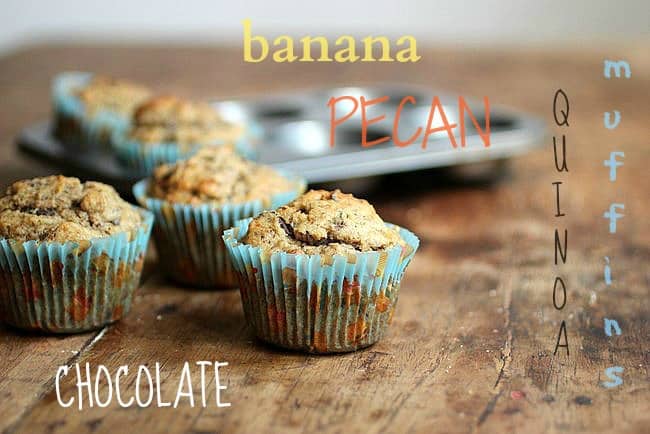 Today's 5 related recipes worth looking at:
Print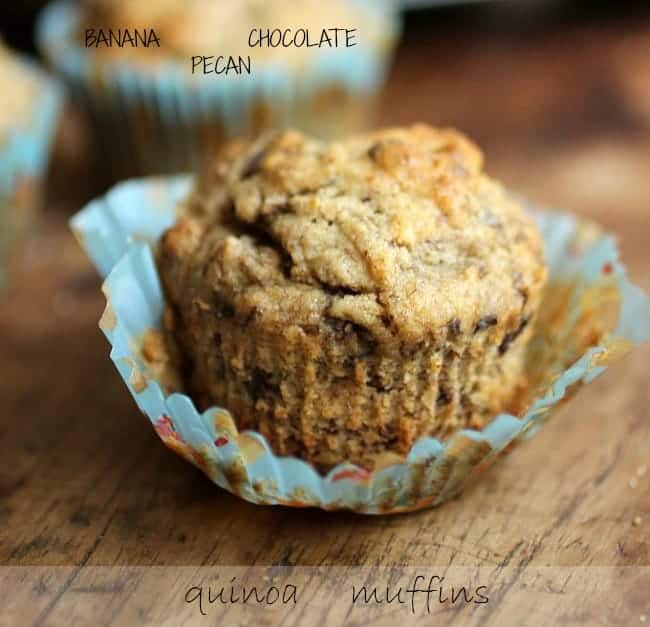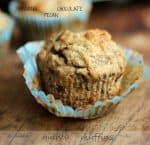 Banana Chocolate Pecan Quinoa Muffins - Gluten Free
---
1.5 oz

40g pecans, toasted

2

large eggs

½ cup

100g organic sugar

8

Tbs 115g unsalted butter, melted

¼ cup

plain yogurt

½ teaspoon

vanilla extract

½ cup

buckwheat flour

1 cup

quinoa flour

½ cup

ground pecans
Pinch of salt

1 teaspoon

baking powder

½ teaspoon

baking soda

3

ripe bananas (mashed)

4 oz

115g dark chocolate, chopped with a kitchen knife
---
Instructions
Preheat oven to 350ºF /180ºC. Line a 12 muffin mold pan with paper liners.
Coarsely chop pecans.
In a large bowl beat eggs and sugar for 2 or 3 minutes. Add butter, yogurt and vanilla and
mix.
In a bowl, mix buckwheat and quinoa flours, ground pecans, salt, baking powder and soda, and add to the wet ingredients. Give it a few stirs, but leave some dry spots.
Add bananas, pecans and chopped chocolate and mix just until combined.
Fill muffin liners, dividing evenly. Bake for 20 to 25 minutes until a tester comes out clean.
Let cool on a wire rack.
---
barely adapted from La Tartine Gourmande, by Beatrice Peltre