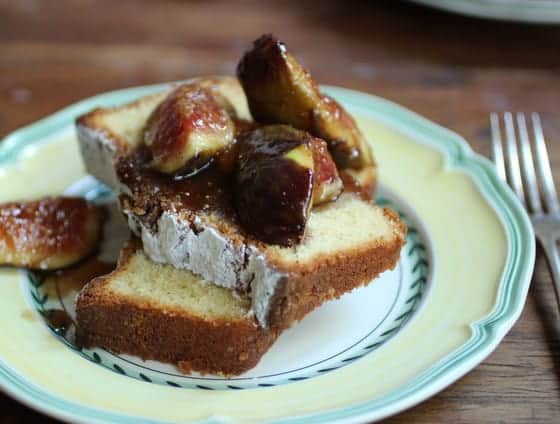 This is what I choose to share today with you. I'm guest posting over at
Go Bake Yourself
, with the hilarious, too wise for her age Choc Chip Uru as my lovely host.
It's a melt-in-your-mouth (really it is) pound cake, made even better by browning the butter.
The loaf cake in itself is amazing, but the fig compote on top of it just makes it delectable. Brown butter and fresh figs, you just need your cup of tea, or coffee.
If you happen to be in the small percentage of food bloggers or readers who hasn't yet bumped into Uru's site, and stayed there for hours,
go check this recipe
out.
Say hi to her, and then get your daily dose of laughter reading her blog.
Go!