How about ending the summer with canned peaches in vanilla syrup?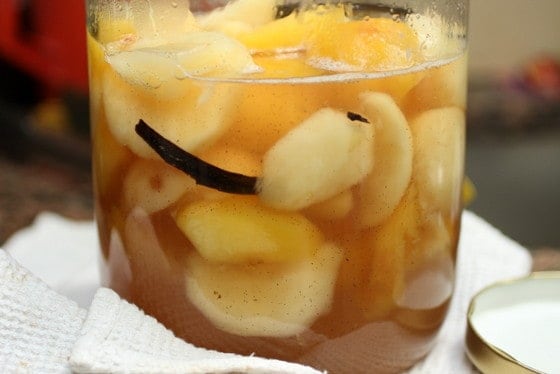 I haven't done a Vintage Monday in a long time, and though today is Wednesday, I will sneak in some pages and recipes I have been saving to share with you.
There's a lot of food, which I'm sure you won't complain about. And a recipe for peaches in vanilla bean syrup. I love peaches and am always sad to let them go when the season is over.
Canning them is a great alternative. So different from the ones in the supermarket.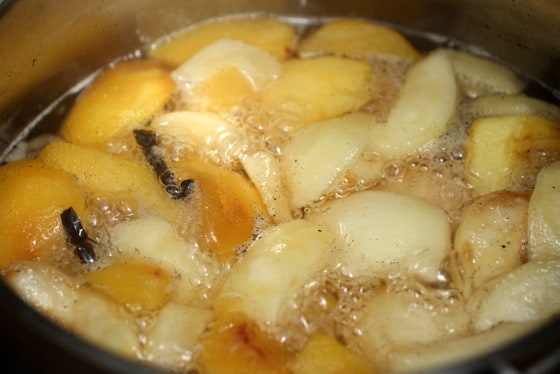 I've been without internet connection since yesterday morning, that's one and a half days.
Do you know how much of everything piles up in 1.5 days? Social media stuff I'm talking about. A lot. More than a lot. A ridiculous amount for less than two days.
That's because I don't have a smartphone or tablet, so it's my computer or nothing. I do prefer it that way, not to be online permanently. I like to think it's a sane thing to do, but on days like these I don't know.
Many times during the day, I really didn't know what to do since online stuff was not available. Such a big part of my day is filled with it, I should start to question my sanity about letting that happen in the first place.
But food blogging is a hobby, and I'm so passionate about it, I will probably loose a bit of my sanity, if I ever had any, in the process. Let it be then.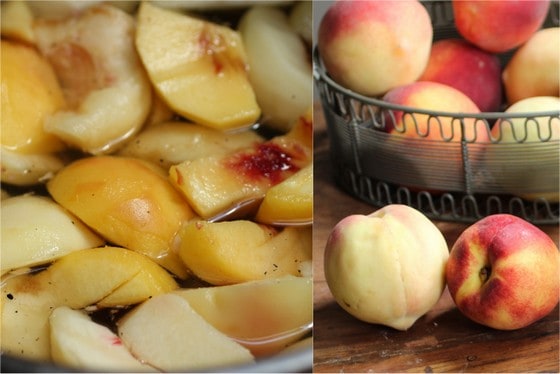 My pinterest recipes to try board is overflowing as it usually does. It's my most used board and the one I really add to not because of the pic but because of the recipe.
My top obsessions now are: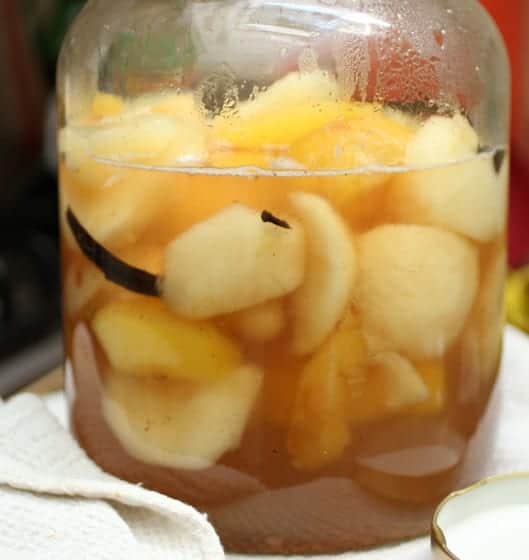 And now for our recipe. I said before that I made these canned peaches in vanilla bean syrup after I saw David Lebovitz comment on postre chaja, which is a very traditional dessert in Argentina, but that got completely forgotten in the last years or decades. He ate it with pears but I will make it soon, and post it of course, with peaches.
For now, enjoy the peaches. So easy to make. My first time canning.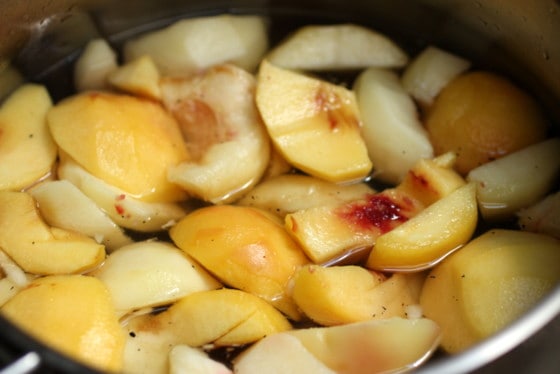 Print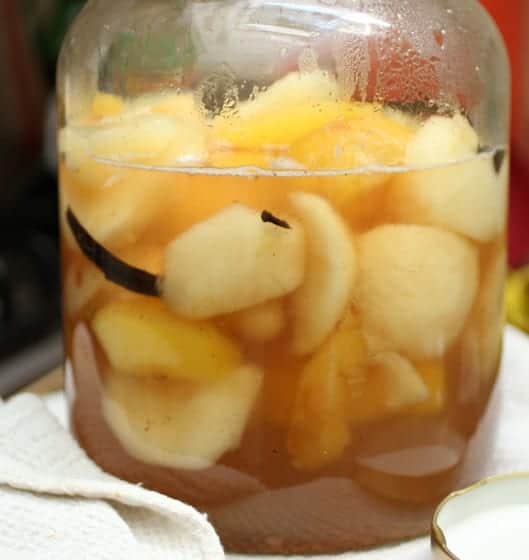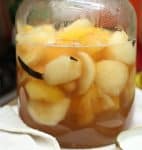 PEACHES IN VANILLA BEAN SYRUP
---
---
4

pounds firm peaches (I used both white and yellow peaches)

3 cups

water

3 cups

sugar

2

vanilla beans
---
Instructions
Peel and cut peaches into big chunks. You can open them in half, pit them and then cut into fourths, or just cut around the pit (I did this).
Put the water and sugar in a large saucepan that will hold all the peaches. Open the vanilla beans in half, take the seeds out and put both seeds and beans in the saucepan.
Bring the water and sugar to a boil, add the peaches and cook for about 15 minutes. Check to see that they are soft but not mushy. The time depends on how firm or not your peaches are to start with.
Meanwhile, have ready sterilized jar or jars. Fill them with the hot peaches first. Then add the syrup and divide the vanilla beans if using many jars.
Close and let cool at room temperature.
Keep refrigerated.
---
---