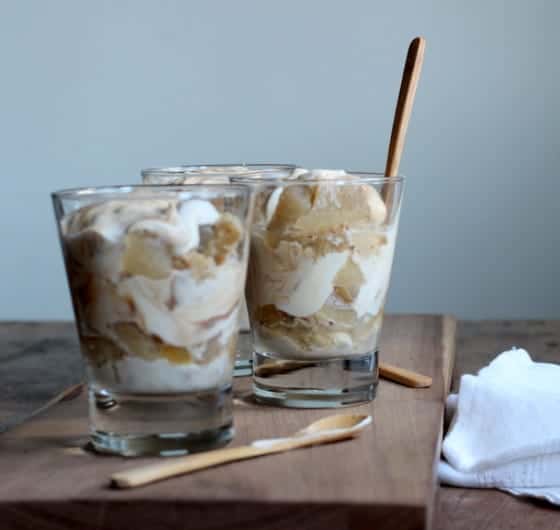 Do I have a treat for you today!
And for me too, since I'm guest blogging the creamy peach dulce de leche trifle over at Uru's
Go Bake Yourself
. This beyond talented teenager can put together words and whip up sweets like no other, and I love to be sharing another recipe with her readers.  Last time I made a brown butter pound cake with figs. Btw, the best pound cake of your life.
She lives in Australia, a country I have a weak spot for even though I've never been there. Weird, huh?
But I will, as soon as I can. In the meantime I get to meet girls like Uru, who's studying for her final exams and has asked a group of devoted blogging friends to cover the holes while she's slaving at the books. Mmm…
Anyway, this trifle has a peach pound cake, canned peaches in vanilla syrup that I made myself last summer, dulce de leche and cream. Can you believe that? And so easy to make.
There is a slim chance you live under a food bloggers rock and don't know about my aussie friend's blog. Either way, go over and
check out the recipe
. Can't wait to share it with all of you!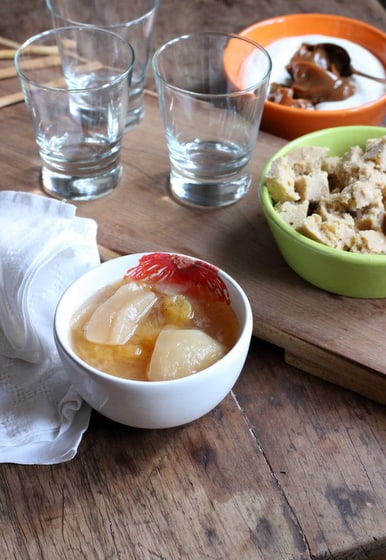 ---