Are you staring at these wonderful Coffee White Chocolate Nut Blondie wedges? They are one of my favorite recipes, full of white chocolate chunks, hazelnuts, pecans and of course coffee. A flavor I'm completely in love with when it comes to baking.
Today I can be found baking and sharing over at a favorite blog,
A Culinary Journey
, the home of Chef Dennis. There's a fat chance you never visited his site, but if that's the case, I will make this short and concise. Go over, read my guest post and then spend the next hour roaming around his posts. You will be happy you did and I will still be here when you come back. You will come back won't you?
Say hi to Chef Dennis for me. He's a great blogger and has some of the best social media posts traveling around this virtual space we call our second home. Go!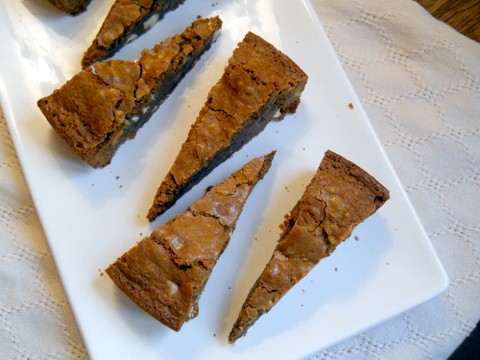 ---