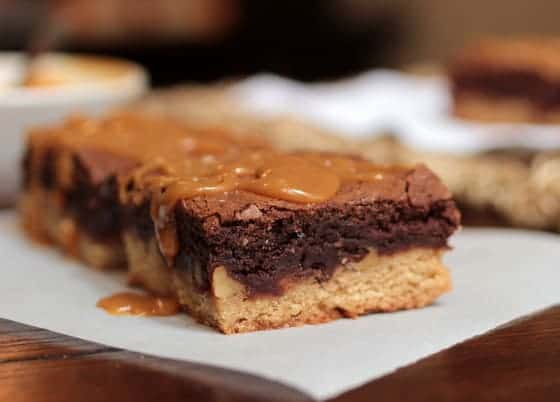 If you're wondering what those gorgeous congo bars are made of, let me tell you there's a layer of blondie with walnuts, a layer of brownie and some dulce de leche dripping down the side.
Because life sometimes gives you sweet things.
I'm guest posting today at
Hip Foodie Mom
, the blog so wonderfully run by my talented and sweet friend Alice. She is one of my dear friends in the food world, and I can't praise her enough.